Barbie, that super-stylish bombshell of a doll, is stirring up controversy once again.
This time, it's Mexico Barbie that's got folks in a tizzy. Part of the Dolls of the World collection, this new addition to the Mattel family comes with a pet Chihuahua and a passport and sticker sheet. Is this where we insert an, Ay, carumba!?
Other dolls in the collection represent Chile, Holland, China, Spain, the Philippines and France - and they, too, come with stereotypical -- or is that culturally significant? -- costumes and passports (wooden clogs for Holland Barbie, a kicky beret for France Barbie, a pet panda for China Barbie), but it's the Mexico version of the doll that has many calling out the company for racial insensitivity.
"Your daughter can travel the globe with Barbie!," the Mattel site states. "This gorgeous Mexico Barbie doll is dressed for a fabulous fiesta in her vibrant pink dress with ruffles, lace and brightly-colored ribbon accents. She tops off her traditional look with a long, wavy hairstyle decorated with a pretty purple bow."
That doesn't sit too well with Notre Dame American studies Prof. Jason Ruiz, who tells ABCNews: "It sounds to me like Mattel took some shortcuts. The bright pink ribbons? A Chihuahua? That kind of stuff is so easy to use. ... [Mexican Americans] are tired of being seen as merely colorful."
Mattel's stance is that the Barbie Dolls of the World collection is simply meant to highlight outfits inspired by different countries.
"It's very important to us that Barbie reflects the ethnic and cultural differences of people around the world," Mattel tweeted in response to the dust-up. "We will be sharing your valuable feedback with them to start conversations and evaluate the business."
Look, I'm a Barbie fan. All the rants against her unattainable physical attributes? Yes, I get it. My waist will never be so tiny. My legs never so long. My boobs never so big. But, my sister and I played with our Barbies until they were reduced to what can only be described as resembling dog chew toys. (OK, my sister's looked pristine, while mine were missing feet, sometimes arms and definitely most of their hair. I played hard.)
And my kindergartener? Barbie-obsessed. We have the Rapunzel tower, the cruise ship, the Jeep, the convertible, the camper, even a kid-sized vanity. We have Barbie-holding receptacles in multiple rooms. Barbie DVDs. Barbie books. Barbie costumes. And I kinda love it.
So, on the topic of Mexico Barbie, which retails for $29.95, I'm gonna go ahead and side with SpanglishBaby.com blogger Ana Flores, who tells NBC her daughter, age 5, "absolutely adores" the doll and says "exploding over a Mexican Barbie having a passport and associating that with illegal immigration is taking it a bit too far."
"I don't rely on dolls to teach my daughter accurate culture or history -- that's what books, conversations, travels and real-life cultural events are for," Flores tells the network via email. "I actually applaud Mattel for having this collection that can serve as a starting point for our girls to have a wide range of options to choose from."
Now, I've just got to get my hands on Ireland Barbie. My 6-year-old would love to play -- er, celebrate her cultural heritage -- with a doll with a curly red wig and Irish dance shoes.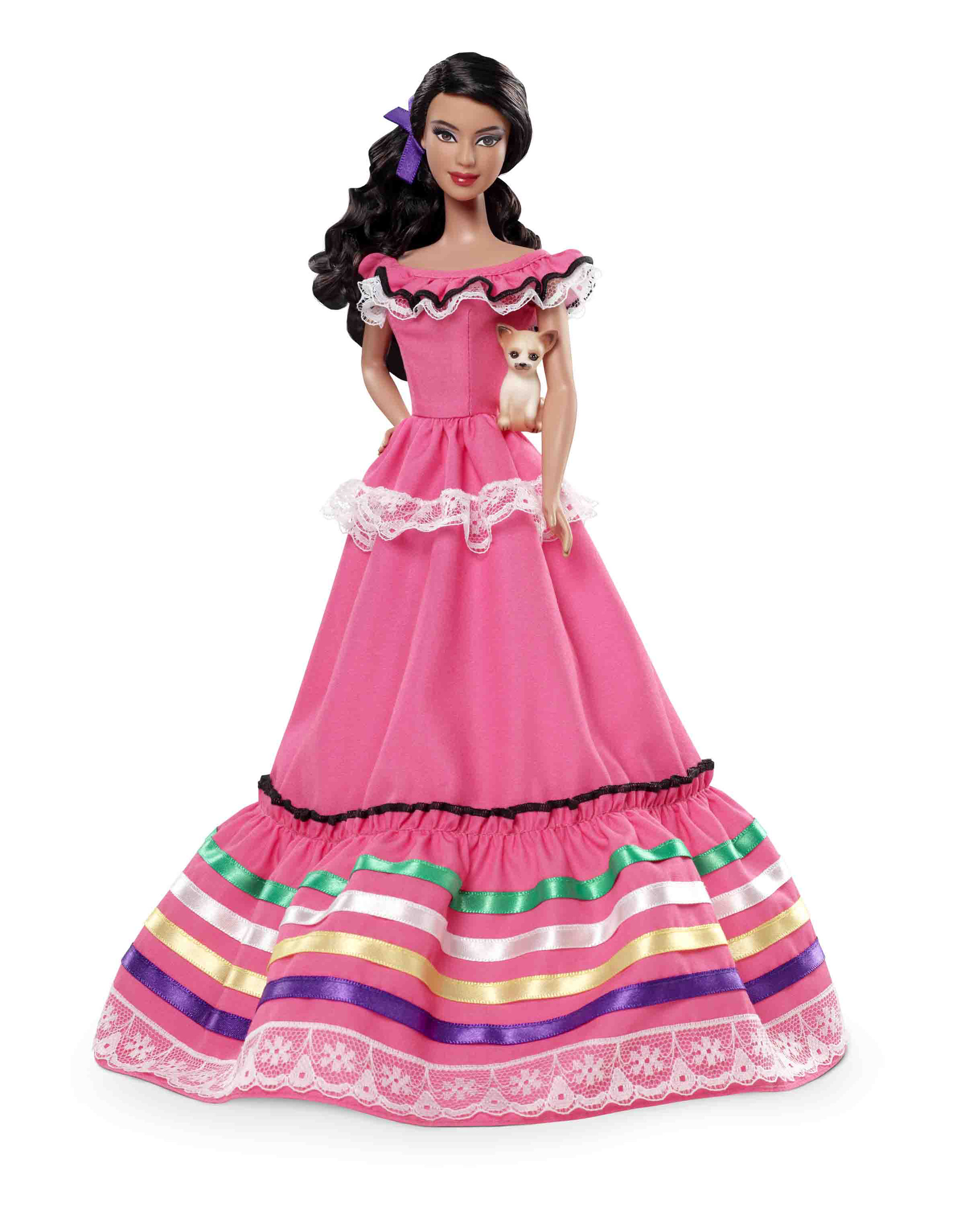 SUBSCRIBE TO & FOLLOW PARENTS
HuffPost Parents offers a daily dose of personal stories, helpful advice and comedic takes on what it's like to raise kids today. Learn more