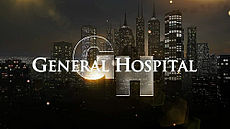 This week marked a momentous occasion for two mainstays of American television. General Hospital celebrated 50 years on TV April 1 and The Young and the Restless hit 40 on March 26.
The longevity of GH and Y&R is a rarity in this day and age when television is struggling with declining viewership. Most shows -- daytime as well as primetime -- are lucky if they survive one season with fragmented television audiences and trigger-happy networks desperate for instant ratings success. A show with a 40 or 50 year run is remarkable for its very survival.
"Television has been at the center of American lives and living rooms for decades," says Karen Herman, Director of the Archive of American Television, which acts as a curated "Hall of Fame" for the shows and professionals that have made the greatest contribution to television. "What is on our screens has mirrored and influenced the history of this country."
"The contribution [of soaps to television] is huge," continues Herman. "At first, soaps were the only television series containing narrative arcs that continued from episode to episode -- where characters typically grew, changed and even died. Now you see that everywhere in series like Downton Abbey and Mad Men and even in sitcoms."
Herman also notes that soaps were the first on television to confront several important social issues over the decades.
"Many people forget that soaps often were the first scripted series to bring major social issues to the forefront -- way before primetime series tackled them. General Hospital, for instance, didn't shy away from having a character voice anti-Vietnam War sentiments, and in the 80s, GH was one of the first series to address the AIDS epidemic. Series like The Young & the Restless did similar things to change the television landscape. It was [one of] the first shows to integrate African-American characters naturally into the genre."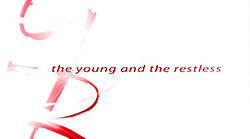 Both GH and Y&R are included in the Archive of American Television to preserve their legacies.
General Hospital is represented in the Archive through interviews with daytime icons Anthony Geary and Genie Francis, who continue to play the legendary Luke and Laura to this day. Other GH interviewees include Joe Behar, who directed the show's pilot in 1963 and returned in the 1990's for a decade long directing stint, and former Head Writer, Ann Marcus.
The Archive chronicles the evolution of American television from its inception through the present by interviewing participants from ground breaking shows. The Archive has conducted over 700 interviews, totaling over 3,000 hours of footage, which encompass a wide variety of professions, topics and genres of television preserved for history through electronic media.
"It's very important for us that the Archive contains interviews with people who have worked in all facets of the television industry, from actors and producers to directors and writers to makeup artists and set designers," Herman says. "Whether it's an actor with a long career on a variety of shows spanning several generations, like Betty White, or a television show that has dramatically changed the way we understand drama, like Breaking Bad, we choose subjects whose contribution to popular culture has left or who we feel will leave an indelible mark on generations of audiences."
Soaps began their life in radio in the 1930's before making the move to television in 1946. In the 1950s, they became a staple of American television culture. Today, soaps continue to morph and pioneer new methods of storytelling.
In January Prospect Park announced they were bringing two previously cancelled soaps -- All My Children and One Life to Live -- back into production, with distribution planned on Hulu and iTunes. If the gambit is successful, the move will help shape how soaps are distributed for the next generation.
This Blogger's Books and Other Items from...
SUBSCRIBE AND FOLLOW
Get top stories and blog posts emailed to me each day. Newsletters may offer personalized content or advertisements.
Learn more