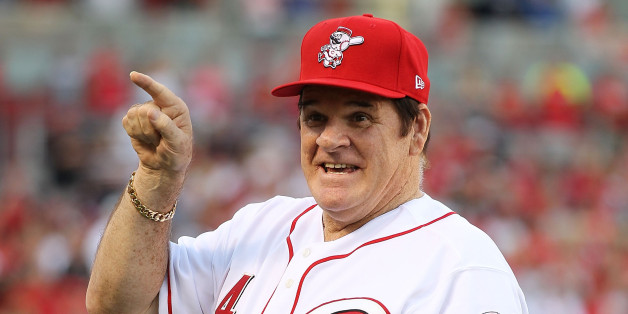 These incidents might be lumped together under the collective notion of ethics violations or breaking the rules, but there are some real differences in both the actions and the likely consequences. Rose bet on baseball, thus violating a cardinal, excuse the pun, rule of big league baseball. Every player knows that this is unequivocally forbidden in the baseball. Rose has been punished for this with lifetime ban from baseball that includes keeping him out of the Hall of Fame despite his extraordinary career and his position as baseball's all time hit leader.
While this punishment is reasonable given how clear these rules are, there is another side to it. By betting on baseball, although never against his team, Rose never sought an unfair advantage over another team or player or endangered his or anybody else's health or safety. The same cannot be said about the Cardinals actions. Hacking into another companies computer system is, according to many, illegal. Moreover, it was part of an effort to gain an advantage over the Astros by breaking the rules. The technical term for trying to gain an advantage by breaking the rules is cheating. This is true even if the Astros are a bad team in the other league.
It is not yet clear what consequences the Cardinals will face for this offense, but the chances of anybody getting banned from baseball for life is very small. There are several reasons for this. The people involved in the Cardinal hacking scandal are peripheral front office personnel, rather than star players. This also is the first case of this kind in baseball so MLB policies on computer related cheating is still largely undefined. Lastly, from a baseball angle, although what the Cardinals did was not legal or kosher, the impact of this on play on the field is not clear. This, of course, is also true of what Rose did.
There is, however, another reason. Pete Rose as a player and manager was gruff, a little sleazy and linked to disreputable characters from the gambling world. The St. Louis Cardinals, on the other hand, are the best organization in baseball. We know this because the media reminds us of this all the time and because their manager wrote a book called "The Matheny Manifesto: A Young Manager's Old-School Views on Success in Sports and Life." I have not read the book but am looking forward to the chapter on how to successfully lose in the post-season to teams that you had been expected to beat.
There have been cases of teams cheating in the past. In 1951 the New York Giants allegedly had a system of stealing signs that contributed to their great comeback forcing a playoff against the Brooklyn Dodgers and leading to Bobby Thomson's famous home run, that may also have been the result of stealing signs. This information came to light long after 1951 making it impossible for baseball to do anything about it. More recently, in 1981, Seattle Mariners manager Maury Wills extended the batter's box closer to home plate so his players would have an easier time hitting late breaking curve balls. Wills was caught, received a modest fine and suspension and, a few weeks later, was fired by the Mariners.
The Cardinal case is different than the Giants case because baseball is in a position to do something about it while the relevant actors are still with the team and different from the Wills case because it involves more than one person. Moreover, it is not yet clear how widespread the knowledge of this hacking was within the Cardinal system. It is an unequivocal blemish on a franchise that, spin and self-righteousness notwithstanding, is one of the premier teams of the last 10-15 years.
It is important that baseball send a clear message, not simply a punitive one to the Cardinals, but one that makes it apparent that high tech cheating will not be tolerated. To downplay the problem, let the Cardinals handle it internally or hope that it goes away, the directions in which the issue looks to be going now, would be a big mistake. It would confirm baseball's timidity, open the door to further cheating and demonstrate again that in the commissioner's office too frequently everything is personal.
This Blogger's Books and Other Items from...
SUBSCRIBE AND FOLLOW
Get top stories and blog posts emailed to me each day. Newsletters may offer personalized content or advertisements.
Learn more