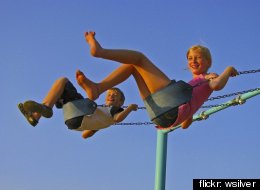 We are acutely aware of being under the influence of many things: drugs, alcohol, jealousy, manipulative media, and racism. We fight to create awareness so we can move beyond the influences of these negative emotions and situations. Just as important as letting some things go, there is the importance of bringing new things toward us. One of the influences that we can and should embrace is joy. Being under the influence of joy has the ability to shift your focus and change the trajectory of your life.
How Can I Create Joy?
8 Ways To Create More Joy
And move toward it every day! Redefine who you are. Do not allow others' opinions and attitudes define you. You know who you are, and even if others up until now have not seen the real you or supported you, it does not change who you are. If you wish to change, create a new vision and move steadily toward it through incorporating new thoughts, actions and beliefs.

Allow newness to be part of every day. Start with small things, such as a new routine or having fresh flowers or herbs by your bedside to see when you wake up every morning. Move on to embrace new beliefs and ways of thinking that are not limiting. Newness keeps you flexible, open, fresh and happy.

When we rush through events and moments by being results driven, we do not see the joy that is available. When we think back to the precious moments with our children, if we let our fatigue or worries take precedence over the moment, that moment is lost forever. Be conscious of those times when joy is present and acknowledge it, enjoy it and be grateful for it. Promise to allow joy to stay once it arrives.

This will lead to joy. We all want love and joy and we wonder why it is so elusive. Look at the environment you have created and see if it is conducive to happiness. When we have a home or workplace filled with drama, hatred, jealousy and fear you will find it hard to see and feel joy. Strive to create a loving home -- laugh often. And, if for whatever reason, your environment cannot be changed, then create within yourself a place of peace and acceptance and watch the joy appear.

The joy this creates is something you can then share with others. We can't always create the perfect environment, but when we have the opportunity, let us choose to be with the people who like us! Not everyone will see who we really are, but when you find those individuals who make you feel good, be around them as much as possible.

Think bigger and then bigger again. You are powerful beyond your knowing, and when you dream, do not be surprised when it becomes a reality. Pay attention to how you feel when you think of your dreams coming true. Stay with that feeling -- it is joy.

With love and respect for yourself and others intact. When we carry the burdens of every crisis (lesson) on our backs, we become hunched over. It is not necessary to carry the weight of rejections, fear, loss and disappointment with us throughout our lives. Life is hard, and if we can learn our lessons and not be diminished by them, we create the conditions to experience joy.

One of life's greatest gifts is the ability to pause. We can choose to stay silent while the anger is active within us. We can choose to pause before we commit to an action. We do not have to know the answers to everything or the correct response in times of turmoil and the words to comfort and heal. We can, however, be silent, breathe, wait and expect love to emerge. When love emerges, then and only then will we see the best options available for us.
When you are in the midst of turmoil, uncertainty, pain or sadness, remember to be love in action -- and this includes forgiveness. In every dark moment there exists its opposite. Continue to hang on and know you have the strength within you to find joy. It is there -- I promise.
For more by Linda Durnell, click here.
For more on happiness, click here.
Follow Linda Durnell on Twitter: www.twitter.com/LindaDurnell