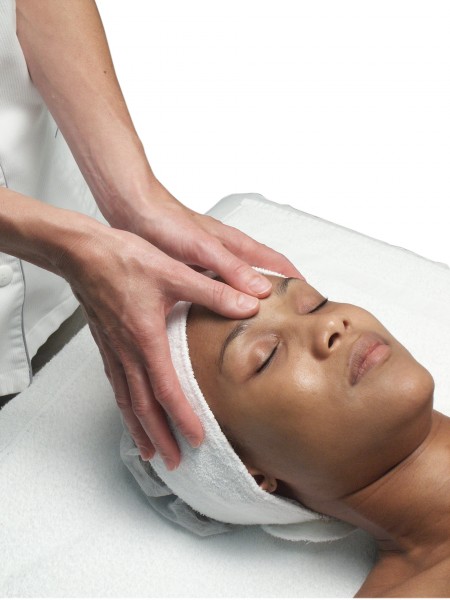 Recently I interviewed Ted Gibson, celebrity stylist and new creative director for Milady's Standard Textbook. Mr. Gibson owns two namesake salons in New York and Miami, the former has been in existence since 2003. When I asked him what the inspiration for his salons were he said "What was so important when I opened the salon was to have an environment that strongly reflected New York City. In our salon you might see a Black woman sitting next to an Asian sitting next to a celebrity sitting next to a guy. In NYC you'll be standing on a corner and hearing four different languages from people all over the world. In some places if you're Black you only do Black hair but that's not what we wanted."
This sentiment is not uncommon in the hair industry but unfortunately most of the spa industry has not yet caught up to Mr. Gibson's astuteness and awareness of the changing customer market. In 2013 people of color are still at a loss to find knowledgeable skin care therapists who understand the particulars of their skin and who have sensitivity for cultural differences when attending to clients of color.
How do I know this?
My own inability to find a personal esthetician after 19 years as a spa professional, the elation of new customers who come to me through word of mouth and the grumbling from my own African-American, Asian and Hispanic clients who travel from New York and D.C. to Philadelphia every four to six weeks for their facials tell me so.

The political world is not the only arena in which a conversation on race badly needs to take place.
I believe that most decision makers in the spa and hotel industries are simply unaware of the new emerging market of spa goers. On any given day in an urban city you will see hoards of Millennials that resemble ads for Benetton or Gap: biracial or multiracial men and women with visages not clearly defined by conventional Anglo standards. This is also the new spa client.
To meet today's environment, esthetic schools need to adjust their curriculum from a European perspective to one that includes ethnic skin. By broadening the learning platform to include the other 80 percent of the global population they will enable their students to provide services for a wider range of customers thus increasing their student's marketability. The industry will benefit because spas can attract new clients leading to increased revenues.

The task for the spa and hotel industry is to provide updated comprehensive skin care training to their existing staff which will equip them to deliver an outstanding customer experience no matter what ethnicity they happen to be providing service to. Product training alone is no longer sufficient (not that it has ever been) and if the consultant of choice or manager of training has not addressed the topics of changing demographics or Millennials and their penchant for social media in their reports to senior management, they simply are not current!

Five-Star hotels in particular need to be aware that if their spa services are delivered in a manner that is robotic and rote, if intake forms are used as a substitute for dialogue, they are not living up to a five-star standard no matter how fabulous the surroundings. Even if the goal is simply to make a retail sale, a connection with the client is still fundamental; it's what defines a luxury experience.
The world is changing rapidly and if the change is embraced, for the spa industry it can bring new life, new fans and renewed vibrancy.