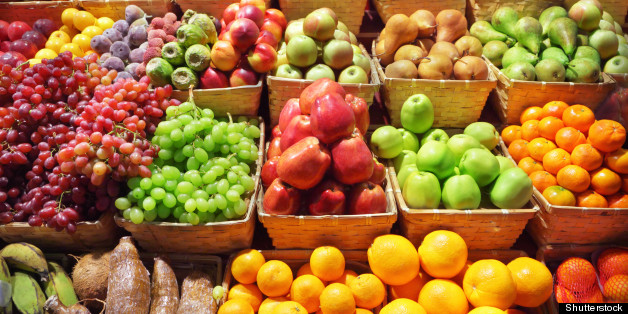 Luxury. That's the word I didn't expect to come to mind when I signed up to get a weekly produce box last winter. But having my personal farmers curate my produce has been a revelation. If you've been reluctant to indulge yourself, watch this video to see how much it feels like Christmas with better weather.
In fact, a Consumer Supported Agriculture (CSA) subscription is a perfect gift for your family on Earth Day. Celebrate by shrinking your carbon footprint by eating local, seasonal food that doesn't spend weeks in a energy-guzzling coolers.
Here are some of the delights you may find if you join a CSA or just stop at a farmers' market:
Utterly fresh produce. I must save thirty minutes or more every week because I don't have to trim off the tips of most greens leaves or removed bruised or damaged sections. Great ingredients give delicious results with very simple preparations, sometimes just rinse and eat.
Convenience. I don't have to decide what to buy or which whatever to pick out of the stack. Here at Midtown, the market is surrounded by shops and other services. There's so much to do there, I set my upcoming romance-with-recipes book there!
Rare produce. As Edible Earthscapes farmer Jason Oatis says in the video, only their CSA members get local asparagus this week. He and his wife and co-farmer Haruka have also introduced me to several Asian vegetables that I'd never tried before. For the past few weeks, we've gotten little flowers in our salad mix!
Sharing recipes and tips. The farmers and the customers have great ideas for getting the most out of what you buy.
Meeting and making friends. If your friends don't already come to the market, you can make friends there. It's not considered odd to talk with strangers at a farmers' market. A CSA can take it even further. Not only do I keep bumping in to other subscribers, but the Edible Earthscapes CSA members had three potlucks this season!
Just shopping at a farmers' market gives you many of these benefits, plus the people watching and music. But I found that committing to a CSA got me to the farmers' market every Saturday. It also meant that we ate more salads and fresh vegetables than ever, just to make room for the next week's harvest.
Are you a member of a CSA? Have you thought about joining one? Share your experiences and questions below in the comments section.
This Blogger's Books and Other Items from...
SUBSCRIBE AND FOLLOW
Get top stories and blog posts emailed to me each day. Newsletters may offer personalized content or advertisements.
Learn more