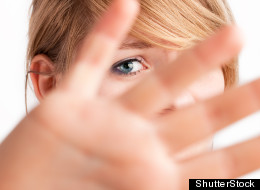 At 20 I was like many kids at that age: A youthful mixture of bravado and immaturity. Every thing seemed SO important. EVERY decision was larger than life. Yet honestly, I didn't have a clue who I was. In reality, I was just a girl who would struggle with frizzy hair for almost 40 years before figuring out how to tame it, amongst other things. Yeah, I was that girl.
Here are six things that I know now, but wish I would have known then. (Though, according to my mother, I probably wouldn't have listened anyway.)
1. Learn to be patient, uncomfortable and alone, because, as your mom likes to say, this too shall pass. Time will heal the loss and pain of a broken heart, so don't be in such a rush to replace a person or a boyfriend. Sometimes the uncomfortable transition period is necessary for learning and growth; and rebound relationships usually aren't built to last, though you'll have your fun trying this anyway. However some losses, like the death of your father when you were young, will last a lifetime. The pain diminishes, but the wound never fully heals.
2. Don't base your self-worth on a man and don't make men your first priority. Very hard to do when growing up to be a wife and mom are deeply ingrained in your head. Try to really know yourself before you get in a serious relationship or marriage, though the romantic in you won't listen. Remember, if you're not with someone who makes you feel like the most beautiful, loveable and special person in the world, walk away. (And if it makes you feel any better, just know karma's a bitch. One of your ex's never got married and regrets not marrying you. I heard this from a reliable source, I swear. And the other was recently indicted. You didn't really need that headache. You're welcome.)
3. Finish college and/or grad school before you get married and have children. After a full day with the kids, being a wife, tackling homework until the wee hours of the morning, only to do it again the next day, is exhausting and won't do your dewy complexion any favors, either.
4. People will try to discourage you. Don't let them. Believe in yourself. Don't be afraid of not succeeding. (I don't say "failure," because there is only failure in not trying.) Be more afraid of NOT trying and living with regret. If you fall, pick yourself up, and keep moving forward. Twenty some years later, you'll be saying this to your kids a lot, too.
5. Worrying about what other people think of you is a waste of time and energy. Don't let someone else's perception of you (unless it's absolutely fabulous!) become how you see yourself. And for God's sake, don't be so hard on yourself all the time. Don't get caught in the trap that everything needs to be perfect, or nothing will ever get done. And take it easy with the worry part too. That just gives you wrinkles.
6. Here's a little heads up on taming that head of hair of yours. After you wash it and put in a little leave-in conditioner, put on a tight ponytail (use two if you have long hair, with the second towards the bottom of the tail). With ponytails in place, blow dry on the highest heat setting for five to 10 minutes. Leave ponytails in and then leave it to air-dry for several hours. Voila!
Earlier on Huff/Post50:
What's The One Thing You Know Now That You Wish You Knew Growing Up?
"It would be to embrace those moments when with your loved ones, especially your mother and father. It's much easier to avoid the intimacy but I think it's important to go there, to feel what it's like, to fish around. It's hard to engage in such deep, profound feelings that we have with the people who gave us life, no matter what we may think of them a lot of the time." For the full interview, click here.

"It's very, very simple: Everybody is in the same boat. People may look more polished and like they know what they're doing and have no trouble and everything's easy for them. But mostly everybody on the inside is going, 'oh my God, how will I get through this?' And when you know that, it's really a relief." For the full interview, click here.

"I wish I had known that I wasn't alone with my fears and my neuroses and my feeling so different and unbalanced. I wish I had known there was name for it; that I was not alone and there was treatment." For the full interview, click here.

"I'll tell you something: A whole bunch of us contributed to this book called Dear Me. It's a compilation of letters to your younger self. We were all asked to write letters to our 16-year-old self -- the money goes to support Doctors Without Borders -- and there's one theme that stands out in a lot of the letters: Don't let people tell you that you can't do something, because they don't know any more than you do. And I believe in that. Go with your gut. Don't let anybody tell you what you can't do." For the full interview, click here.

"I wish I would have understood what marriage was all about. We fall into love so easily because it is so innocent and so magical but the reality of it is so different. Marriage comes with a great deal of responsibility. A lot of compromise and work. If I knew then what I know now, as the expressions goes, I would've figured out a lot of things and that would have changed my whole life's course. But even though I wish I knew better, I wouldn't really change anything. " For the full interview, click here.

"That slips, particularly big red petticoats, don't look good on your head. It's better to grow and toss real hair, even if it is thick and wavy, Mom!" For the full interview, click here.

"A wise friend once said happiness is more often obtained when our expectations are in line with and change with reality. I think we often operate under false hopes or we're thinking about how things were in the past. When we see life for how it really is around us and we adjust our behavior, decisions and wishes accordingly, there's a greater chance we will be pleased with how our lives are progressing." For the full interview, click here.

"One thing I know now is that self-confidence doesn't come into much. I was not a confident 20-something and I'm probably not a confident 50-something, but it frankly doesn't matter. You live life from the inside. Don't live life as if you're watching it. Also I'm very appreciative of the small things now. I'm very happy with small things. It might not sound right because I've just had this transformational experience, but even when I was just writing and not sure that anything would ever come of it, that was enough for me." For the full interview, click here.

"I think one of the things that I would like to be able to nail down in my brain -- and I'm sort of getting there now -- is that things don't always go wrong. I think a lot of people are just like that: prepared and braced for the worst, especially at the moment." For the full interview click here.

"That you actually don't have to try so hard to be something. Everyone keeps saying 'What do you want to be?' You become that person by following your own strengths and interests." For the full interview click here.

"Self-acceptance and forgiveness." For the full interview, click here.

"I know now that every second of every moment of every day is a gift and you should live your life accordingly. I've learned to always say 'thank you' and 'forgive me.' Those are the two most important things. Thank you for everything and forgive me for everything. That's how I live my life." For the full interview, click here.

"That there are as many ways to live life as there are people who live it." For the full interview, click here.

"One of the things I wish I'd known is that I'd have this much energy at my age into my 50s and 60s and 70s, and now into my 80s. I wish I'd known that I wouldn't feel so pressured. When I began writing novels in my 40s, I thought I had very little time and I had to hurry and do it fast because I had started so late. I used to refer to myself as the 'Great Middle-Aged Hope.' I wish I'd known that I'd have so much energy and inspiration. And wish I'd read more. Reading replenishes. I used to tell my students, don't write what you know. Find out what you know by writing. And this is really true."  For the full interview, click here.

"I definitely wish that I had known more about health and nutrition when I was growing up and my parents were alive. They died young, but even if I couldn't have saved their lives, I could have alleviated a lot of their pain. So much in my life changed after their deaths in terms of health and nutrition. There was no way I wanted their deaths to be in vain. After they passed, I became obsessed with learning everything I could about the human body, and I wanted to share it with everyone I knew. I'm a big believer in paying it forward. How can I not share information and the things that I've learned in my life, especially since I remember them anyway?" For the full interview, click here.

"I would say in general terms that it's not what you've achieved that counts; it's who you've become." For the full interview, click here.

"I think it would be how to handle power. I always shied away from power because I felt it was corrupting. When I had it I gave it away. I wish I had learned to handle it wisely instead of backing away from it." For the full interview, click here.

"Well, it's so minor, but so many people don't have fun. Also, I know that there's no God. I am very convinced of that -- and very happy about it." For the full interview, click here.

"I was painfully shy growing up. I wish I knew that I could have just been who I am now. Something happens at 55. There's a certain confidence you get that just comes with age." For the full interview, click here.
Follow Linda Wolff on Twitter: www.twitter.com/carpoolgoddess