What To Drink For Cinco De Derby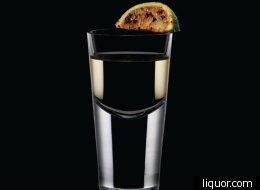 Like some rare astrological phenomenon, both the Kentucky Derby and Cinco de Mayo fall on Saturday. In honor of the occasion, you could whip up some classic Mint Juleps and Margaritas.
But we're taking the alignment of holidays as a sign to make something out of the ordinary. So we combed our recipe library for tequila and bourbon concoctions that are not only delicious but also perfect for celebrating the very rare Cinco de Derby. Cheers!
What to Drink for Cinco de Derby
Toast the Run for the Roses with this appropriately equine-themed tipple. The old-school creation is very similar to a Manhattan with just a bit of added maraschino liqueur.View recipe: Jockey Club

This concoction is what you'd get if you crossed a Julep and a Margarita. The cooling mint tames tequila's wilder side, while bubbly ginger ale makes the cocktail light and refreshing.View recipe: Yerba Buena

Kentucky Derby parties often begin with extravagant brunches, and if you're gonna eat brunch, you have to have a Bloody Mary. Try this extra-spicy bourbon version, which gets its kick from exotic wasabi and features a blue cheese-stuffed olive garnish.View recipe: Basil Hayden's Bloody Mary

Toast Cinco de Mayo with a thirst-quenching cocktail that's one of Mexico's favorites. The simple Paloma combines tequila with lime juice, grapefruit soda and a pinch of salt to create a drink you can sip all day long. (Check out our video to watch agave-spirits expert and Liquor.com advisory board member Jacques Bezuidenhout make one.)View recipe: Paloma

It may have been invented in California, but this sweet sipper is pure Southern pride, adding peach (along with lemon and Cointreau) to the familiar Julep formula.View recipe: The Bulldog Smash

Planning on pouring tequila shots for Cinco de Mayo? Class up the lime-and-salt routine with this sophisticated but easy variation. Just coat lime wedges in a mix of black pepper and Angostura Bitters, then bite the lime and shoot the spirit.View recipe: Snap, Crackle, Drop
Follow Liquor.com on Twitter: www.twitter.com/Liquor