On Facebook, Sabra Waxman responded:

In an email the next morning she clarified: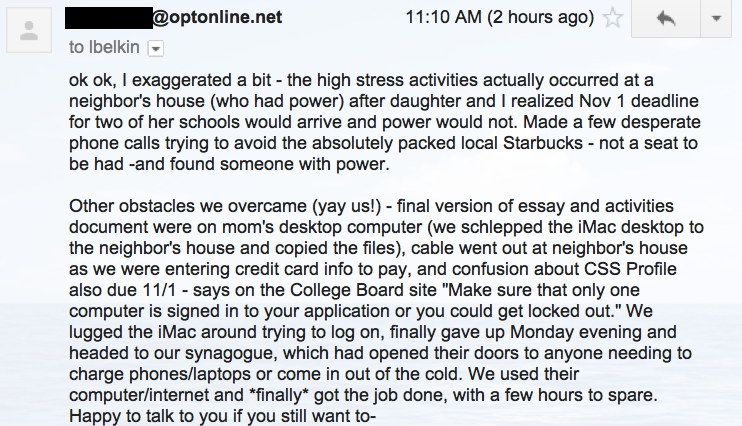 Across the country, college websites report: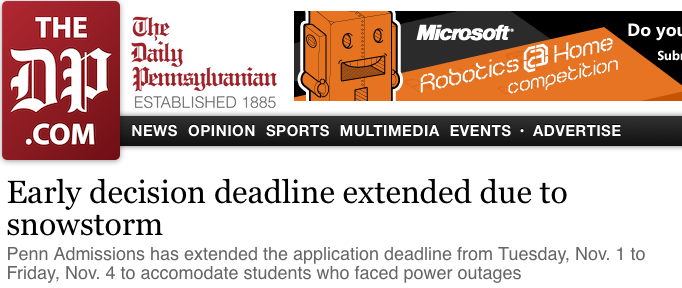 Final medium: the comments. Use them to tell me how the first wave of college scrambling went at your house. Were you too involved? Or maybe your child didn't scramble at all? (Be careful. My head still hurts. I may not take your my-kid-was-done-weeks-ago answers terribly well.)

SUBSCRIBE AND FOLLOW
Get top stories and blog posts emailed to me each day. Newsletters may offer personalized content or advertisements.
Learn more