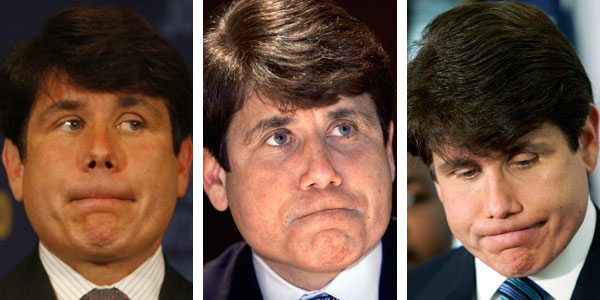 Within hours of his unanimous impeachment Thursday afternoon, Lightnin' Rod Blagojevich had a job offer, and not delivering pizza, like he'd joked to Greta van Susteren just the night before. Nope, a reality TV creator/producer, Terence Michaels (VH1's Shooting Sizemore and Showtime's I Can't Believe I'm Still Single) is ready to turn on the cameras--and ready the &$#!@% expletive beeper:
Now that Blagojevich is looking for a job, he needs to call me asap. I can get him paid legally to star in his own reality show. But he has to star in it once he agrees. He can't sell his spot to someone else.
Cat Noel who appeared on one of Wife Swap's most popular episodes, has this advice:
You've exposed so much of your life already, why don't you just go all the way?