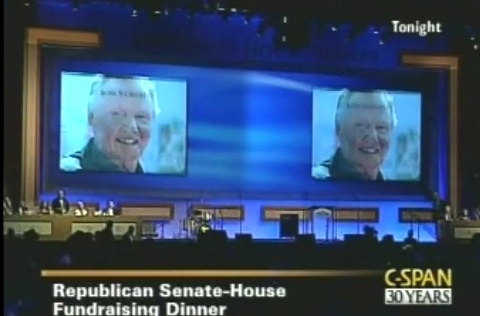 Jon Voight's speech at last night NRCC-NRSC dinner was a carefully crafted jingoist clap-a-thon, larded with dominionist, eschatological messages to stir up the theocratic nutbags, while hitting the usual right wing punching bags: the media, Hollywood, Joe Biden, the stimulus package, Congressional Democrats.
In true rally-the-right fashion, he not only dissed Democrats and Obama, but took it a step further by implying Obama is the Anti-Christ, calling him "this false prophet."
SUBSCRIBE AND FOLLOW
Get top stories and blog posts emailed to me each day. Newsletters may offer personalized content or advertisements.
Learn more