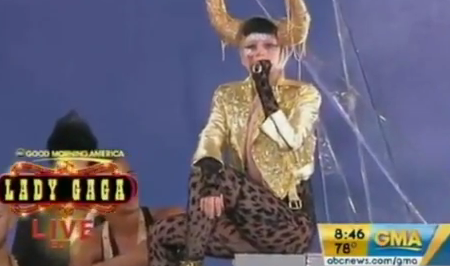 In both Lady Gaga's live appearance on ABC's Good Morning America and in the version sung on Glee the following lyrics to "Born This Way" are omitted:
No matter gay, straight, or bi,
Lesbian, transgendered life
I'm on the right track baby
I was born to survive
You can watch the versions with the omitted lyrics here.

One could argue time restraints on GMA caused the singer to shorten the tune. But Glee? Really?! Glee certainly has plenty of gay, lesbian and bi-sexual story lines, and infamously used the pejorative term "tranny" in the Rocky Horror Picture Show episode, so it's not like the program is unfamiliar with transgenders. Or unwilling to acknowledge they exist, even though it's with a slur.
Both Malaysian and the Philippine radio station snipped the LGBT lyrics from "Born This Way;" the Malaysian edit was government mandated. In the United States, a song released to radio could have several different versions, including a shorter radio edit ( the album cut of "Born This Way" clocks in at 4 minutes 20 seconds); a "clean" version which could omit the F and S bombs and/or explicit references to sex and/or drugs; and the regular album version. Radio stations can also edit tracks themselves to suit their playlists and listener profile.
So was Lady GaGa's shortened GMA performance of "Born This Way" simply to fit into the amount of time allotted? And what about the Glee cast's version?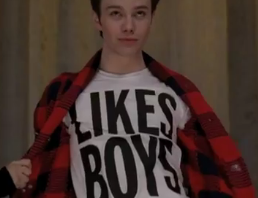 And are there shortened versions, omitting LGBT references being played on your local radio stations? Do you think this edits dilutes the song message, or is it better ot cut the references in order to reach a larger audience who may then buy the original and potentially get illuminated?
[photos: video screenshots]

SUBSCRIBE TO & FOLLOW ENTERTAINMENT
THE spot for your favorite fan theories and the best Netflix recs. Learn more