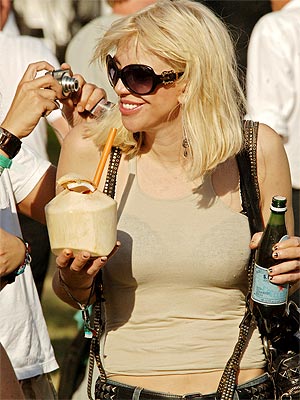 Prop 8 was confusing. Courtney Love is often confused. But this is really insane.
From her friends-only blog, CLove seems to be celebrating the passage of the same-sex marriage ban:
That prop 8 passsed! motherfuckers! who voted against it!
it was confusing language in malibu there were kids reminding us to vote yes thatthe language was conbfusing and people were votingno when they meant yes or soemthin
SUBSCRIBE AND FOLLOW
Get top stories and blog posts emailed to me each day. Newsletters may offer personalized content or advertisements.
Learn more