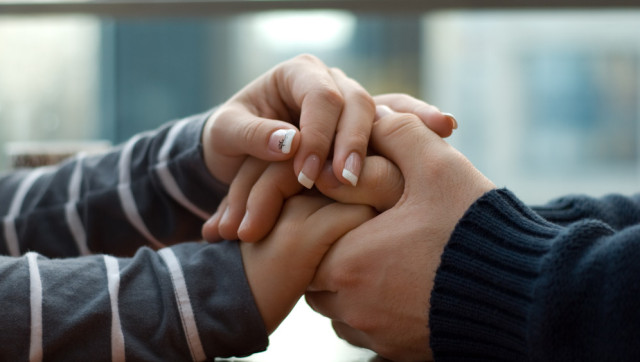 It's tax return filing time! As many of us scurry to gather our receipts and recollect the donations we made in 2012, there is a chorus of folks who say that the predicted elimination of the deductibility of charitable donations will result in fewer people giving or people giving less. My response is that it will not. Let's take a look at the facts.
Even in tough economic times, Americans continue to be generous with helping those in need. Survey after survey indicates that only 6-8 percent of Americans cite "tax deductibility" as the reason they give. Many donors cite "mission" or that they "know someone" as the top two reasons they make a charitable donation.
Some may argue that is true now, but if the tax deductibility of charitable donations is eliminated, donations will plummet. I would counter by saying let's take a historical view to items that were once tax-deductible and what has happened since their deductibility was discontinued:
• Political contributions used to be deductible in certain states on tax returns, yet in 2008, 2010 and 2012, even before the Super PACs emerged, more dollars were donated by individuals to political entities -- even though they could not deduct them from their taxes
• Auto loan interest used to be deductible on tax returns, yet Americans are still buying cars and trucks; the New York Times recently reported that March 2013 auto sales were the highest since 2007
• Credit card interest payments used to be deductible on tax returns; since their elimination a number of years ago, most American households have accumulated a lot of credit card debt, many of which have reportedly very high interest rates
In other words, Americans still make political donations, buy automobiles utilizing loan options and use credit cards -- all of which are no longer tax deductible. However, charitable donations are still deductible and should be utilized when filing an itemized tax return.
And yes, the United States is often considered the most philanthropic nation in the world. Since our founding, Americans have been focused on giving back, with neighbor helping neighbor. According to Giving USA, in 2011, 88 percent of all charitable donations came from individuals, including bequests and donations from family foundations. However, if you want to eliminate those categories, 73 percent of all charitable donations made in 2011 came from individuals -- people like you and me.
Here are a few tips to ensure your 2012 charitable donations count on this year's tax return:
• Be sure to collect your tax receipt letters (for any donations over $250)
• Be sure to review your checkbook registry for possible donations to charity you may have overlooked
• Review your credit card statements for the past year for any donations you made
• Review what you do for your house of worship and children's school (we often forget things we donate to these entities)
• Review your emails; many nonprofits accept donations online, including the purchase of tickets for events and/or silent auction items
• Did you donate any "goods" or "products" to charity/nonprofits? Although the rules are stricter, there is still a way to count them
• Did you attend any special events for charity, such as galas, golf outings, etc.? Some portion of the purchase price will be tax deductible
• Did you make a donation of appreciated stocks during the past year? If yes, be sure to count them
Most of us want to help others. Here are five tips for you to consider as you make your charitable plan and donations in 2013. By doing these, you will be Making A Difference (M.A.D.)!
1. Remember that donations come in many forms, but both cash and appreciated securities are tax deductible if given to a nonprofit organization
2. As a donor you should have received an acknowledgement of your donation via a receipt and/or thank you note from the nonprofit organization; if you did not receive one for donations in 2012 there is still time to call and request one -- and you will need one if the donation is over $250 in order for it to be deductible
3. If your financial resources are "tight," you can donate gifts-in-kind (i.e., food, clothing, furniture, etc.) which can be of great assistance to those in need and can also be counted as a charitable donation, although the IRS rules are a bit stricter (i.e., you need to list the items, the condition they are in, etc.)
4. If your financial resources are still stretched and you receive a tax refund from the government, consider donating all or a portion of it to charity
5. Another option if your funds are limited, when you go to the post office to buy stamps, purchase an extra book and donate it to your favorite charity/cause
Bonus Tip: Think about products that are needed on a daily basis by nonprofit organizations such as paper towels, Kleenex, toilet paper, coffee, reams of paper, etc. The next time you are shopping or placing an order, consider purchasing an extra can of coffee, roll of paper towels, box of copy paper, etc. and donating it to your favorite cause.
Remember, it is important to be an informed donor. You can easily do this by checking out nonprofit organizations through one of these watchdog websites:
• Better Business Bureau Wise Giving Alliance (www.bbb.org/us/charity)
• Guidestar (www.guidestar.org)
• Charity Navigator (www.charitynavigator.org)
Americans have a long history of being generous. Neighbor helping neighbor is our way of life. We don't need a disaster in order to respond, we only need to see the need and how our help can resolve it. In the United States, however, we get an added benefit if we make charitable donations. We can currently deduct them on our tax returns and by doing so we show that we are Making A Difference. What are you doing to be M.A.D. in your community?