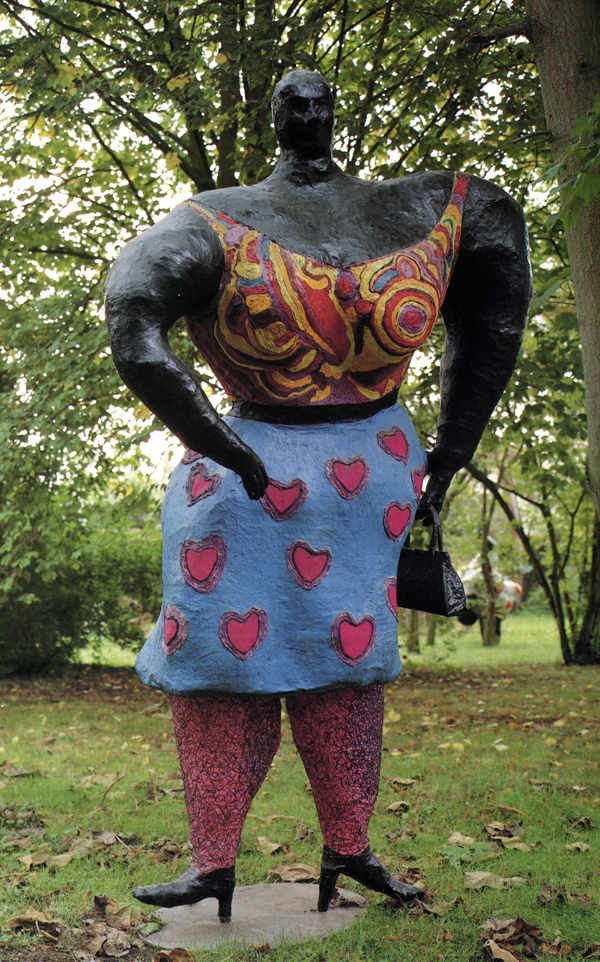 Niki de Saint Phalle's Black Rosy is an iconic work representing the shadow of Eros that would be repressed by feminist criticism in the years to come.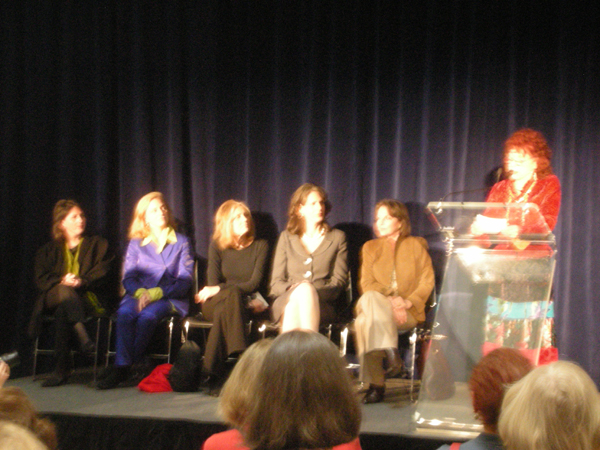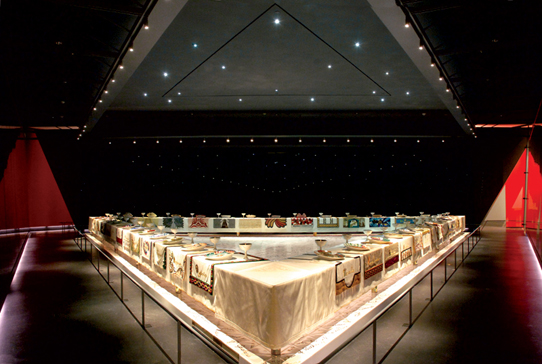 Judy Chicago's The Dinner Party.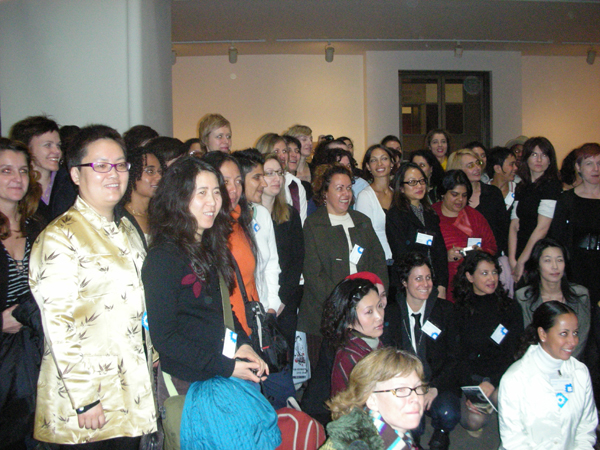 On March 22, 2007, the artists of Global Feminisms gathered at the press preview to celebrate a new global diversity in feminist art.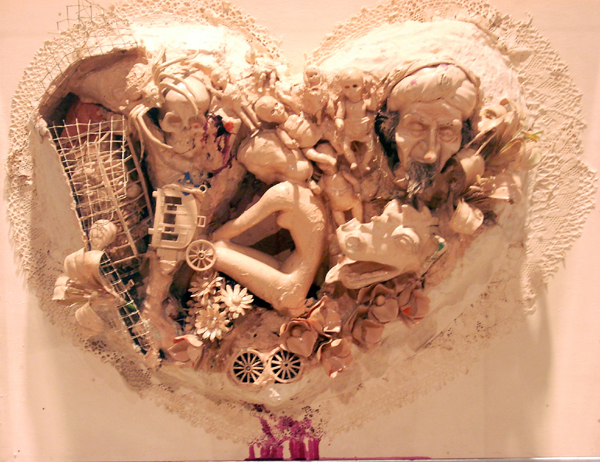 Niki de Saint Phalle's My Heart Belongs to Marcel Duchamp (1963) reveals the complex inner feminine emotions that would soon be repressed by feminist dogma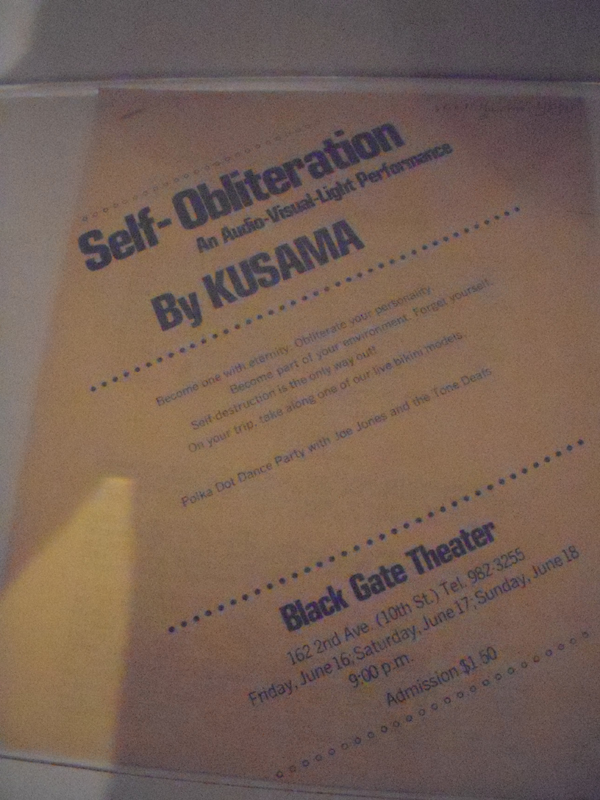 An archival poster in the exhibition for Yayoi Kusama's performance at Aldo Tambellini's Black Gate Theater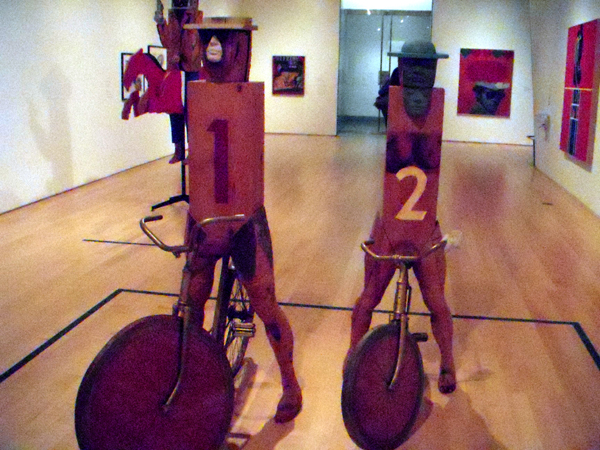 The Bicycle Riders (1962) displays the characteristic Marisol humor: a seat doubles for a phallus, while the female, physically positioned behind the male, also has two heads, male looming over the female, to match her dual gender sexual orientation.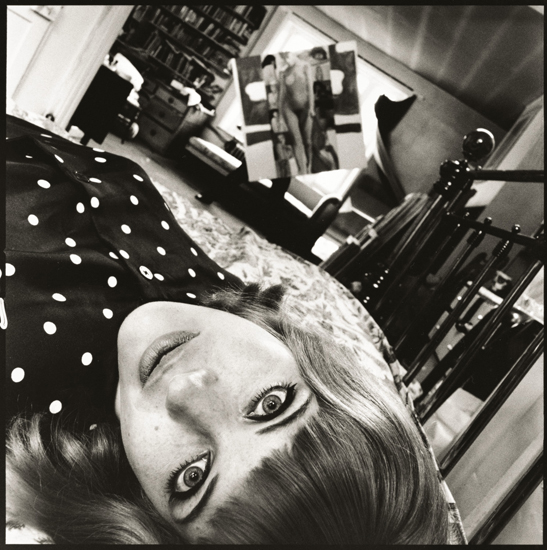 Pauline Boty photographed by David Bailey, 1964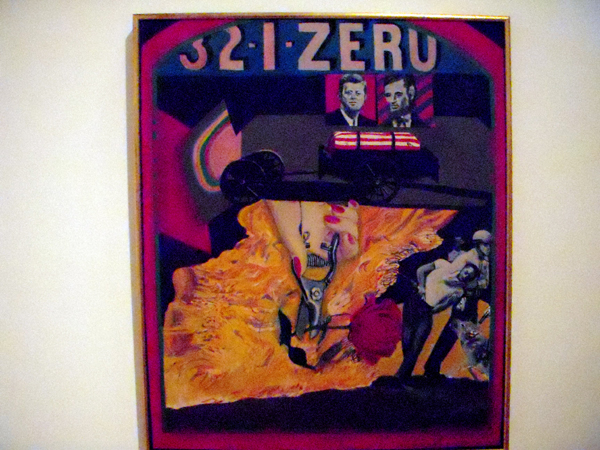 While Boty's Countdown to Violence (1964) is ostensibly a political work, on a deeper level it is prescient of the repression of Eros that would erase her from art history. She died of cancer at the age of 28, after a brief stint as media icon marrying art with fashion (her Vogue interview showcased in the exhibition reveals the projections a beautiful woman artist had to slough through in order to gain recognition). Her work has had a resurgence at the turn of the millennium after being buried for 30 years.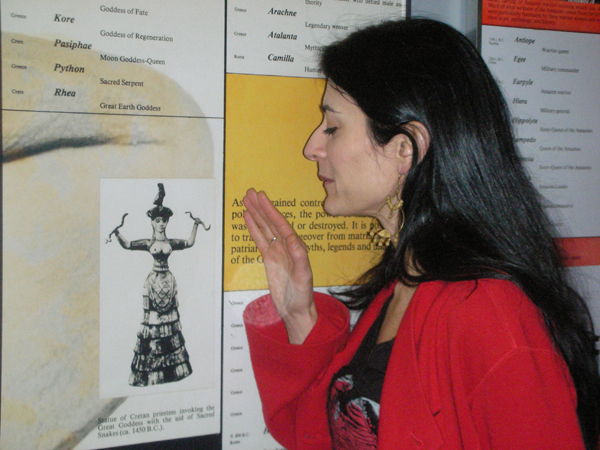 Kalliopi Minioudaki with her Crete ancestry on the timeline in the Sackler Center for Feminist Art
Pauline Boty's With Love to Jean Paul Belmondo captures flowering of Eros in the early 1960s breaking down disciplinary boundaries.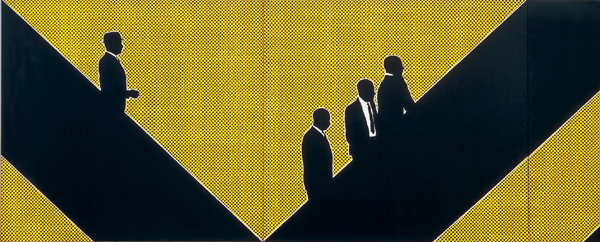 Idelle Weber's Munchkins. Shades of Mad Men, anyone?