You always remember your first time. You remember what you were wearing, the song that was playing, even that intense excitement right before it started. And I'm glad to call Andy & Debb my first... time sitting in the front row.
As if the sheer excitement of sitting front row wasn't enough, having my front row cherry popped by one of the most talented design duos really made the experience over-the-top. The pleating, the ingenious use of the butterfly theme, the amazing craftsmanship that hasn't been typically seen since the 50's -- it makes me feel giddy just thinking about it.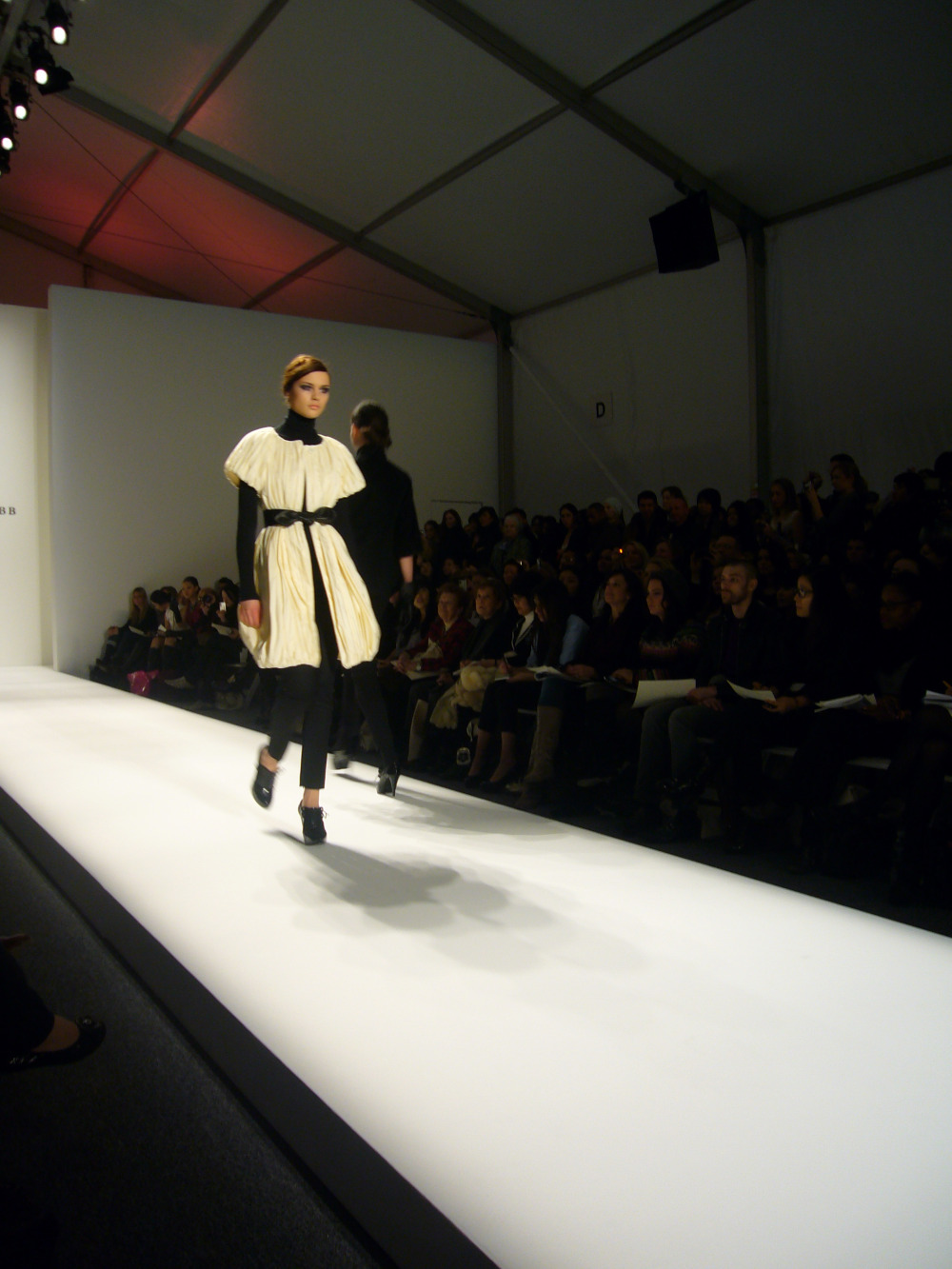 Andy & Debb are a Korean husband and wife team who are most famously known for winning the design contest to create the McDonald's uniform for Korea. While many-mass market designers can brag how widely known their brand name may be, few can say that they have dressed over ten thousand people with their fabulous design. And while McDonald's may be their tag line, their detailing and care that they inject into every item that they sell is plainly obvious, even to a non fashion trained eye.
The butterfly theme wasn't as in-your-face as some designers may have taken it; instead of an all-over print of butterflies, Andy & Debb magnified the print of the wing so that the wing sections became the body of a skirt or blouse, and curved the collar and lapels of the jackets to reflect the shape of a butterfly's wings.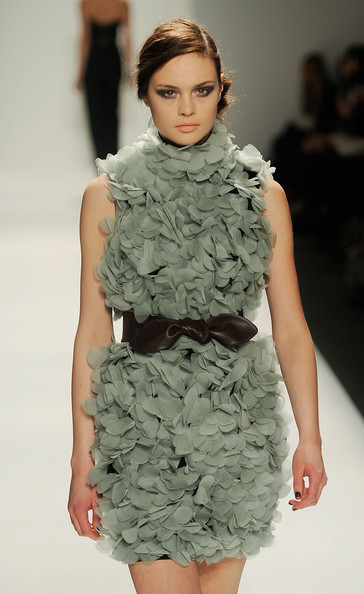 The show stopper came in the form of a pale mint mini dress cinched by a warm chocolate leather belt. At first glance it appears that the dress is covered in small petals, but on closer inspection one can see it is actually covered by thousands of delicate butterflies.
I never was a lover of butterflies, but Andy & Debb have converted me into a Papilionoidea-aholic. They have swarmed the runway and into my heart, and I will no doubt be donning them the first chance I get.
If you cannot handle cocooning yourself until the collection hits the stores, stop by Beyond Seven at 263 Eleventh Ave in New York City to dive into their incredible merchandise from Andy & Debb's previous seasons.
Follow Liz Black on Twitter: www.twitter.com/thelizblack