This is a special experience - a once in a lifetime honor, to be named New Yorker of the Week by NY1. I am quite speechless, though of course, I have lots to say.
For starters, the interview was filmed about 2 weeks ago. Nervous as I was before the segment was taped, I just focused on what it is I am most passionate about, and the rest flowed. What an enormous opportunity to share something important with so many people in a very public way.
So what happens after it airs? I heard from close friends and neighbors and from people I hadn't spoken to in years. But the best part was hearing about the connections between the work we do at The Sylvia Center and projects others are working on.
For example - "Next semester, I'm supervising a fieldwork/externship program for the Community Health majors ---- maybe some of our students could play some role volunteering at the Sylvia Center in the city, perhaps helping with school groups or something."
And -"I now work w veterans who are back from combat and now attending college. Anyway, there is one vet who was an infantryman in Iraq. He's studying nutrition now and has been having a tough time w his re-adjustment to civilian life and it affects his schoolwork. I was wondering if you'd be open to my bringing him to the Sylvia Center and introduce you guys. I think he would really be energized by the work that you do."
And - "...your passion for teaching kids the value of where food comes from and cooking as a life skill. I'm very interested in food policy as social policy and how it intersects with sustainability. Any chance I could come by and pick your brain sometime?"
Our work at the Sylvia Center and Katchkie Farm connects to an interesting range of associated fields. Working around food ignites a change reaction and connects to health, physical and mental well being, environmental issues, social issues and of course, food justice. It resonates with New Yorkers who do not understand the complexities and inequities of our food system.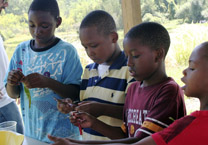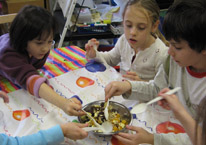 We have a platform from which we can make our voices heard as a community to help bring desperately needed change in the lives of our neighbors. We find partners everywhere who work with us in creative ways, maximizing the number of children we reach within the restricted budgets we learning to cope with, including University Settlement, YWCA, Wave Hill, PS 276, The Door, PS 180, El Museo del Barrio, The Isaac's Center, New York Restoration Project...and more.
This is the first week of spring in New York - a breath-taking transition from a barren winter to the hope and promise of a new season,. Spring touches us in a special way, reawakening dreams and lighting a spark inside us that almost shouts out 'It's good to be alive.' Spring is the New Yorker of the week and I am honored to share the spotlight.
It fills me with happiness in a way I cannot describe in words. My week as NY'er of The Week, is the week of the forsythia, the tiny blossoms on the cherry trees, buds on the trees in the park on the streets. Everywhere you look, life is reasserting its vitality. Everything seems a little more possible. And on the eve of 2 great holidays whose themes are renewal and rebirth - our optimism and joy in giving and sharing is reinforced over and over.
Spring teaches us that in spite of life's terrible hardships, there is a return to vibrancy and growth. The Sylvia Center grew out of a need to create a living legacy for a young child, my daughter Sylvia, who left us too early. From the deepest and more profound despair came new life and new meaning. That pattern is repeated every time we work with a new group of children. And we bring new possibilities into their lives - planting seeds of hope with healthy and joyful experiences that will hopefully take root and grow. Every day is a spring day.
Working hard, as we all do, to cover so many bases from home and family, to work, to the extra commitments that bring meaning to our daily lives, is not always easy. But we are all New Yorkers (of this week and every week), which means we find the time and the means to help others while helping each other. And at the same time, we also help ourselves.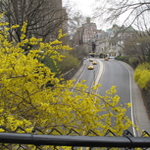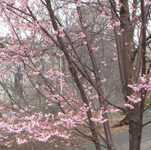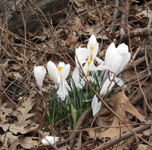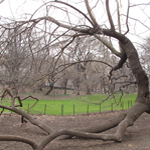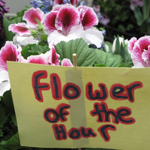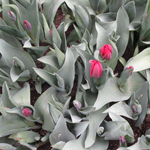 photo credit for "flower of the hour": Lee at Emmerich Greenhouses
SUBSCRIBE TO & FOLLOW THE MORNING EMAIL
Start your workday the right way with the news that matters most. Learn more