Just back from a whirlwind trip out West. In Las Vegas, Dean and I presented at the Catersource Convention on the topic of Building Venue Relationships - a seminar attended by caterers from across the country. This annual convention features great educational seminars and a remarkable trade show for the catering and event industry.
Then we set off to San Francisco to visit some clients and enjoy the markets and culinary treasures of the west coast. We had dinner at Chez Panisse; a truly remarkable experience, where food and service and passion all blend together.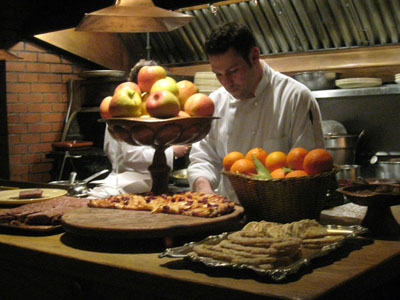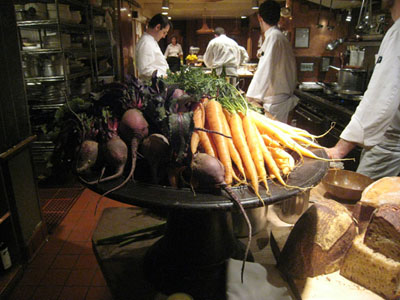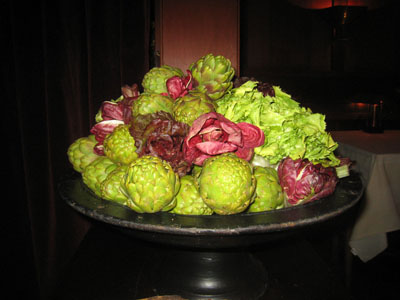 We were welcomed to walk through the kitchen - even at the height of dinner - with warm smiles and gracious conversation. One of the line cooks even told us that earlier that day she had been online looking at farms in Columbia County and had learned about Katchkie Farm and the Sylvia Center. She is planning to return to New York - what an incredible coincidence.
Tuesday was Market Day at Ferry Plaza and in Berkeley. And we shopped! Good thing airlines do not prohibit carrying fresh produce on board - we returned east that night with carry-on bags filled with sweet mandarin oranges, dried fruits, the most amazing Wild Mountain Spinach (called Orach), Bok Choy Rabe, a green called EsoiSim, Peppercress and the most beautiful petit radishes. We cannot wait to share them with Farmer Bob.
Here are pictures so we can share the flavors with you as well.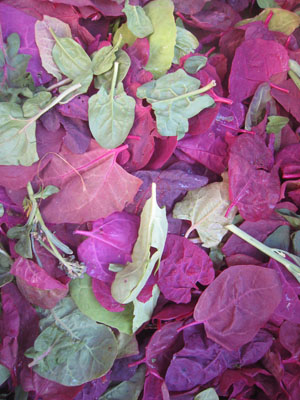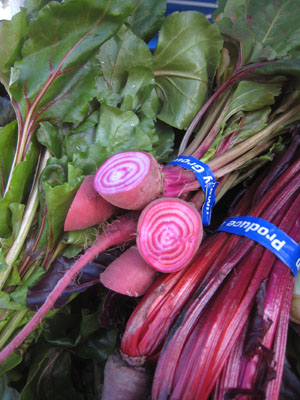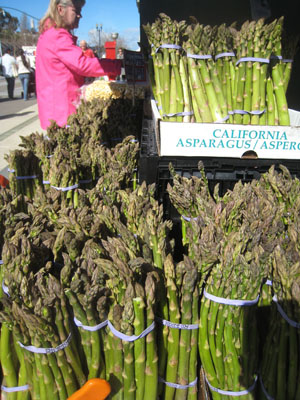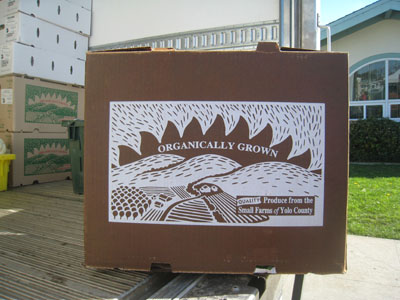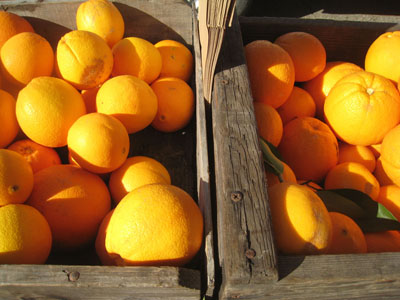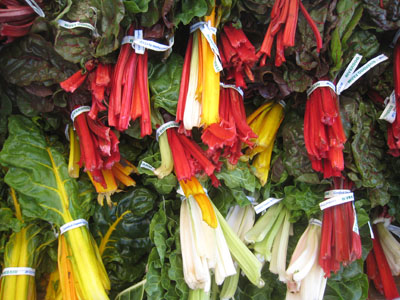 The warmth in the food markets, and the bounty was enough to make us forget any economic worries or frigid temperatures back home. All I could think about was how many days till growing season starts on our coast. There were piles of fresh local asparagus - and I have been obsessed with not buying asparagus this winter as my one immutable gesture to seasonality. (I do buy pineapples, watermelon and bananas!)
We are sharing our citrus treasures with our co-workers (albeit miserly) and basking in the after-glow of California Sunshine. If you are traveling out there in the next few weeks, can I ask that you bring me back some oranges?
SUBSCRIBE TO & FOLLOW LIFESTYLE
HuffPost Lifestyle is a daily newsletter that will make you happier and healthier — one email at a time. Learn more