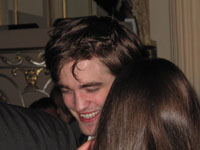 New York is a tough town. Hard to make it here and the hometown critics are hardest on their own. Witness the love-hate relationships between the fans and their sport teams; the owners and their players; politicians and electorate. Everyone has an opinion; right or wrong. But somewhere, embedded in this unique insanity is a sense of justice. Somehow, in the end, the good and the righteous find truth and redemption.
Not on the corner of 58th Street and Fifth Avenue, home of the iconic and beloved landmarked Plaza Hotel. A front page New York Times article in January declared "Dream for the Plaza Fades in a Not-So-Gilded Age." Maybe the economy, the war, the state of AIG, a besieged Governor or President merit this prominent placement - but somehow the trials and tribulations of Plaza earned this coverage. And just a moment, read the story (or the lack of story) and discover that in the Recession of 08-09, the luxury brand Plaza took a hit. Was this the only luxury property to suffer and exactly why was this a front-page breaking news story?
Is the developer, an unsympathetic real estate mogul, to blame for playing to the dreams of the overblown and insatiable real estate market? Were the condo buyers forced to pay record prices for their apartments and therefore, entitled to be insulated from the real estate markets plunge? Why isn't the story about the individuals who, with better or worse judgment, bought high and sold low.
Then there is an article in last week's NY Post "Inn Deep Trouble" - a story written about the state of the hotel, without actually speaking to the entities involved. I am one of those entities. I am a partner in CPS Events, which has a 25-year lease on the Grand Ballroom. And when articles like these run in the paper, my phone rings the next day with nervous clients calling to ask if we are going to be closing down; wondering things are do dismal that we are going out of business. After investing millions in the renovation, I tell them, we are not going anywhere for the next 23 and a half years.
We reopened the Grand Ballroom in early 2008 after investing in its restoration, a painstaking process subject to Landmark approval on every detail. And if you don't remember what the hotel was like before it closed for overhaul, I'll tell you - it was neglected and run down. I don't know how many layers of paint were peeled off the walls. When reopened, it was as though a floodgate of memories was released and we heard story after story after story of wedding, bar mitzvah, celebration and gathering.
I don't feel like a tenant, I feel like a guardian. Our space is a cultural institution that we are entrusted with nightly. Our service staff collectively has spent hundreds of years catering to guests from all walks of life. Their pride and personalities have won my heart and earned my respect. (Do we have differences, yes we do. But we all serve and answer to the same authority - the public.)
We have battled the economy - the perception that to hold an event at The Plaza was somehow wrong; the disappearance of the corporate customer (a market segment that drove about 40% of all hotel business); and the devaluation of our pricing. We have fought tooth and nail to deliver an uncharacteristically excellent culinary product for the hotel world while responding to the financial needs of our customers. We want to keep our families working and recoup the enormous investment we made.
But how does this story get told in the face of slanted front-page news condemning an entire building by judging the actions of one segment. Our 30,000 sq ft venture is a link in the chain of historic events that have made this corner a touchstone for all New Yorkers. Recessions, depression, world wars...this landmark lives on and embraces its people. As the evils of the current crisis are catalogued, with twisted financial schemes of men and institutions, let's leave The Plaza Hotel off the front page and look at the glamour, goodness and graciousness it embodies.
Tonight was a legendary night at the Plaza. Robert Pattinson's new movie, Remember Me, premiered across the street at the Paris Theatre and we hosted the post screening reception in our Ballroom. We worked hard to close this deal. (One caveat - 4 tickets for me to bring my son, his friend and my co-worker/co-vampire fan to the movie.) It was a very exciting evening, a quintessential New York moment - screaming fans waiting out in the cold for hours, a heart-throb movie star; a romantic story with a searing finale.
Robert Pattinson can do for us what the media cannot or will not. For starters, he reminds everyone that we are here - the throngs outside the hotel send a clear message - this hotel is open and active! He adds his name to the scores of movie stars who have been part of the Hotel's storied 100 year past including Marilyn Monroe, Bridgit Bardot, Michael Douglas, Matthew Broderick, John Travolta, Hugh Jackman, The Beatles, Dudley Moore, Liza Minelli, Cary Grant, Robert Redford and countless others.
And as if Pattinson doesn't have enough firepower on his own, tomorrow night, we are hosting HELP USA, an organization providing programs for families in crisis from domestic violence, homelessness and HIV/AIDS. Their guest of honor will be the distinguished General Petraeus. Let him bring the troops to rescue this lady under siege.



FOLLOW HUFFPOST