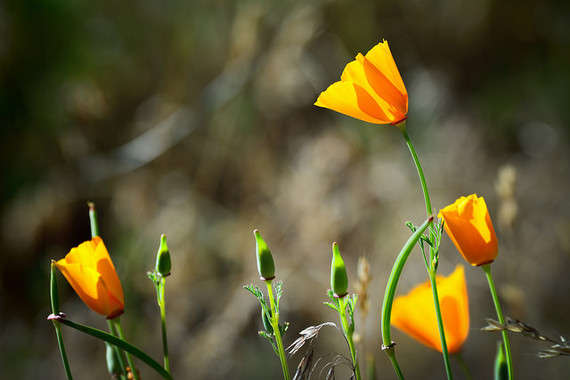 Photo by PS Lee, Creative Commons, via Flickr.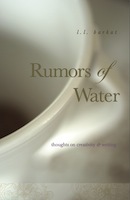 When our women go crazy, says Julia's poem, they keep asking... how will we eat? Who will cook? Will there be enough? The refrigerators of these crazy women are always immaculate and full, just as when these women are sane.

Who are these women? I am not like them. Sane or crazy, my refrigerator is always doing science experiments that involve organic vegetables trying to go back to their roots. Some of these vegetables even sprout roots before they become primordial soup fit for the compost pile.

I am not like these women. Or maybe I am. How will I write? Who will cook up fresh ideas? Will there be enough? I try to stack the day in my direction, make it immaculate and full.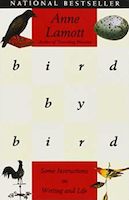 My father was a writer, as were most of the men with whom he hung out. They were not the quietest people on earth, but they were mostly very masculine and kind. Usually in the afternoons, when that day's work was done, they hung out at the no name bar in Sausalito, but sometimes they came to our house for drinks and ended up staying for supper.

I loved them, but every so often one of them would pass out at the dinner table. I was an anxious child to begin with, and I found this unnerving.
When I (Ann) left my first job, newly married, my husband encouraged me to figure out what I wanted to do. I filled out interest inventories and filled up journals. Eventually, I realized I wanted to be a writer.

A local freelancer told me corporate work was the way to go, to make money as a writer. I told her I wasn't sure I could write in a corporate style. 'Of course you can!' she said. 'You just need...what's the word?

Oh, I know, it's moxie! You just go into meeting with moxie. They won't know you've never written this way...
Jealousy is a map. Each of our jealousy maps differs. Each of us will probably be surprised by some of the things we discover on our own. I, for example, have never been eaten alive with resentment over the success of women novelists.

But I took an unhealthy interest in the fortunes and misfortunes of women playwrights. I was their harshest critic, until I wrote my first play.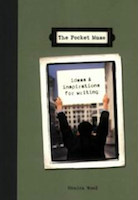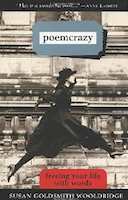 When I saw my son, Daniel, shaking our new lilac bush the spring he was three, I managed to keep myself from shrieking, 'Stop it, you're going to kill the bush!'

Instead I asked him what he was doing. 'I'm stirring the sky, Mama,' he told me. I asked only that he stir it gently. How can you tell a child to stop stirring the sky?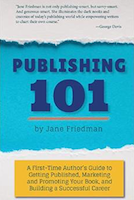 As the former publisher of Writer's Digest, I've likely read more annals of writing advice than anyone else on the planet. I'm intimate with every cliché writers hear about how to succeed or fail.

And experience has shown me that prescriptive, step-by-step advice sometimes offers a comfortable illusion: that you can reach success systematically or by formula. Such advice, especially when simplified, bulleted, and listed, pushes aside the complexity, difficulty and dilemma of what it means to undertake a writing life.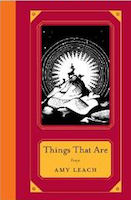 Usually all we have to do when we go a-conquering is build a boat, find a benefactress, recruit a ribald crew, and wear radiant glinting helmets. With these four steps my kind has conquered faraway lands, and seas and moons and molecules.

However, even after thousands of years, we have had no luck in conquering Tomorrow. Over and over again, we have set sail in pursuit of Tomorrow only to discover Tomorrow's antecedents. It is a recurring disappointment, like never leaving Spain.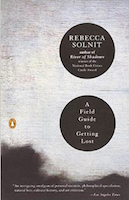 And only as I sit down to write this do I realize that I too have erased the past. I always knew that my middle name was an anglicized version of a great-grandmother's name, but I dropped it in my teens, not liking its sound and feeling that a middle name was unnecessary given how few people have my last name.

Only now have I realized which great-grandmother that name belonged to, only writing this story do I know the name of that unknown woman and that it is also mine, or is now the blank space between my names.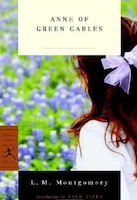 Oh, there are a lot more cherry trees all in bloom! This Island is the bloomiest place. I just love it already, and I'm so glad I'm going to live here. I've always heard that Prince Edward Island was the prettiest place in the world, and I used to imagine living here, but I never really expected I would.

It's delightful when your imaginations come true, isn't it? But those red roads are so funny. When we got into the train in Charlottetown and the red roads began to flash past I asked Mrs. Spencer what made them red and she said she didn't know and for pity's sake not to ask her any more questions.

She said I must have asked her a thousand already. I suppose I had, too, but how are you going to find out about things if you don't ask questions? And what does make the roads red?
SUBSCRIBE AND FOLLOW
Get top stories and blog posts emailed to me each day. Newsletters may offer personalized content or advertisements.
Learn more