We all crave that sweet serendipity of being in the right place at the right time: When the Northern Lights are most likely to dance; when that sleepy scruff-bucket town transforms for its once-a-year fabulous fiesta; or when a mass mob of whales gathers at the nearby reef. That's why our book, The Best Place to be Today, exists -- to help zoom in on precise dates or periods to ensure the very best experiences, be they wildlife migrations, active escapades, raucous festivals or cultural showstoppers. Each month we'll pick two of these timely experiences right from the book and share them here.
If you want to find out the best place to be on any day of the year - today, tomorrow, your birthday or wedding anniversary - check out our interactive calendar.
This month, we're taking you to India to celebrate the iconic Holi festival, and Sweden to celebrate a slightly lesser-known holiday.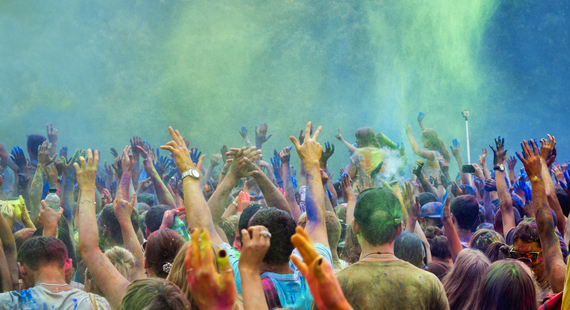 Throw a paint party on Holi
Why now
It's Holi, India's rainbow-fest
Dates
Three days around March full moon
(6 March 2015, 23 March 2016, 13 March 2017, 2 March 2018)
The most boisterous of Hindu festivals, Holi waves goodbye to winter and welcomes in spring in a rainbow of colors. In India it's predominantly celebrated in the north of the country, and is known as the Festival of Colours for the raucous events on Holi's final day, when children and adults take to the streets throwing colorful gulal (powder) over each other. Dyed water is shot from syringes, thrown from buckets and poured into balloons, which are then tossed at people. It's sanctioned anarchy and, as a visitor, you'll be a particular target -- expect to end up looking like gulab jamun (a red, sticky Indian sweet).
Though it runs for three days, Holi is mostly condensed into this final mad day. The night before, huge bonfires are lit at major crossroads in towns and cities and egies of the demon Holika are burned to symbolize the triumph of good over evil.
Holi's origins are little known but references to it have dated back to around the 3rd century BC. There are many places to witness huge Holi celebrations. In Udaipur, the royal family hosts an elaborate function at the City Palace, while the Uttar Pradesh towns of Mathura, Nandgaon, Vrindavan and Barsana are linked with the birth and childhood of Krishna, giving them special Holi significance. --www.holifestival.org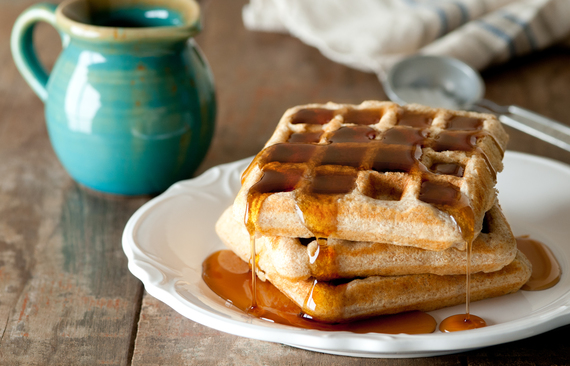 Why now
Celebrate (and scoff) on Waffle Day!
Sweden in March: the south is just about warming up for spring, the north is still icy (albeit with ace aurora and more daylight). But the improving weather is not the reason to visit today. It's because this is Våffeldag - Waffle Day. Yes - a day celebrating the waffle.
It sounds like a scheme cooked up by a big-brand batter-magnate, hoping to make more dough. But the real root of it is far more unlikely. On 25 March it's the Feast of the Annunciation, when the Angel Gabriel told Mary she was pregnant with Jesus; in Swedish 'Or Lady' (Vår Fru) sounds a bit like Vå𐀀fflor - waffle. A linguistic mix up that's turned a holy day into a hotcake one. There's nothing for it: you must worship the waffle. --www.visitsweden.com
SUBSCRIBE TO & FOLLOW LIFESTYLE
HuffPost Lifestyle is a daily newsletter that will make you happier and healthier — one email at a time. Learn more