As official talks for an Arms Trade Treaty starts on July 12th at the United nations HQ in New York, my colleague Deepayan Basu Ray makes the case of why we need a robust deal to stop arms getting into the hands of human rights abusers and warmongers.
Bulletproof Arms Trade Treaty Needed to Stop Abuses
For too long, a largely unregulated arms trade has thrived on non-transparency and legal loopholes. This has created situations where corruption, impunity, diversion/theft, and unaccountability are able to run rife in many parts of the world.
Oxfam works with communities where armed violence has devastated the lives of civilians. In places like Somalia, the widespread and easy availability of weapons and ammunition has enabled all parties to the conflict to perpetrate with impunity gross human rights abuses.
The time has come for states to deliver on the promises made at the UN General Assembly to create a robust and comprehensive Arms Trade Treaty to put a stop the human suffering caused by irresponsible arms transfers. UN Member States are convening at UN Headquarters in New York for two weeks (12-23 July) to begin negotiations at the Preparatory Committee for an Arms Trade Treaty.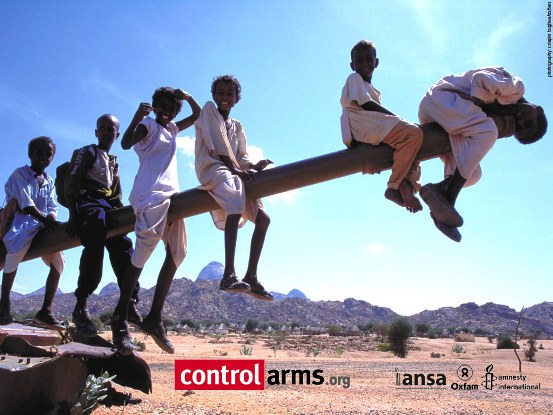 A strong, robust, and legally binding Arms Trade Treaty must have the capacity to prevent transfers where there is substantial risk of violations of international humanitarian law or international human rights law. The ATT must also acknowledge the impact on socio-economic development.
A large body of research and evidence continues to warn us that an unregulated arms trade is helping to perpetuate corruption, unaccountable and/or non-transparent spending, fueling and exacerbating armed conflict, and undermining peace-building efforts. Around Africa and Latin America, corrupt arms deals have prevented billions of dollars from potentially being invested in life-saving health-care infrastructure, social protection programs, or livelihoods schemes.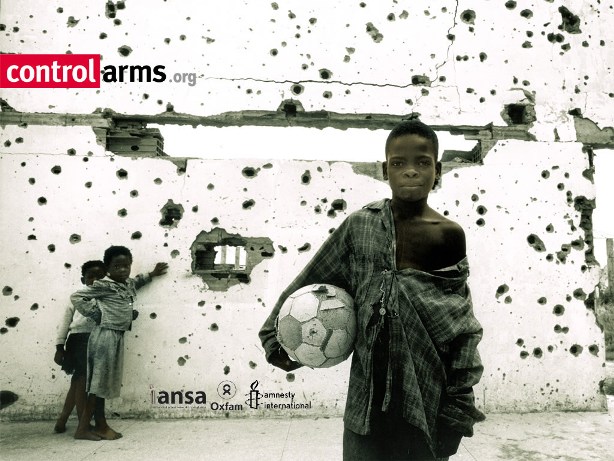 As representatives from all governments convene at the UN headquarters over the next two weeks, they must recognize that their negotiations will have a profound impact on the lives of millions of vulnerable people held hostage by armed violence. I will be there with tens of civil society colleagues from around the world to hold diplomats to account and express the demand from citizens and survivors of armed violence around the world:
"It's time to protect lives -- we need a "bulletproof" arms trade treaty NOW!"

Find out more about Oxfam's work on Control Arms or during the next two weeks on the Control Arms site