Mobile water tanks, first aid, boats and local volunteers have been put on high alert by Oxfam as the worst floods in living memory surge south.
Local organisations supported by Oxfam in Sindh are mobilised and on standby in response to reports of rivers in the province bursting their banks.
In Jamshoro, west of Hyderabad, on the bank of Indus River and the gateway to the Indus Valley, a group of 60 fishermen are prepared with 120 boats, trained in first aid and rescue with an established early warning system, ready to evacuate people from four districts.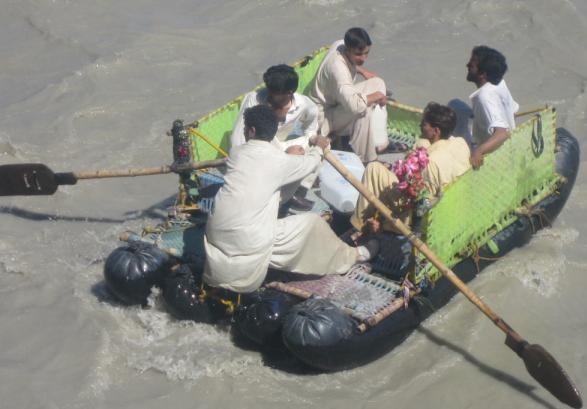 Pakistanis in the Swat Valley using beds made of iron rods and nylon rope along with tubes from tractor trolley cut in half and inflated to make it work as a raft. Each raft can carry 4 to 5 individuals. Credit: Tariq Malik
Oxfam has bladder tanks ready in threatened areas so families have access to clean drinking water without delay. Close to 1,600 people are reported to have been killed in the disaster and 4 million affected. Local authorities estimate that an additional 700,000 could be affected by the looming floods in Sindh.
Oxfam's Country Director Neva Khan said:
"People are incredibly scared and fearful for their homes, fields, animals and their lives. But despite the imminent threat, local people are coming together and preparing as much as they possibly can for the devastation that is coming their way. Oxfam is supporting local groups to gear up and get ready with first aid, clean water, and evacuation teams."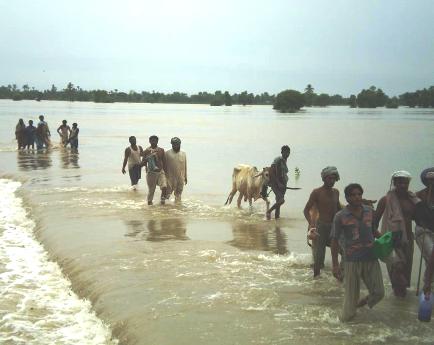 Credit: Tariq Malik

In Dadu, north of Karachi, Oxfam will be distributing hygiene kits -- made up of buckets, water purification tablets and soap -- to more than 1,000 people Saturday.
In the areas already badly affected in Khyber Paktankhwa (formerly NWFP) and Punjab Province, Oxfam is today (Friday) providing 4,200 people with hygiene kits and kitchen sets, as well as continuing to truck clean drinking water to 39,200 people per day.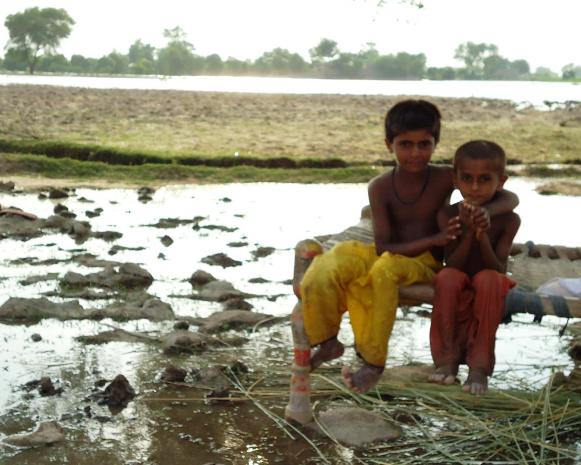 Children out in the open in Rajanpur, Punjab. Credit: Tariq Malik
So far the agency has reached more than 100,000 people with clean water and helped local groups evacuate 80,000 stranded people.
To learn more about Oxfam's response go HERE
To donate to Oxfam America please go HERE

Follow Louis Belanger on Twitter: www.twitter.com/louis_press