I am absolutely positive that your hair is your most important fashion accessory. It gives much more information about you than your passport does. It says more about your personal style and lifestyle than any clothing or jewelry you might wear. It can even give hints about your political beliefs.
As I wrote a few blogs ago, I think that almost every woman in America uses hairspray to some degree. Some women use it to add a pinch of body or hold down fly-away hairs. Others use it to the extreme to freeze their hair in place. This usually denotes an extremely rigid and conservative personality. Did you ever notice how many women from Texas look perfect even in excessive heat and humidity? Isn't it odd that the often right-leaning land of George Bush sells more hair spray than any other state in the USA? This correlation can hardly be a coincidence.
Extremely sprayed hair can also denote gravitas and authority. When Katie Couric first took her new position as network news anchor at CBS, I noticed that her hair style went from modern and soft to a never-moving helmet head. This frozen look took away her fresh appeal, something that must have been immediately obvious to her new bosses. I am sure they cut the use of hair spray in half within her first couple of months on the job. America wanted the old Katie back. They missed her free-spirited personality. Katie is now back with a haircut that would work equally well as a VJ on VH1 or as a network news anchor.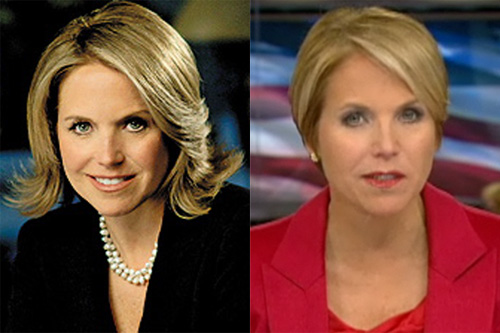 SUBSCRIBE TO & FOLLOW LIFESTYLE
HuffPost Lifestyle is a daily newsletter that will make you happier and healthier — one email at a time. Learn more