Weeklings!: My Gay Superpowers (VIDEO)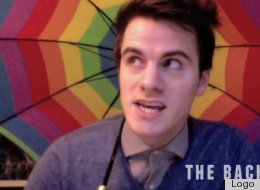 Where are our gay superhero movies? Where?
Iron Man 3 is already gaining good buzz ahead of its May 3 release, and it got me thinking: Where are the gay superheroes? Surely we have more to be heroic about than the average crusader. In this edition of Weeklings!, I discuss "gay superpowers" that I'd love a gay superhero to have. And get this: Some of them pertain to all of us -- and to you too, Gwyneth Paltrow.
WATCH:
You can find previous Weeklings! episodes here.
Follow Louis Virtel on Twitter: www.twitter.com/louisvirtel