Cooking at home has never been more appealing--everyone knows cooking at home is healthier, less expensive, and infinitely more satisfying than eating out or takeout. But have you tried selecting a recipe online lately? Or felt guilty throwing away a rotting bunch of parsley after using only a couple sprigs?
Within the past year, several companies have decided to tackle the growing segment of the population that wants to cook at home, but needs a little help selecting a recipe and delivering pre-portion-sized groceries. I sampled four and scored them on price, taste, ease, eco-friendliness, nutrition, and vegan-/gluten-free/vegetarian-friendliness.
Which is my favorite? Read on for the winner!
BLUE APRON: A+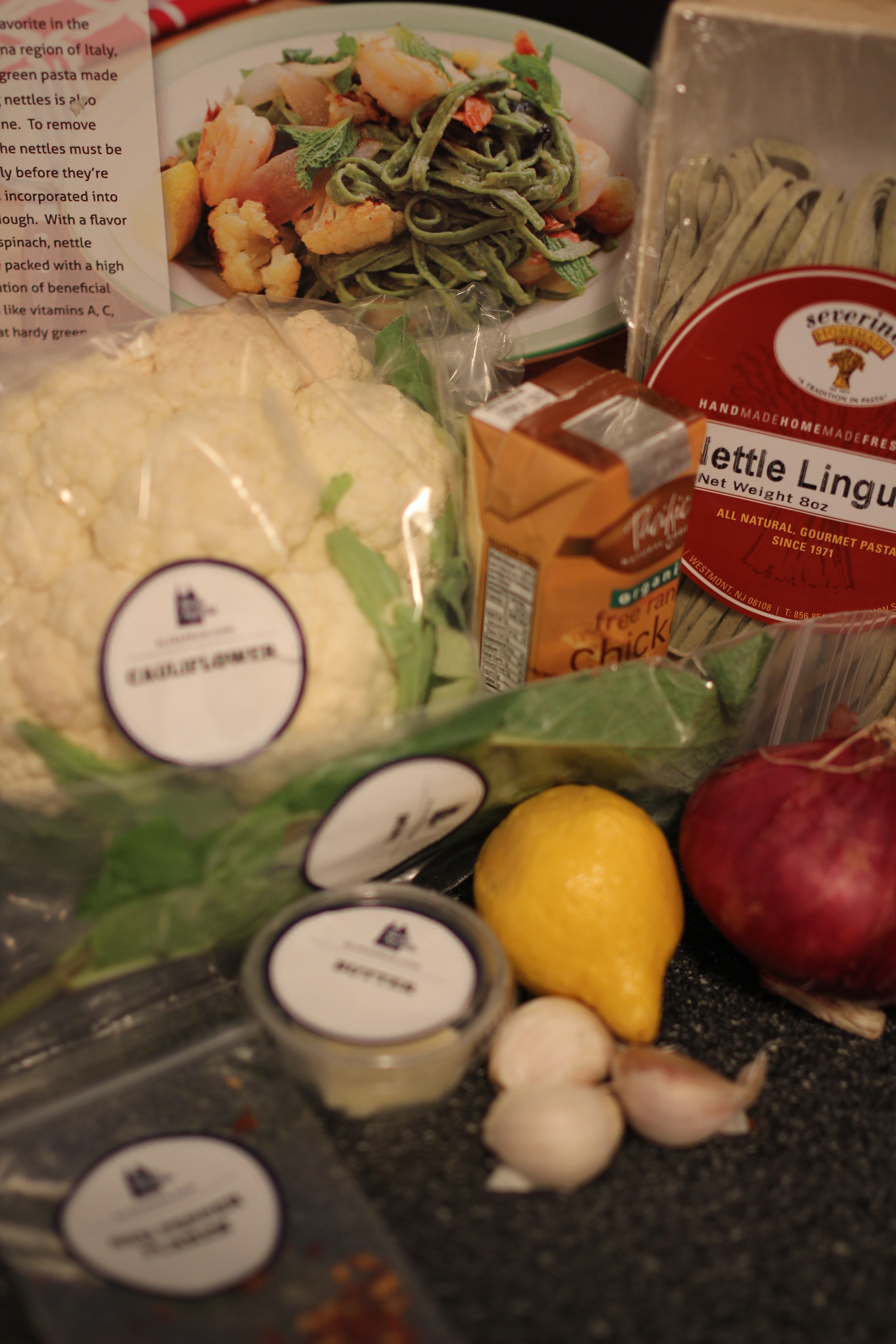 Cost per plate:
$9.99 per person, per meal; 6 meals per week minimum
Membership:
Free with no ongoing commitment. Subscriptions can be placed on hold for vacation or cancelled at any time before the weekly cutoff time.
Delivery zone:
Eastern half of the US (CT, DC, DE, IL, IN, KY, MA, ME, MD, NH, NY, OH, PA, TN, VA, WV; and parts of AL, AR, GA, IA, MI, MO, MS, NC, SC, WI) with plans for expansion nationwide
Shelf Life:
Meals are designed to stay fresh for a week, but it is recommended to cook fish and seafood first to make sure they remain at peak freshness.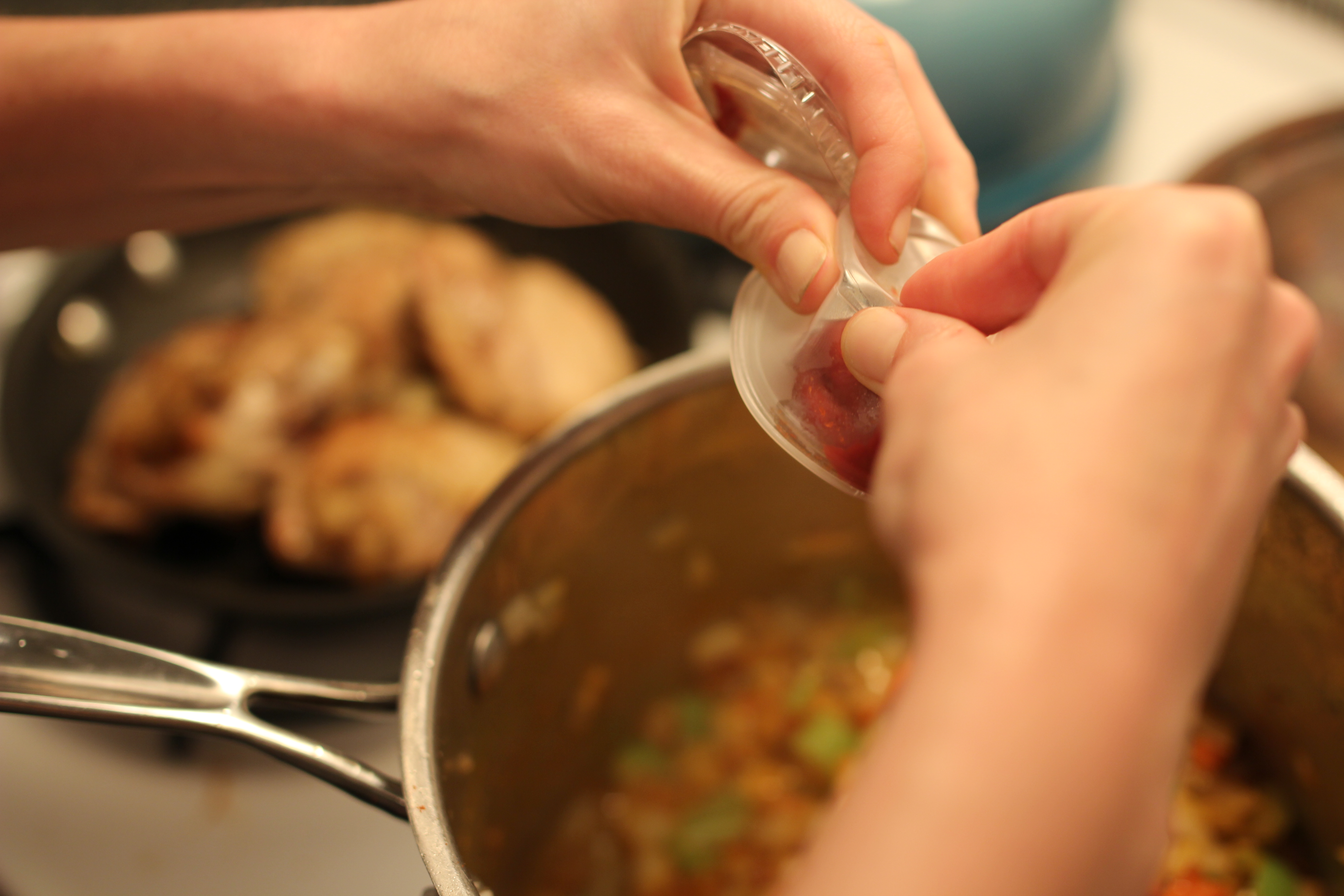 Selection process:
Select the type of plan (vegetarian or one with poultry, meat or fish) and the number of people. Delivery is the same time each week (depending upon location, choice of delivery days ranges from two to six; special evening delivery windows available in parts of New York and New Jersey) and comes with the ingredients to produce three meals.
Recipe:
Meals change weekly. You can select between menus but only three options are given for each plan so no option to select specific recipes. Recipes are created in house by their test kitchen team, led by one of the founders, Matthew Wadiak.
Ingredients:
Not technically organic, but sourced as much as possible from local suppliers with sustainable practices with specialty organic ingredients featured periodically.
What You'll Need:
Pantry staples like olive oil, salt, pepper, and kitchen tools like a large pot, baking sheet, large pan, colander, vegetable peeler, knife, spoon or tongs.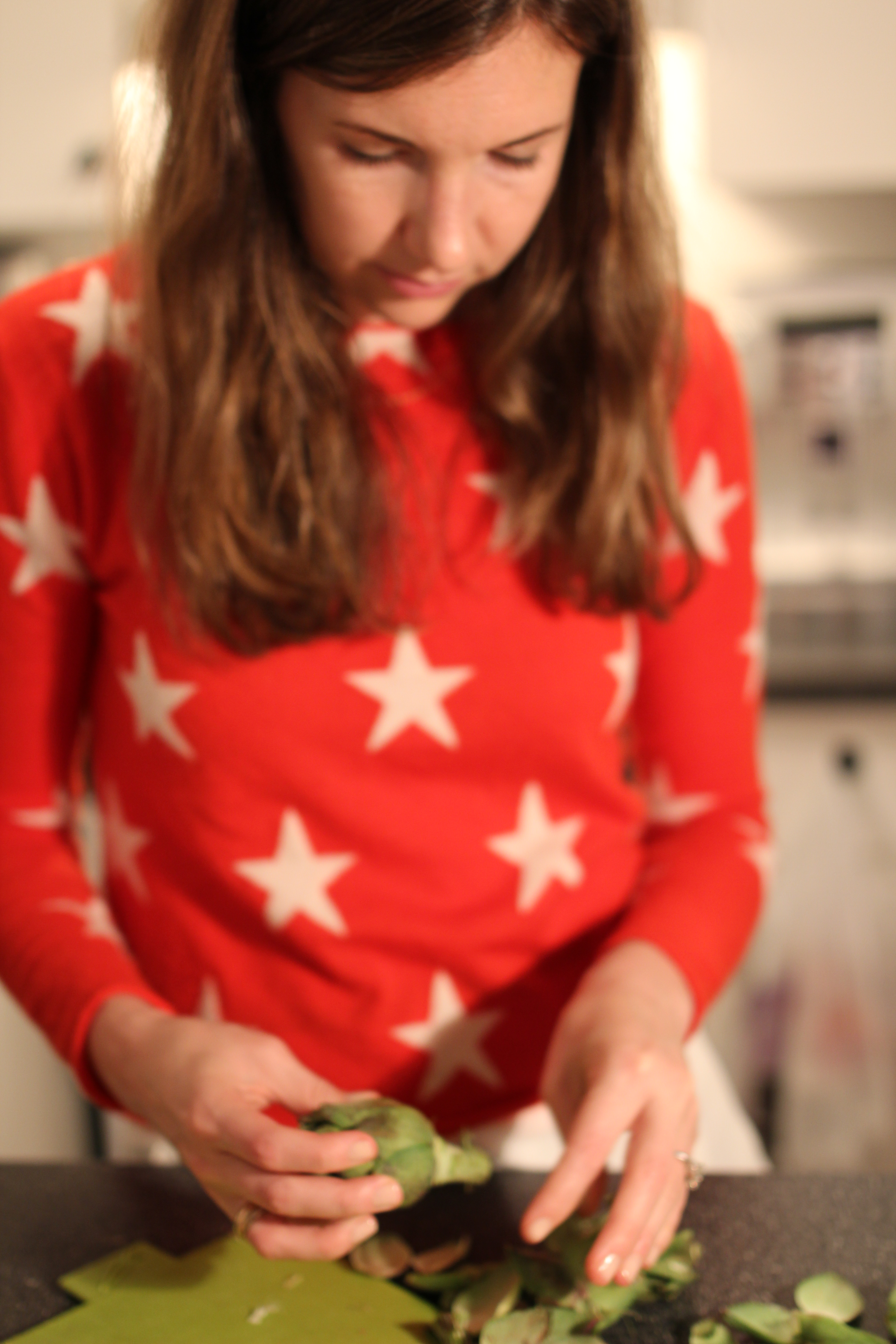 Process:
Each meal is supposed to take 35 minutes or less to prepare. The instructions to prepare the artichokes were difficult to follow. It is difficult to determine when the chicken is done.
Meals Tried:
• Arroz con Pollo: B. The arroz con pollo was relatively bland, and I found it difficult to determine when the chicken was cooked.
• Flat Iron Steaks with Artichoke-Potato Hash, Purple Asparagus & Caramelized Shallots: A-. Only one shallot was needed in the Flat Iron Steaks.
• Nettle Pasta with Shrimp & Roasted Cauliflower: B+. The nettle linguine was substituted by regular pasta.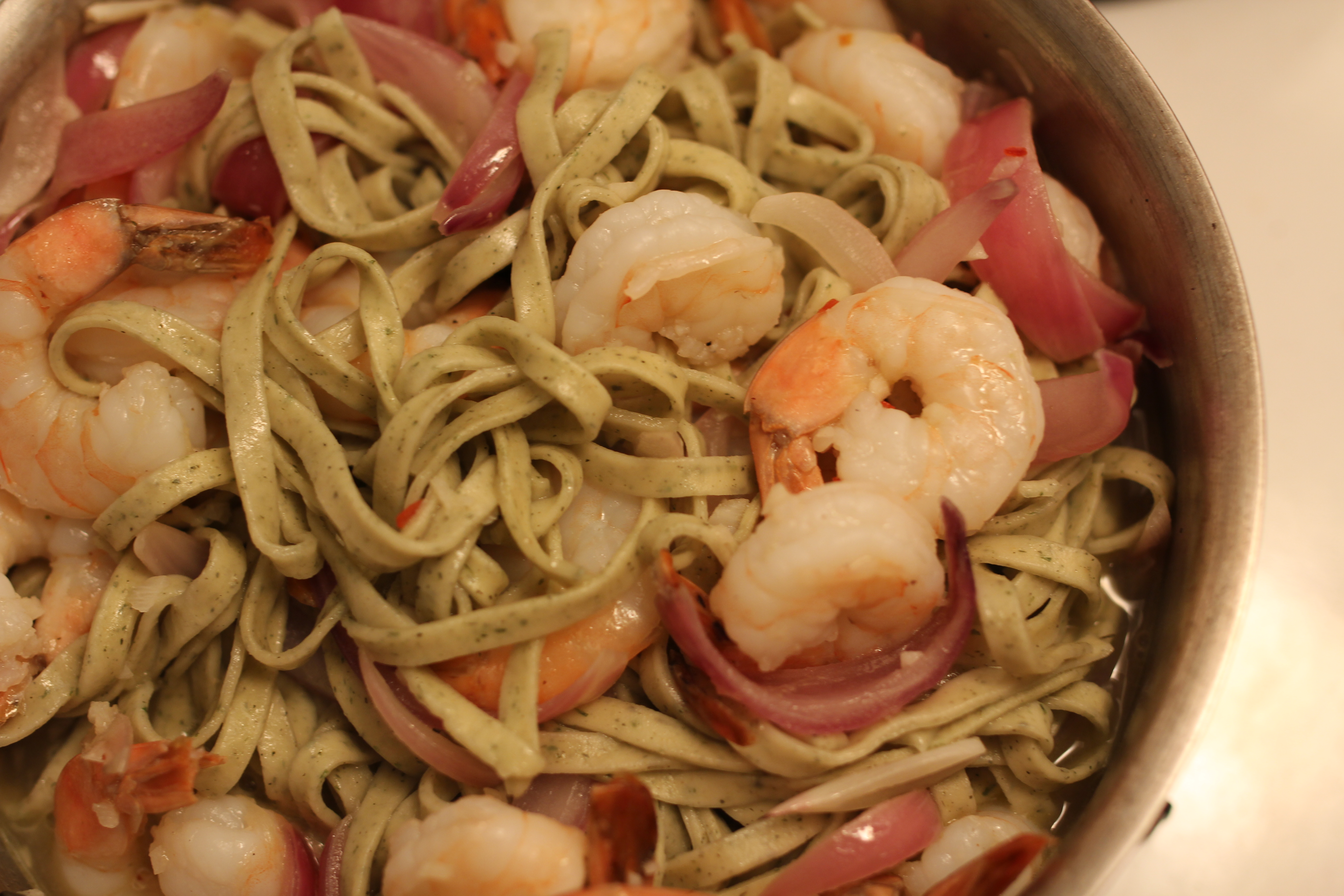 Health:
Calories per serving range from 500 to 700 calories; the meals I tried ranged from 540 to 625. Vegetarian meals available and they plan to add future plans.
Sustainability:
The ingredients come in a large box with icepacks, biodegradable insulated lines, and recyclable bubbles.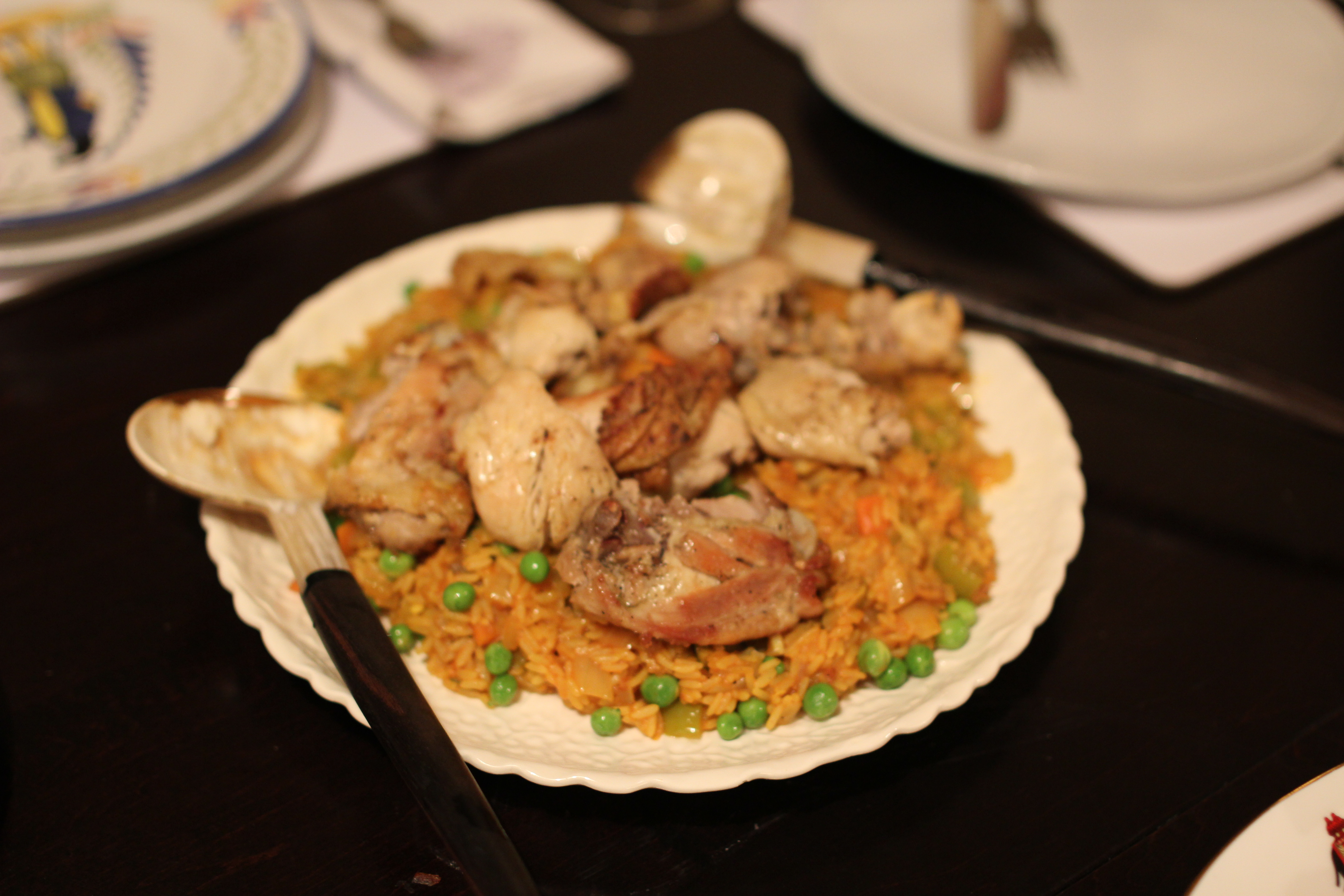 Fun fact:
In France, young chefs wear a Blue Apron while they master the art of cooking and in America, chefs such as Julia Child and Thomas Keller adopted the Blue Apron to symbolize the importance of lifelong learning. The company is named Blue Apron because amateur and expert chefs alike can always learn something new.
Founders:
Chief Executive Officer Matt Salzberg, a former venture capital investor; Chief Technology Officer Ilia Paps, a former director and technical architect at Optaros; and Chief Product Officer and Executive Chef Matthew Wadiak, founder of Cooks' Venture.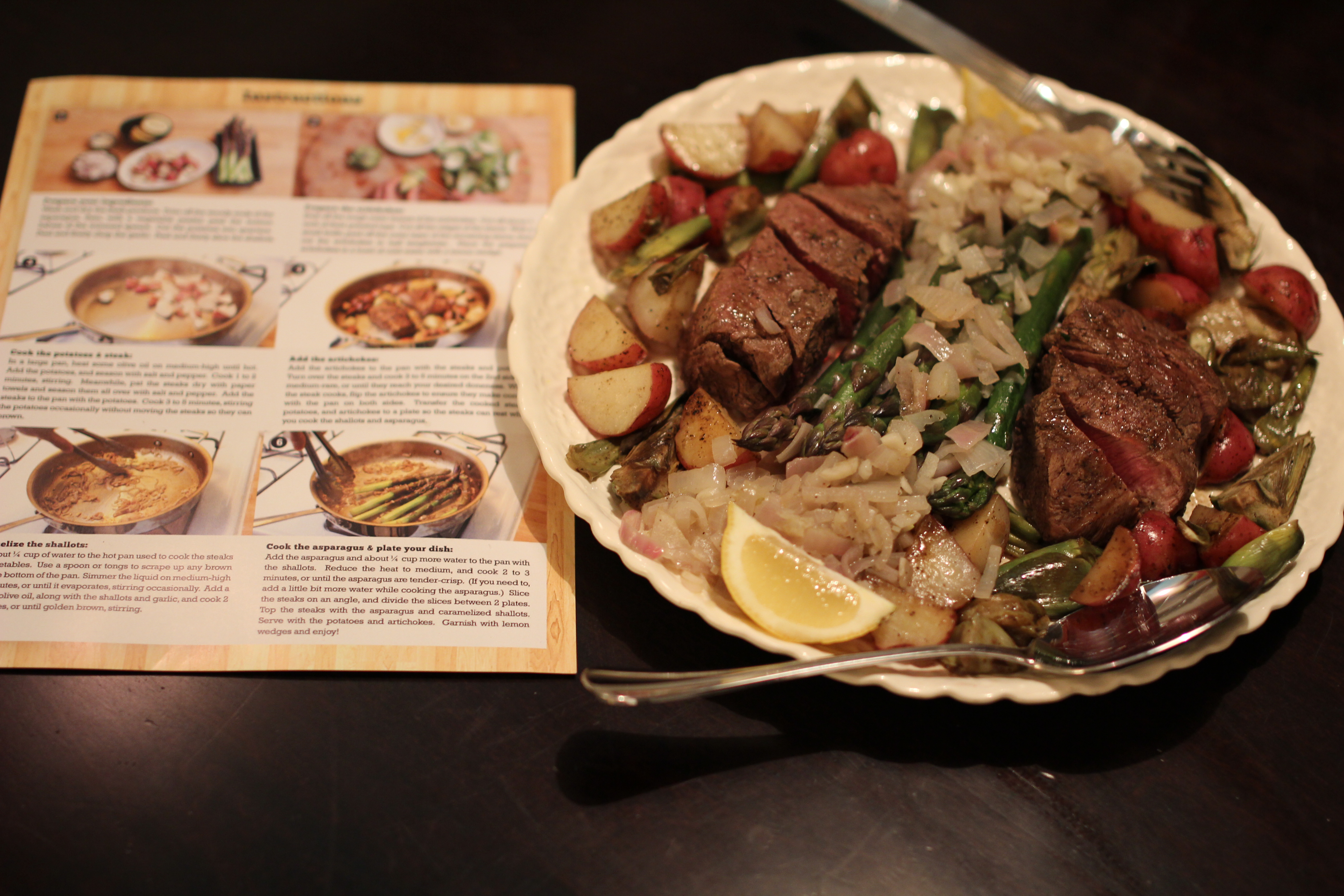 Overall:
The recipe cards are relatively easy to follow and I liked two of the three recipes.
Would I recommend this to a beginning home cook short on time? Wholeheartedly. These recipes tied with HelloFresh as tasting the best and cost about $1.50 less per plate.
Want to see the other companies I compared? Read on for Hello Fresh, Plated, and GrubKit.