I'm planning my trip to Coachella Music Festival right now -- and my dressing room could be a trailer from 1970's Woodstock. The floor is strewn with paisley prints, tasseled-scarves, Aztec-inspired woven clutches and wide-brim hats: Talitha Getty eat your heart out! So here are the items I've decided to pack -- check out some of spring's hottest new names and trends...
A bright coral 'Dickey' blazer and chambray shirtdress from Veronica Beard. A new fave of Gwyneth Paltrow, this New York-based design-duo strike a tricky balance between flawless tailoring and a laid-back, effortless silhouette.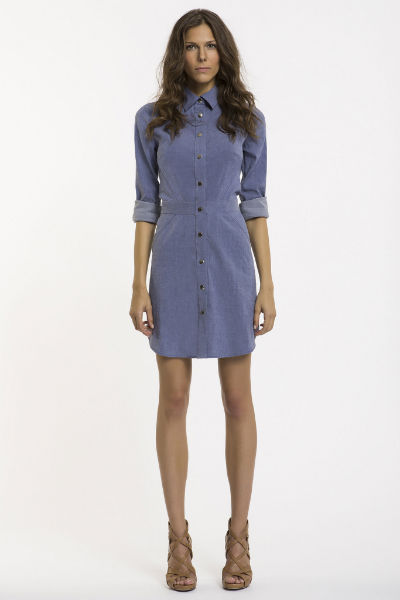 A marble print top and white textured high-waisted shorts from Whitney Eve.
Inspired by natural stones and how they look when sliced open, Whitney created bespoke marbled patterns for her new collection, which look dreamy.
A tie-dye denim shirt and distressed denim crop top from Guess' new Spring line. A little-bit of Marilyn, and a little bit of tropical beach mixed up together.
Guess tie-dye denim shirt:
Stella&Dot Ikat 'Getaway' bag and matching red Ikat jewelry roll. Known mainly for their jewelry, Stella&Dot has expanded into accessories and this travel set is adorable.
An acid yellow 'Saffiano City' tote by Coach -- such a fab color for the sunshine and it somehow complements all the zingy patterns in the rest of my suitcase.
Coach 'Saffiano City' tote: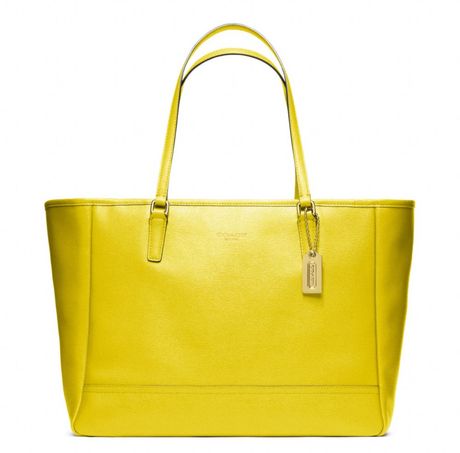 A neon Navajo-inspired printed clutch from Atelier Maison Scotch, the texture is rattan and it's as boho as boho gets, I love it.
A paisley silk 'Talasi' scarf with tassels, from local label Johnny Was. Check out their chic embellished friendship bracelets too.
Johnny Was 'Talasi' scarf: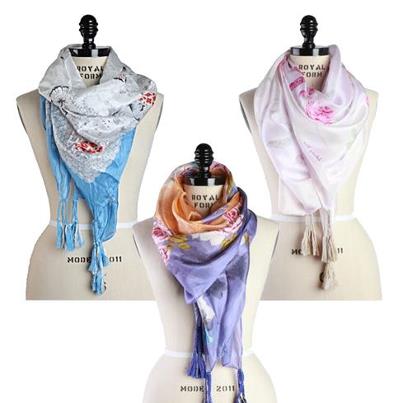 And for when the sun sets and the desert gets chilly, a cashmere waterfall-front cardigan by Quinn. Keep your eye on these guys, their knits are edgy but cosy -- I predict they'll be huge.
Tucker has been designing summer essentials for many seasons, and I just picked up a 'Dusky Music Notes' print jumpsuit in dusky pink and soft lilac. Dying to wear that with some cork wedges and gigantic brown shades.
As for swimwear, I just found a totally awesome new label, Beach Riot, which makes a very modern graphic-print bikini named 'McQueen.' The top is burlesque-inspired, with corset-like cups. Shoshanna is a favorite too: check out the label's navy and orange 'Casco Bay' twist bandeau and loop brief two-piece. Strapless on top and low-cut on the bottom, it's a very old school shape and perfect with a deep tan -- get me to a spray booth stat!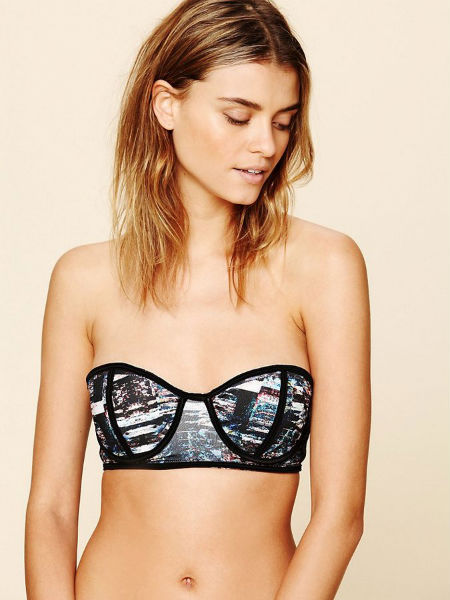 Oops and I nearly forgot shoes... Look no further than Cynthia Vincent's Grier embroidered tan cowboy boot for your Festival staple. They can dance all night, survive the mud and still look irresistibly cool.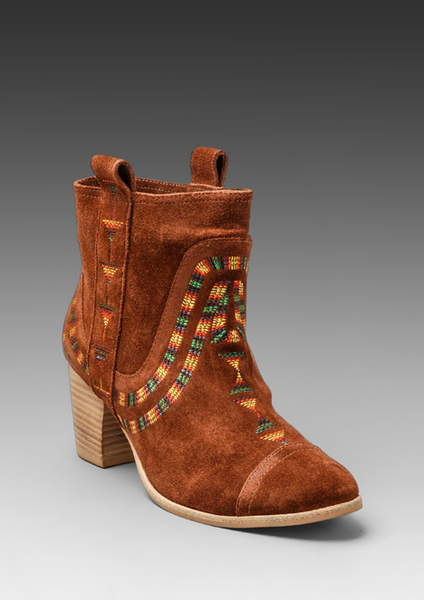 FOLLOW HUFFPOST