THE BLOG
What You Need to Throw a Party (Some of Lulu's Favorite Things)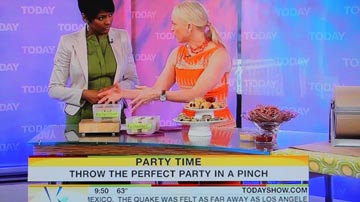 During my recent Today Show segment on how to throw a Party in a Pinch, I shared some of my all-time favorite entertaining essentials. But 5-minutes isn't quite enough time to give all the details and I've been bombarded with calls and emails from people who want to know where I buy all of my favorite things. So, here's my list of everything you need in your party-ready pantry.
First, forget fancy invites. You can send totally original, personalized online invites through places like Cocodot. So much easier when you're trying to throw something together last minute. Who has time to wait for the mail?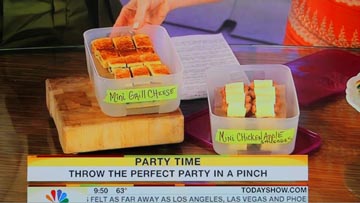 I always keep some sturdy, freezer-friendly Tupperware on hand so you can prepare dishes ahead of time and keep them in the freezer. I make my Asiago and Spinach Grilled Cheese sandwiches (with truffle oil...yum!) and keep them in the freezer for up to a month. They are delicious and no one knows they came out of the freezer.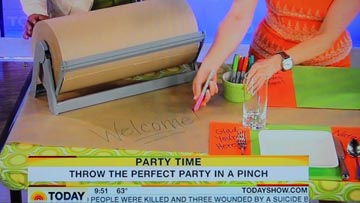 I love brown kraft paper for just about everything. You can lay it out as a runner or tablecloth and write on it with colorful sharpies to show a menu, welcome message, or even as a name card. Colored construction paper can work as place mats. It's all totally chic and easy to personalize. A good party is all about showing and sharing your personal style.
Make sure your house smells good before guests arrive. I always light a few divine smelling candles and scatter them around--from the entry to the bathroom. Jo Malone makes my ultimate favorites and they come in small sizes for small spaces.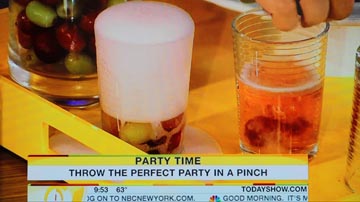 I like to serve drinks (see a few of my go-to's below) in non-wine glasses. You can get cheap but pretty juice glasses at places like Crate and Barrel and CB2. It's totally Parisian to serve wine in juice glasses and you'll have fewer spills to clean up, too.
Cocktail napkins are another must. Nothing says pulled-together like handing your guests a cocktail with a chic napkin (Sferra has gorgeous ones and you can monogram them!) and a drink right when they walk in the door.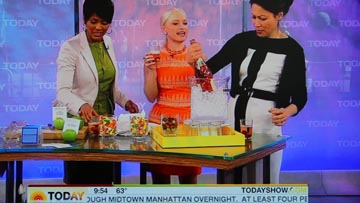 For drinks, I always do a rose champagne, like the classic from Domaine Carneros, (great with frozen grapes dropped in the glass for style and to keep it chilled).
I also always have a retro mixed drink, like a Side Car (with cognac - I like Remy Martin VSOP, Cointreau and lemon juice). Be sure to use fresh lemon juice and use a martini glass with sugar around the rim for an extra chic touch.
Voila. Let the party begin!