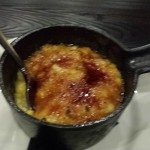 History counts. Mattei's Tavern, one of the oldest rustic wood structures in California, gets high marks for establishing a new beginning, just as popular, if not more than its roots.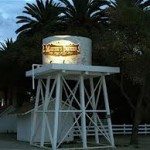 When the restaurant opened last July the Wilson's faced a very big challenge. Some even said the new Mattei's could never or would ever live up to the old Mattei's in terms of food selection, service and atmosphere. Having reverence for the past was the Wilson's stealth vision. Both Emily and Robbie agree. "This is all about paying homage to this property and to one of the greatest valleys in the world."
Claiming Rights to Felix Mattei's Gold
Patrons can be assured, the location is the same, the sound of wind rustling through the wisteria vines, the large leather couches, Essex Green walls, the original fireplace welcomes guests in a dining alcove... and if these walls could talk... surveyors in 1886 would be splitting hairs over the vast untouched and uninhabited surrounds.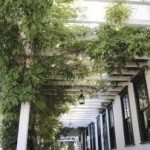 The Menu Then and Now
Of course back then they didn't have open-fired Pizza's but today Mattei's new kitchen can boast much more. We dined in a very special spot where we could absorb the incredible creative forces at work. The aroma's are the same. You can smell the oak-burning barbecue grill and watch as the chef's assistants slice up unimaginable sized steaks, bone-in-rib-eyes, all for the not so weary travelers who expend less on fuel for their hybrid designed cars and save more room for their stomachs.
FOLLOW HUFFPOST