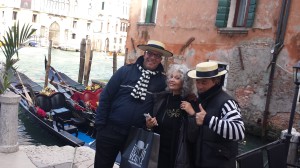 By Nancy and James Chuda founders of LuxEcoLiving and Healthy Child Healthy World

Italy Living Life to the Fullest

"I can't stop dreaming about Italy. Everything from the pleasure of the food, the ambiance of the hotel, the warmth of the staff, the incredible service. I want to live in a hotel and if I had to pick ..... this would be the one!"
Hotel Principe Di Savoia
Swim Luxury

Dine with Beauty

LuxEcoLiving's Best Hotels in the World

If there is another definition for luxury this hotel deserves it. Breathtaking from every view. It's a 1927 neoclassical landmark near La Scala. You desire something better? No. Not in Milan. This

Dorchester Collection

hotel lives up to its name. History abounds. Furnishings are exquisite; interiors blend turn-of-the-­nineteenth-century Milan with contemporary pieces. Rooms are done in Venetian, Florentine, or neoclassical style and evidence plenty of marble, gold, and damask. Our suite was majestic!