The Presidential campaigns' and political parties' press releases have never been completely devoid of snark -- one would think that missives sent to professional political journalists wouldn't talk down to them, but both sides occasionally lapse into the kinds of spin and transparent manipulation usually reserved for the least-knowledgeable strata of the electorate.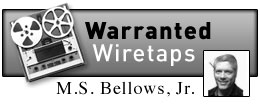 Today, though, the Republican National Committee -- which is an increasingly important McCain campaign proxy because it, not the McCain campaign, has most of the Republicans' money -- issued a press release that veers so far into "snark attack" territory, and so far from even the pretense of presenting "information" worthy of consideration, that it may qualify as Drudgiest Press Release of the Year. It's headlined:
OBAMA'S AFGHANISTAN TRAVEL GUIDE:

A Few Travel Tips Obama Should Keep In Mind As He Arrives In Afghanistan
A few things about this press release are worth noting, in addition to its tone. First, the RNC's attack pieces always are labeled "Research Briefings," which apparently is intended to convey that they are objective but which in reality comes close to admitting openly that they are vehicles for conveying negative "oppo research." (The DNC is a little more suave, calling its releases "Democratic News" without pretending to be completely objective.)
Second, the GOP's website has been running a counter that monitors how long it has been since Obama visited Iraq (922 days, 10 hours, 31 minutes, 26 seconds as of this posting). The GOP even provides visitors with a widget so they can place the counter on their own blogs. But now that Obama's visiting both Iraq and Afghanistan, the RNC's trying to spin his trip against him. Yesterday morning, McCain's Communications Director told Fox News (and the campaign dutifully distributed to the nation's press):
"Let's drop the pretense that this is a fact-finding trip and call it what it is: the first of its kind campaign rally overseas." -- Jill Hazelbaker
In other words Obama is damned if he does and damned if he doesn't -- a fairly ham-fisted version of politics as usual.
Third, in Tip #2 the RNC chastises Obama for understanding that Arabic translators are needed in Afghanistan. If they were seriously stating their understanding about the military situation in that country instead of just smearing their opponent, then this would be a major admission of incompetence. Although most Afghanis don't speak colloquial Arabic, nearly all of Al Qaeda's leadership is from Saudi Arabia and other Arabic-speaking countries -- if U.S. leaders are seeking to intercept and understand Al Qaeda communications anywhere in the world, it needs competent Arabic translators on duty. As a cultural matter, too, all well-educated Muslims can read the archaic form of Arabic found in the Koran, so some knowledge of Arabic is useful anywhere in the Muslim world. So this "tip" from the RNC raises the question: is it just snark, in which case it demeans the professionals who are serious about effectively fighting terrorism, or is this the kind of advice President McCain would actually follow, in which case his understanding of a critically important foreign culture is troublingly shallow?
Finally, Tip #1 (Obama is "Assuming That They Are 'Just Air-Raiding Villages And Killing Civilians' In Afghanistan") seems to be an effort to revive the schisms America suffered during the Vietnam War (where McCain served as bomber pilot). The RNC is trying to make Obama sound like a 1970s-era protester accusing veterans of being "baby killers." But what Obama really said was that we need troops on the ground engaging Afghan civilians face-to-face -- the opposite of accusing our soldiers of inhumanity. This is becoming a theme for the Republicans: the more the Middle East looks like Vietnam, the more they try to rile up the kinds of people who supported that earlier exercise in wasteful futility, and try to paint those who oppose the war in Iraq (and Iran?) as kin to the "hippies" who opposed Vietnam. Indeed, McCain still thinks Nixon was wrong to withdraw from Vietnam. That theme -- Vietnam as a "good war" -- is likely to appear with increasing frequency as the election approaches.
Here's the text of the press release in its entirety, first as a blockquote to make it easier to read (all bold and underscores are in the original), and below that as a screen grab:
OBAMA'S AFGHANISTAN TRAVEL GUIDE

A Few Travel Tips Obama Should Keep In Mind As He Arrives In Afghanistan


______________________________________________________________________

TIP #1: You Should Take The Opportunity To Learn About The Difficult Work Our Troops Are Doing, Before Assuming That They Are "Just Air-Raiding Villages And Killing Civilians" In Afghanistan:

Obama Said American Troops Were "Just Air-Raiding Villages And Killing Civilians." Obama: "We've got to get the job done there and that requires us to have enough troops so that we're not just air-raiding villages and killing civilians, which is causing enormous pressure over there." (Philip Elliott, "Obama Gets Warning From Friendly Voter," The Associated Press, 8/14/07)

NOTE: "It Will Be Obama's First Trip To Afghanistan. He Has Been To Iraq Once." (Dan Hoover, "Demint Asks Obama For Hearings On Afghanistan," The Greenville [South Carolina] News, 7/16/08)

TIP #2: Leave The English-To-Arabic Dictionary At The Hotel, Because Contrary To Your Earlier Assertion, The Arabic Language Is Not Widely Spoken There:

Obama Claimed That We Are Placing "All" Of Our Arabic Interpreters In Iraq When They Are Needed In Afghanistan. Obama: "Right now, we don't have enough troops and NATO hasn't provided enough troops because they are still angry about us going into Iraq. So we just don't have enough capacity right now to deal with -- and it's not just troops by the way, it's like Arabic interpreters, Arab language speakers. We only have a certain number of them and if they are all in Iraq, then it's harder for us to use them, and obviously they may not speak Arabic, but the various dialects that they speak in Afghanistan often times people who speak Urdu or Pashto or whatever t he languages are, they are going to be needed in those areas and a lot of them have ended up being placed elsewhere. So, we've got to focus on Afghanistan." (Sen. Barack Obama, Remarks At A Campaign Event, Cape Girardeau, MO, 5/13/08)

According To The CIA World Factbook, The Languages Spoken In Afghanistan Are: "Afghan Persian Or Dari (Official) 50%, Pashto (Official) 35%, Turkic Languages (Primarily Uzbek And Turkmen) 11%, 30 Minor Languages (Primarily Balochi And Pashai) 4%, Much Bilingualism." (CIA World Factbook Website, www.cia.gov, Accessed 5/13/08)

* "The Vast Majority Of Military Translators In Both War Zones Are Drawn From The Local Population. Naturally They Speak The Local Language. In Iraq, That's Arabic Or Kurdish. In Afghanistan, It's Any Of A Half Dozen Other Languages -- Including Pashtu, Dari, And Farsi." (David Wright and Sunlen Miller, "Obama Gaffes On Iraq And Afghanistan," ABC News' "Political Radar" Blog, blogs.abcnews.com, 5/13/0 8)

TIP #3: If You Claim To Be A Leader On Afghanistan, You Could Have Taken The Opportunity To Lead And Hold Hearings On Our NATO Operations There:

Obama: "I ask you to consider my judgment and vision for new American leadership. Leadership that brings our combat brigades out of Iraq in 16 months, renews American diplomacy, finishes the fight in Afghanistan..." (Sen. Barack Obama, Remarks On Foreign Policy, Des Moines, IA, 12/18/07)

The Subcommittee On European Affairs Has Jurisdiction Over The Countries Of Europe As Well As NATO Activities. "Jurisdiction: The subcommittee deals with all matters concerning U.S. relations with the countries on the continent of Europe...and with the North Atlantic Treaty Organization, the European Union and the Organization for Security and Cooperation in Europe." (U.S. Senate Committee On Foreign Relations Website, foreign.senate.gov, Accessed 2/27/07)

* As Chairman Of The Subcommittee On European Affairs, Obama Could Have Held Hearings On The Role Of NATO In Afghanistan. "[A]mbassador John Ritch, who served for two decades as the Senate Foreign Relations Committee's senior staffer on European affairs and East-West relations...[P]oints out that as subcommittee chair, Obama could have examined a wide variety of urgent matters, from the role of NATO in Afghanistan and Iraq to European energy policy and European responses to climate change..." (Joe Conason, "Obama's European Problem," Salon.com, www.salon.com , 1 2/29/07)

TIP #4: If You Really Wanted To Increase The Resources Available For Afghanistan, You Could Have Voted For A Bill Providing Funding For Operations There:

Obama: "Perhaps most importantly, some of these troops could be redeployed to Afghanistan, where our lack of focus and commitment of resources has led to an increasing deterioration of the security situation there. ... By redeploying from Iraq to Afghanistan, we will answer NATO's call for more troops and provide a much-needed boost to this critical fight against terrorism." (Sen. Barack Obama, Remarks To The Chicago Council On Global Affairs, Chicago, IL, 11/20/06)

Obama Voted Against Providing $94.4 Billion In Critical Funding For The Troops In Iraq And Afghanistan. (H.R. 2206, CQ Vote #181: Passed 80-14: R 42-3; D 37-10; I 1-1, 5/24/07, Obama Voted Nay)

The Emergency Spending Bill Provided The Following For U.S. Operations In Afghanistan:

$40 million for new power generation

$314 million for rural road rebuilding

$155 million for rural development

$19 million for agriculture

$174 million for Provincial Reconstruction Teams

$25 million for governance capacity building

$10 million for a Civilian Assistance Program

$79 million to support Diplomatic and Consular Programs

$16 million for Migration and Refugee Assistance

$16 million for International Disaster and Famine Assistance for Internally Displaced Persons Assistance

$47 million for International Narcotics Control and Law Enforcement activities

(Stephen Daggett, Amy Belasco, Pat Towell, Susan B. Epstein, Connie Veillette, Curt Tarnoff, Rhoda Margesson, and Bart Elias, "FY2007 Supplemental Appropriations For Defense, Foreign Affairs, And Other Purposes," Congressional Research Service, 7/2/07)

TIP #5: Do Not Insult Your Hosts:

Obama Said The Karzai Government "Has Not Gotten Out Of The Bunker" In Afghanistan. Obama: "I think the Karzai government has not gotten out of the bunker and helped organize Afghanistan and government, the judiciary, police forces, in ways that would give people confidence." (CNN's "GPS With Fareed Zakaria," 7/13/08)
Screengrab: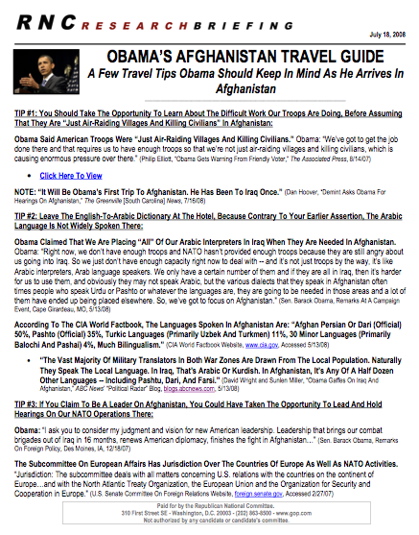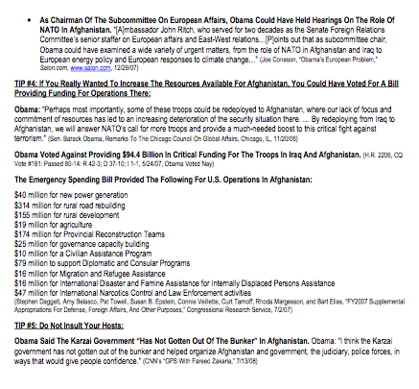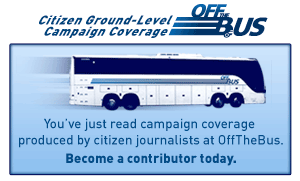 SUBSCRIBE TO & FOLLOW THE MORNING EMAIL
Start your workday the right way with the news that matters most. Learn more