HEY, IT'S BEEN FUN: I've had a great time filling in for Matt Dietrich this week finding some news, views and personality to share with you. I've got a link to more about me and Reboot Illinois from the Daily Whale inside my blog post here today. Check it out, read on below and I'll talk to you again soon.
________________________________________
TAX PEAK PEEK: We know tax collections in Illinois are up since lawmakers approved a temporary tax increase a few years ago, but whoa. Now we know how we look compared to our neighbors. You won't want to miss our new Reboot Illinois/Truth in Accounting infographic that charts our revenue collection compared to many of our neighboring states. And be sure to peek at the per capita collected figures here too. Helpful information as we head into the great tax debate season.
________________________________________
WHAT'S HAPPENING TO YOUR WALLET? Something is going to change with Illinois' income tax on Jan. 1, 2015. Will the tax rate fall to 3.75 percent as scheduled? Will the 5 percent temporary tax become permanent? Will a new system set higher rates for higher incomes? We don't want Illinois' income tax future to be determined by a bill rushed through the General Assembly in its waning minutes. Sign our petition and demand some answers on these questions now.
________________________________________
TWEET OF THE DAY: Love the satire from the fake Twitter account of Da Speaker. Are the Madigans amused?



________________________________________
DEMS' DOUBLE-DIP DEBATE: Gov. Pat Quinn and his opponent, Bill Daley, are fully sparring now over cronyism as this Daley says Quinn's nomination to the Chicago Transit Authority of Thornton Township Supervisor Frank Zuccarelli violates the spirit of a law that doesn't allow some board nominees to get multiple government salaries. Multiple government salaries and pensions? That's what we need to stay focused on. And then there's Civic Committee of the Commercial Club of Chicago's Ty Fahner backpedaling away from saying he tried to prod credit rating agency employees to downgrade Illinois' credit. I sort through that and more in a blog post that I hope will help all of us keep an eye on what matters this election season.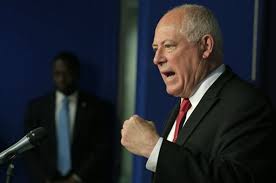 ________________________________________
HEY, THAT'S OUR MONEY: Gov. Pat Quinn spent only 14 percent of his time at the mansion in Springfield, but we're spending how much of our money now to renovate it? Illinois Policy Institute Journalist in Residence Scott Reeder sounds off on that, the Madigans and more. Check it out here and see if you agree.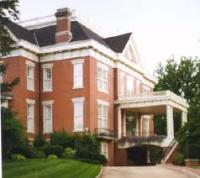 ________________________________________
TAX TALK We'll be exploring the possibilities for Illinois' income tax post-2015 at our tax forum in Springfield on Aug. 15. Join us and the Citizens Club of Springfield as progressive tax advocate Ralph Martire of the Center for Tax and Budget Accountability and opponent Ted Dabrowski of the Illinois Policy Institute discuss the pros and cons of instituting a progressive, sliding-scale income tax system in Illinois. Find out more here.
________________________________________
FRIDAY 5 Here are links to 5 key Illinois news and opinion items you should be check out today. You'll find links to and summaries of many more in the Daily Tip-Off section of our website.
• 5. Opinion: It's never a good idea to intentionally hurt the state of Illinois, even if the goal is to help the state in the long run. (Chicago Sun-Times)
4. Opinion: There's a rift within the Madigan family. And it affects the entire state. (Chicago Tribune)
3. A former top aide in the Illinois Department of Public Health is accused of taking $433,000 in kickback money. (State Journal-Register)
2. For one day, Bill Daley took on the role of the reformer and Pat Quinn had to face the question of cronyism. (Chicago Tribune)
1. The new Safe Passage routes for Chicago Public School students will be unveiled today, just weeks before classes begin. (Chicago Sun-Times)