It never rains, it pours.
It's been pouring charges and counter-charges by the ex-director of the Doha Center for Media Freedom (DCMF) and his patrons, with each side claiming the other is bad news.
Depending on whose version one believes, Robert Ménard pushed the press freedom envelope a bit too far, until he was shoved out the door.
He says he quit because Qatari officials stifled his freedom and that of the center (www.dohacentre.org), so he walked out in a huff.
According to editor Jaber Al Harmi of Qatar's Al Sharq daily newspaper, Ménard was an ingrate who got his comeuppance.


Al Sharq logo
"Ménard lives in five-star style and insults Qatar" was Al Harmi's editorial headline.
He claimed the prickly Frenchman who jumped ship as head of the Paris-based Reporters Without Borders to run the Doha center, had described his host country as the worst place to be in terms of press freedom in an interview earlier this month on France 3 TV's On en Parle a Paris (The Talk of Paris).
While the exact insult was not verified on the show, it followed a series of accusations by Al Harmi that Ménard abused power, made false claims about the center's assistance to journalists and threw his weight around as if he were the oracle on media freedom.
The issue had been brewing in the media and through the grapevine after Ménard stepped over the red line by criticizing press freedom in Qatar and ruffling officials' feathers, notably since his main patron was the ruler's wife.
At a recent conference in Doha, he invited the publisher of the Danish newspaper that ran the infamous cartoons depicting the Prophet Mohammad as a terrorist and that unleashed a firestorm of protests by Muslims worldwide a few years ago.
To hear Ménard recount it, the center had been suffocated.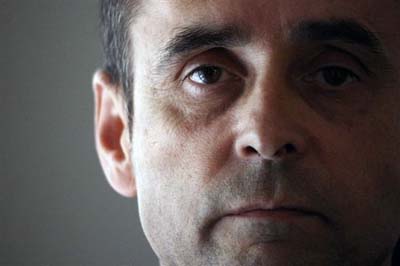 Robert Ménard
"We no longer have the freedom or the resources to do our work," Ménard said in a statement received by AFP and disseminated to countless media.
He accused Sheikh Hamad bin Thamer al-Thani, the DCMF's chairman, who also presides over Al Jazeera television, of undermining the center.
"How can we have any credibility if we keep quiet about problems in the country that is our host?" Ménard said in a statement he issued last week announcing his departure from the emirate.
Ménard and his associates had complained that some government ministers "were cutting its lifeline although its budget of four million dollars had been allocated," reported AFP.
On the DCMF's website, Ménard slammed Qatar's and the Arab world's media freedom.
On May 14, 2009, The Economist magazine wrote: "When the Qataris asked Robert Ménard to run what they heralded as the world's first press freedom centre, in Doha, their capital, they were probably asking for trouble. An intrepid Frenchman who had previously run a Paris-based lobby, Reporters Without Borders, Mr Ménard is famous for courting controversy."
He has repeatedly been accused of grandstanding and seeking the limelight. A cartoon depicts him with an inflated cranium asking rhetorically: "Me, conceited?"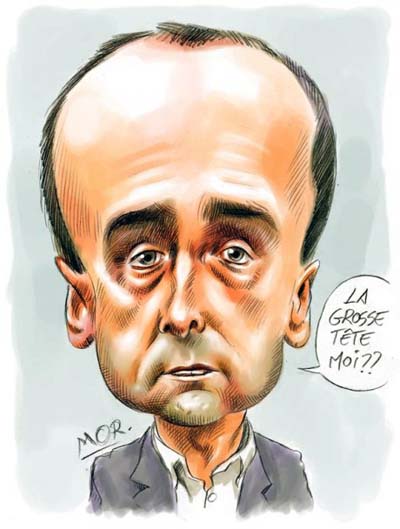 On a darker note, a series of articles last year said Ménard was involved in a corruption scandal involving funding by the United States -- specifically the CIA -- of his former "NGO."
One website went so far as to claim Ménard was a career mercenary and that Reporters Without Borders' annual press freedom index was cooked to the taste of any given client, for the right price.
"The Ménard-Doha marriage ended in a scandal," said Al Arab Online, adding that the Frenchman had barely kept the chair warm for a year before throwing in the towel.
It repeated an earlier report it had published that Ménard's statements had been too optimistic at launch time, that the project was doomed to fail and that it would accomplish nothing for the Arab media.
Since his "resignation," forced or otherwise, Ménard has not been seen and could not be reached for comment.

SUBSCRIBE TO & FOLLOW TRUMP'S FIRST 100 DAYS
How will Donald Trump's first 100 days impact YOU? Subscribe, choose the community that you most identify with or want to learn more about and we'll send you the news that matters most once a week throughout Trump's first 100 days in office. Learn more