Yet another report is out suggesting pesticides are a leading cause of Parkinson's Disease, which attacks the nerve cells that controls muscle movement. But this one is particularly disturbing with the news of a direct link to FDA-approved pesticide Lindane.
According to the U.K.-based Daily Telegraph's review of the Archives of Neurology Journal study, "Parkinson's sufferers are more likely to have significant levels of a pesticide in their body than healthy people."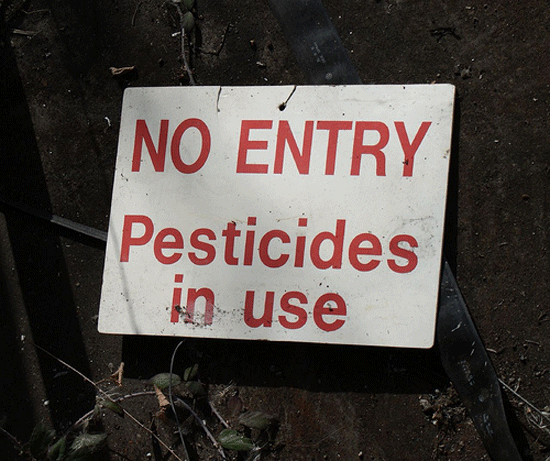 Photo via Flickr
The study found pesticide beta-HCH, a chemical component of Lindane, "in 76 percent of people with Parkinson's, compared with 40 percent of healthy controls and 30 percent of those with Alzheimer's."
Pesticides are a major reason to switch to organic food: Peppers, celery, and kale may seem like innocent healthy vegetables, but they clock in with some of the highest pesticide residues around. While Lindane was banned from all agricultural uses by the Environmental Protection Agency in August 2006, it is still found in shampoos and skin lotions marketed to control lice and scabies.
And August 2006? That was just three years ago. Who knows what other pesticide with disastrous health consequences is still being used on the food we eat and the products we use.
More From TreeHugger and Planet Green on Pesticides
Risk of Developing Alzheimer's and Parkinson's Linked to Environmental Threats
12 Vegetables with the Most Pesticides
12 Fruits with the Most Pesticides
Lion-Killing Pesticide Might be Banned in Kenya
More From Mairi Beautyman on Huffington Post
Creators of the Hydrogen 'Urban Car' Attempt to Crush Hydrogen Car Challenges
Germans and Their Scornful View of Tap Water
Could You Live Without a Refrigerator?
The Octuplets and their Massive Carbon Footprint: 30,400 Disposable Diapers and Counting