At IMM Cologne, one of the year's largest international furniture fairs, it seems many new products are about curing boredom.
Yes, those with Attention Deficit Disorder--arguably a major cause of landfill waste--take note. Chairs, tables, shelving and more have embraced a wider definition of the meaning of life--or rather, function. Designs come multi-use, change-able this and adjustable that. With a click and a snap, innovative and down-right tech-savvy bells and whistles allow those requiring constant change to interior design to completely metamorphosize a room.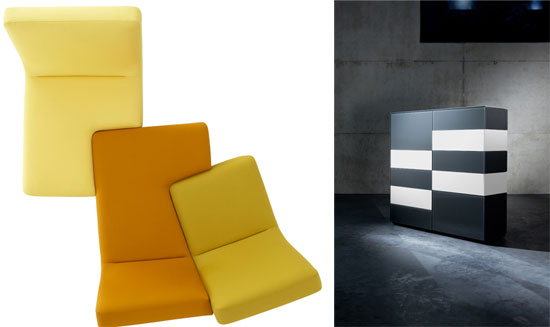 Photo left:Confluences seating by Phillipe Nigro for Ligne Roset. Photo right: Soma shelving by Kettnaker. Photos courtesy of IMM Cologne.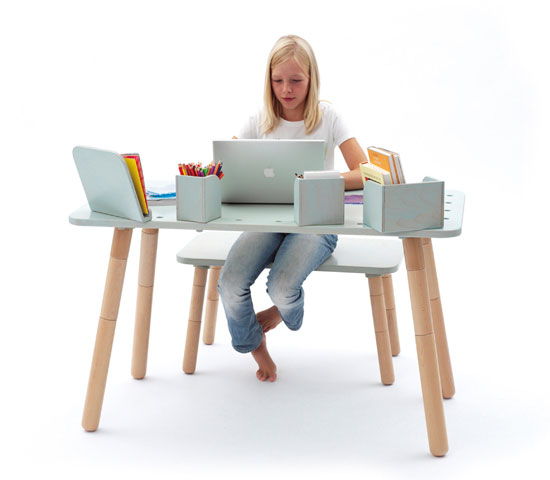 The Growing table by Pure Position. Photo via IMM Cologne.
Children can now benefit from tables which grow with them. The Growing table by Pure Position is height-adjustable with surface compartments that can be rearranged.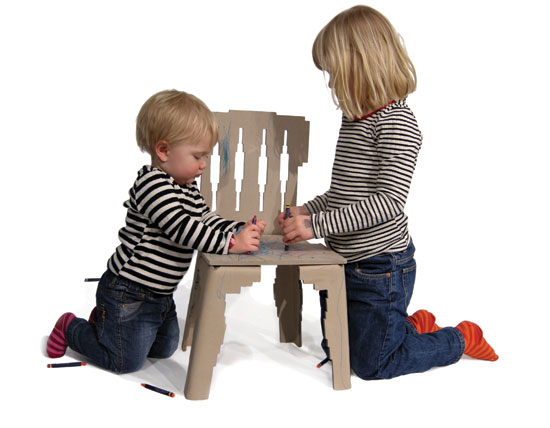 The Lillstol paper chair by Swedish design firm Gylldorff & Svalin. Photo via IMM Cologne.
Clearly, the most eco-friendly solution is to stick with what you have. But in this modern world, interior renovations are undeniable: From the people and businesses with cash to spare who needlessly and regularly throw out the interior design for a fresh one, to major interior design revamp offenders. This list ranges from Merrill Lynch CEO John Thain and his $1.22 million office renovation, to the White House, to children who just outgrow something. Flexibility can give us the fresh look we covet, without the needless waste.