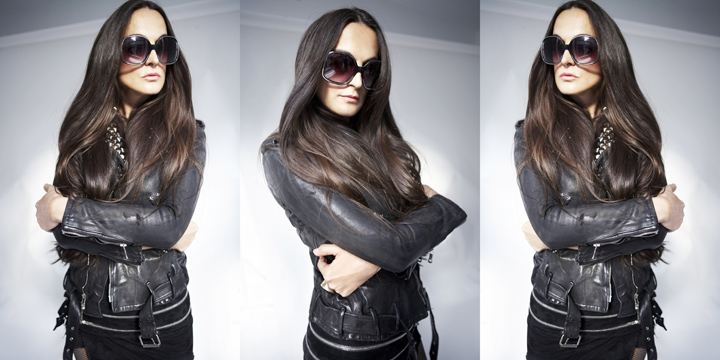 Photos by: David S. Needleman
In an industry where everyone is kicking, clawing and fighting for the limelight, the fashion industry as well as the pages of Italian L'Uomo Vogue and Vogue Italia has one powerfully guarded and well-kept secret. Until now... Meet Rushka Bergman.
The enigmatic Rushka Bergman is a fashion editor and stylist with a strong, sharp and sophisticated vision. Rushka's timeless style and passion for any form of creative expression is clearly visible in her work with celebrity clients, fashion glossies as well as luxury brands. Serbian born and New York based, Ms. Bergman received her degree not in Fashion but in Economics from The University of Belgrade. Shortly thereafter she moved to Ghana where she continued her studies in Fine Art.
While many fashion insiders have long worshipped at the well-heeled alter of the style goddess Rushka Bergman, two years ago an overwhelming number of outsiders became aware of her during the media frenzy and hurricane surrounding the untimely passing of "The King of Pop" -- Michael Jackson.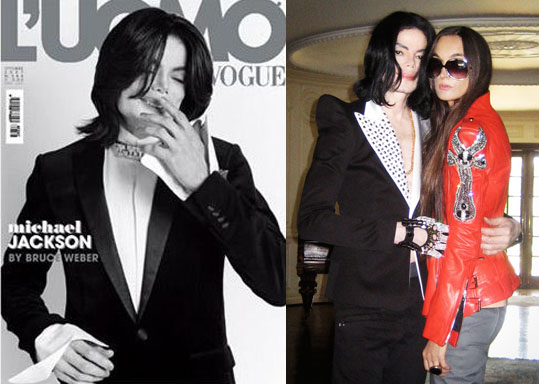 While both celebrities and fashion houses constantly seek Rushka out, she was most notably catapulted into fashion legend after becoming the creative consultant and stylist for Michael Jackson. According to Rushka, she and Michael originally met on the set of an L'Uomo Vogue cover shoot in 2007. The two became fast friends and confidants with Ms. Bergman going on to become Mr. Jackson's personal stylist for the film This Is It. What fashionista worth his or her salt could ever forget the first time we all witnessed Michael take a huge fashion leap forward in an unforgettable Balman studded jacket by Christophe DeCarnin? I later learned from Rushka that this now iconic jacket came directly from her very own personal wardrobe, with Michael fitting it like a glove (pun intended). After the recent sale of Michael Jackson's legendary red and black "Thriller" jacket for $1.8 million, I would advise Ms. Bergman to have this fashion moment archived and locked away for posterity or future windfall earnings.
As I prepared to write this piece, I had the pleasure of spending a great deal of time with Rushka as she organized several luxury fashion projects and Vogue photo-shoots, including this month cover of L'Uomo Vogue featuring Beyonce.
I personally believe the reason a true artist of Rushka Bergman's caliber does not find herself clawing for the spotlight may be due to the fact she is way too busy and enthralled in researching, dissecting and realizing her creative vision. Unlike most fashion stylists today, Rushka approaches each client or luxury brand as if she is preparing to paint a modern-day Sistine Chapel. She researches and purveys every inch of a client's history, frame and and brand DNA with the expertise and finesse of a Renaissance sculptor. Rushka Bergman is tough and meticulous -- but she has to be, as it is the only way to bring her vision to life and to inspire her creative team to do the same.
As it is absolutely impossible within the confines of this introductory post to give readers the full scope of what separates Rushka Bergman and her creative talents from the rest of the pack, I have convinced, cajoled, and begged the elusive Ms. Bergman to strike a deal. Ms. Bergman has agreed to allow yours truly, Mister GoLightly, to check in with her from time to time to provide my readers with an exclusive sneak peek into the conception, preparation and execution of her genius and artistry for the pages of Italian Vogue, L'Uomo Vogue and other fabulous projects. So prepare yourselves for our next visit into the magical and clandestine world of Rushka Bergman.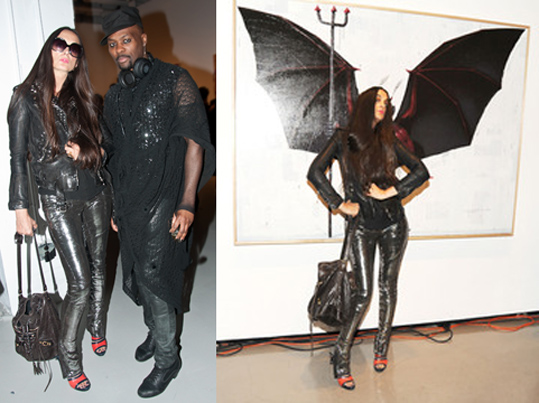 SUBSCRIBE TO & FOLLOW LIFESTYLE
HuffPost Lifestyle is a daily newsletter that will make you happier and healthier — one email at a time. Learn more