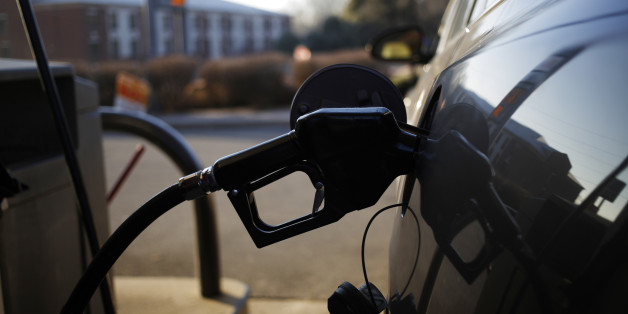 Everywhere you look, renewable energy is in the news this year. Corporate leaders like Apple, Google and GM are making significant new investments -- blink and you may miss the latest deal.
While I included falling clean energy prices as one of 2014's biggest stories, it's becoming clear this is a longer-term trend.
Surprisingly, players like Shell and BP are signaling the shift to low-carbon energy is a serious proposition. Both have endorsed shareholder resolutions demanding the companies test whether their business models are compatible with limiting global warming to two degrees Celsius.
But the swelling ranks of corporate entities, including fossil fuels companies, aren't just doing this for the good of the earth; it's smart business, too. As renewable energy comes to scale, early movers will have an advantage.
Let's take a closer look at some of the recent developments:
1. Industry Leaders Embracing Clean Energy
Apple's $848 million investment in First Solar's California Flats project grabbed headlines for good reason. Apple's California operations will now run on solar energy, following similar investments to supply their Arizona data centers with 100 percent renewables.
But Apple is far from alone:
Google signed long-term contracts for 43 megawatts (MW) of wind energy to help power its California headquarters with 100 percent clean energy, adding to the 1.5 billion already invested in renewables.

Citigroup just unveiled a 100 billion, 10-year commitment to finance renewables and energy efficiency, cut greenhouse gas emissions and mitigate climate change impacts.

Kaiser Permanente agreed to buy more than 150 MW of wind and solar power, and to install 70 MW of solar arrays at its California facilities through NRG Energy.

Amazon announced it would invest in a new 150 MW wind farm to power its data centers in Indiana.

General Motors will build a 34 MW wind farm to power Mexico manufacturing facilities, and when completed, will derive more than 12 percent of total North American energy supply from renewables.
Of course, corporate reputation is one of the drivers, but falling renewable energy prices are also creating opportunities to save money on utility bills. Locking in long-term, stable power prices improves bottom lines.
2. Big Oil Sending New Signals
Shifting energy supply from volatile-priced fossil fuels makes sense for large electricity consumers, but it's a pleasant surprise to see growing acceptance for the importance of low-carbon power from some of the world's biggest traditional energy firms.
Royal Dutch Shell's CEO Ben van Beurden recently urged the oil industry to support climate change measures, including carbon pricing and a shift away from coal toward natural gas, saying:
I'm well aware that the industry's credibility is an issue. Stereotypes that fail to see the benefits our industry brings to the world are short-sighted. But we must also take a critical look at ourselves.
This shift comes against the backdrop of plummeting oil prices. The dramatic decline in oil prices makes this an opportune time to reduce fossil fuel subsidies and even establish a carbon tax. A revenue-neutral carbon tax could help improve the quality of growth in many countries worldwide.
3. Renewables Prices Keep Falling -- Spurring More Global Growth
Even without a global carbon price, renewable energy prices are rapidly declining through technological innovations, market competition and private investment. IRENA reported in January renewable power generation prices are now at cost parity with or below fossil fuel generation in many parts of the world, led by a 75 percent price decline in solar panels since 2009.
A growing number of countries are betting on renewables. India recently set an ambitious target of 100 GW of solar power by 2022, and a number of companies, including ones from the United States and China, have made significant commitments to enter this market of 1.2 billion people.
Growing Sense of Inevitability
Together, these actions add to the growing sense of inevitably for a global shift toward low-carbon energy.
It's too early to say we've hit a tipping point, but when big players from big tech to big oil all start to move, it certainly feels like perhaps the times are a changin'.
SUBSCRIBE AND FOLLOW
Get top stories and blog posts emailed to me each day. Newsletters may offer personalized content or advertisements.
Learn more