Spotted at a probably-fancier-than-it-needs-to-be pharmacy in Manhattan Easter Sunday: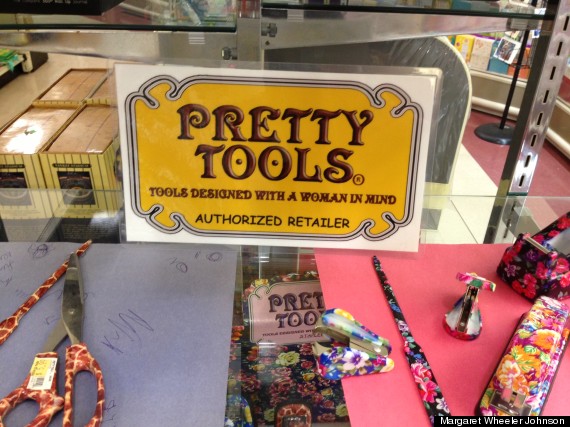 The tools in question, manufactured by a company called Pretty Useful Tools, include staplers, hammers, scissors, flashlights, craft knives and gardening implements. "Each tool is available in a range of fabulous finishes so you can match your mood, reflect your personality and make your collection your own," according to the product website, which advises shoppers, "Bury your troubles with the cheeky little garden spade ... or use the dainty hammer to take out your frustrations with style." The Pretty Tools hole punch promises to "get its teeth into all those boring documents so that you don't have to."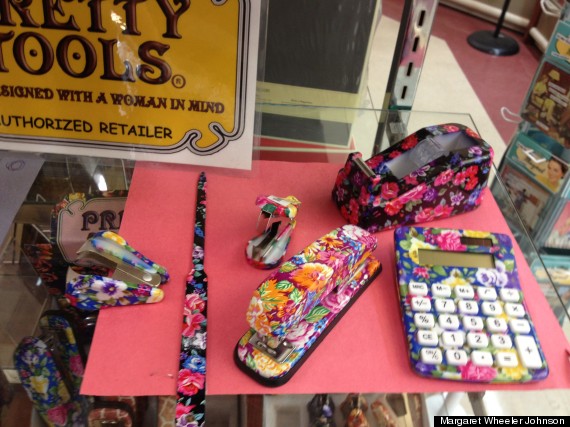 Get it? When forced to fend for herself, a woman wants a pretty, dainty, cheeky instrument that doesn't offend her delicate sensibility or require her to think too much. Math, for instance, is so much more palatable with a giraffe-print lady calculator: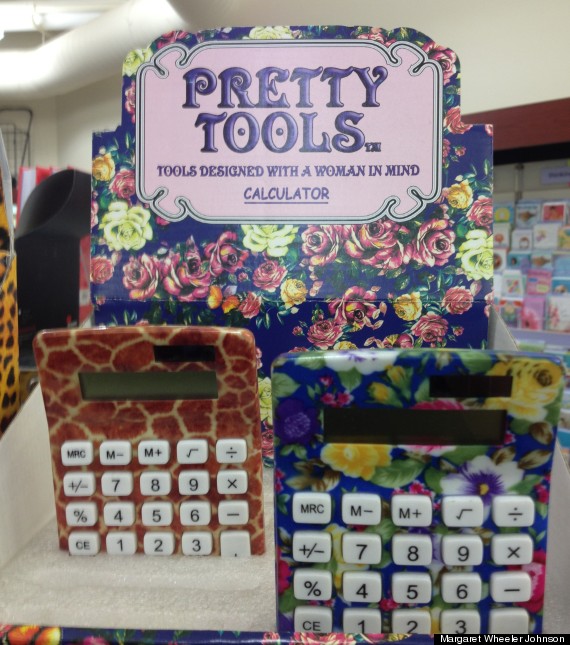 I've got nothing against novelty gift items -- may everyone who wants it find the chintz-print tape measure of his or her dreams -- but to suggest that tools for adult women should look different from tools for adult men is basically to divide the housewares aisle the way toy marketers advertise the action toys to boys and pink plastic "glass" slippers to girls: It treats adult female consumers like children.
This shouldn't need to be stated, but when most grown women need tools, they are primarily concerned with the tools working for the task at hand. They don't need garden spades to bury their troubles -- that's what reality TV is for. And I'm hopeful that most grown women realize a hammer isn't a good thing to have in your hand in moments of catharsis -- no matter how pretty it is.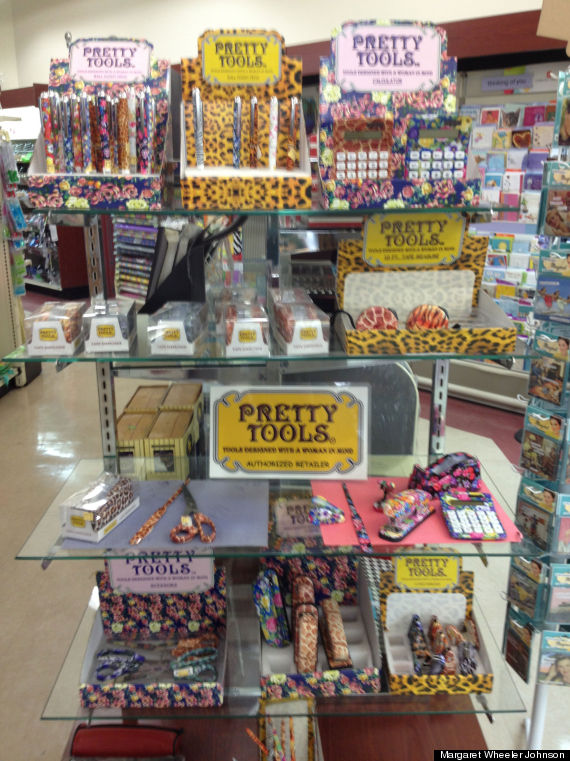 What do you think: Do Pretty Tools belittle women, or is there nothing wrong with making the implements of everyday life a little more colorful?
ALSO ON HUFFPOST:
6 Unfortunate Attempts To Market Gadgets To Women
SUBSCRIBE TO & FOLLOW IN(FORMATION) NOTE: THIS WAS FORMERLY CALLED HUFFPOST WOMEN
The reality of being a woman — by the numbers. Learn more