Read Part 1 of this series in response to Oliver Stone's South of the Border.
Last week, I spoke with a technology expert who fled Venezuela fearing for his life and who now is seeking asylum in the US after he created a system for verifying election results. It created a lot of discussion, which I welcome.
With elections for the National Assembly approaching and the voting system suspect and intimidation from the Chavez government institutionalized, the need for a free media is paramount. The last remaining independent broadcast outlet, Globovision is being taken over, as is the Catholic Church's radio station. Yet, only last week, Oliver Stone, acting as Chavez's de facto Minister of Propaganda said on the BBC, "There is no pattern of closing down anything..." with relation to an independent media.
However, according to Human Rights Watch:
President Hugo Chavez issued a presidential decree creating the Center for Situational Studies of the Nation (Centro de Estudio Situacional de la Nacion, CESNA), which has broad powers to limit public dissemination of "information, facts or circumstance[s]" that it decides should be confidential.
That's right. A decree. No law. The National Assembly has no say. Chavez can censor anyone he deems unsatisfactory, with no recourse. And, since he also jails opponents without charges or trial like Judge Maria Lourdes Afiuni who overrule his authoritarian tactics, this should be abhorrent to supporters of Free Speech, including Mr. Stone.
But Mr. Stone didn't speak with anyone who disagreed with Chavez, invoking his own censorship. So, this week I spoke with Mr. Luis Villegas, a producer for GloboVision, who is unable to return Venezuela, where his life is in danger as a result of his reporting.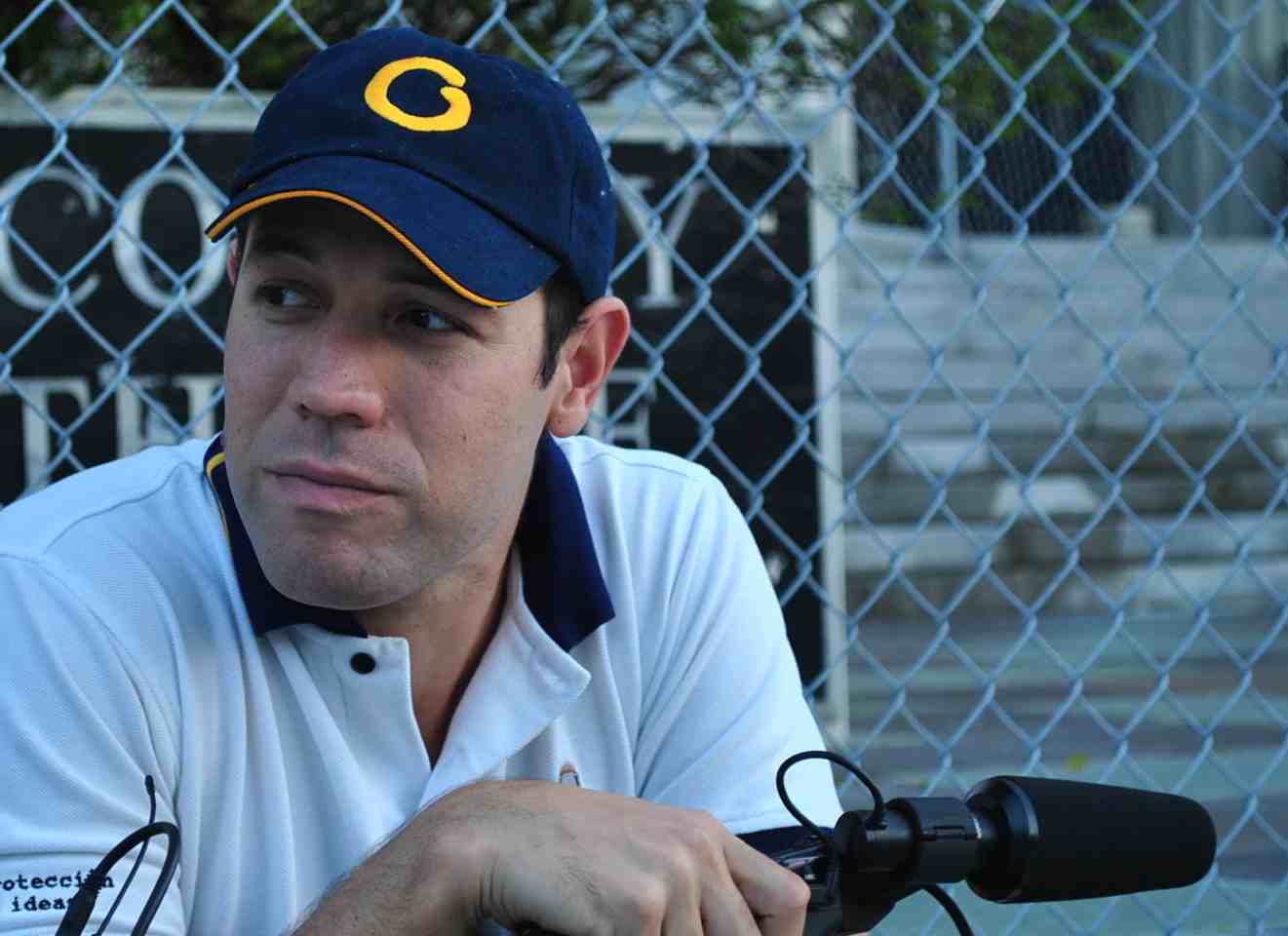 Oliver Stone's film South of the Border claims that Venezuela enjoys freedom of press. What would you have told him if you had been interviewed about media control in Venezuela right now?
Mr. Stone found a controversial theme for a film. As a journalist, I would ask who paid for it? In the film, he promotes Chavez as someone who brought change to the region. Yes, but not the change that he shows. Mr. Stone has not lived in Caracas. He has no way to know how people live up in the "BARRIOS", the overpopulated and poorest areas in Caracas. So his assertions just do not reflect the reality.
That's the role of the independent media in Venezuela and why Chavez has done all he can, so far, to shut it down. The best example of media control is in the headlines right now. Chavez just revealed that he will assign a crony, Mario Silva, to the board of Directors of Globovision after announcing that government will take over the stocks of Globovision's co-owner Nelson Merzerahne, who has been accused of trumped up charges. That shows how desperate Chavez needs to change the editorial direction of Globovision and why he fears honest reporting.

You had to leave Venezuela and can not return. What circumstances brought this about?
Since the events on April 11th 2002, the government started a "hunt" on journalists who criticized the actions taken by the Chavez regime, affecting the performance and freedom to act, to do our job. My mother, Edith Ruiz, who is the Director of Corporate Relations at Globovision since 1999, was accused of participating on the evasion of three political prisoners the regime had on a military prison. The only intention of involving Globovision in any manner was to compromise the station. In order to look for excuses to shut the station down, they hacked her communications with people in the US, which is a violation of the Venezuelan constitution. After the accusations on national television by different members and supporters of the Regime, I received several threats, phone calls, persecution and verbal aggression, they called me a "F***ing YANKEE," a deep insult to the Chavez backers, discriminating against me because of my work in the US for Globovision covering the events concerning the Venezuelan community here in Miami. I am not able to go back to my own country because they will kill me. They kidnap and harass journalists everyday. We have no freedom to express what we think.

What is the climate for independent journalist in Venezuela today?
You have to choose whether you will say what the regime wants you to say or not, with your life in the balance. Today, in Venezuela there are two "versions" of news, those that only positively report the regime's official, approved performance and those that report the facts about the government - good and bad. Independent journalists are not granted access to interview members of the regime, are constantly banned from entering the capitol and threatened by members of the congress, (just take a quick look on YouTube, yields hundreds of videos under "Globovision" where they hit, threaten and harass journalist from Globovision, every day). Freedom of speech? When they call you to threaten you with "leave Chavez alone or you'll see what happens" you report and risk your life and the lives of your family members.


SUBSCRIBE TO & FOLLOW ENTERTAINMENT
THE spot for your favorite fan theories and the best movie recs. Learn more