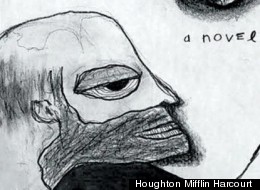 When you need a good laugh, do you reach for a book? I don't. I expect books to move me deeply and submerge me in another reality. So when a novel makes me roar with laughter, it's always a delightful surprise.
Here are seven I found utterly hilarious.
Maria Semple is the author of Where'd You Go, Bernadette? (Little, Brown, $25.99)
Maria Semple's Funny Novel Selection
I don't think I've laughed harder while reading a book. It features a hash-smoking, pill-popping poet in Spain on a fellowship. His Spanish is horrible, and he often finds himself in conversations he doesn't understand. Talking to a girl at a party: "I wanted to know what she had been crying about and I managed to communicate that desire mainly by repeating the words 'fire' and 'before.' She paused for a long moment and then began to speak; something about a home, but whether she meant a household or the literal structure I couldn't tell." The first time Lerner does this, it's funny; the second time it's really funny; the third time it's really, really funny; the fourth time it's less funny; the fifth time it's even less funny; the sixth time it's the funniest it's ever been, the seventh time even funnier. In rewrite rooms all over LA, this formula gets endlessly debated--until it's time to order lunch.

This is the only unapologetically comic novel on the list. There are sharp, gorgeously crafted jokes on every page. When I wrote for TV, I was more of a story person. Jokes scared me. They still do. So when I come across a book this dense with jokes, I bow down in awe. All hail, Steve Hely!

I've given this book to twenty people; all have cherished it. It's a coming-of-age story about a sharp but unsophisticated girl who falls in love with a family of English intellectuals in general, and two of its sons in particular. The book is packed with romance and carnality, despair and wit. Its shocking lack of sentimentality makes me laugh each time I read it. I can't pick up this book without holding it to my heart and feeling all smiley.

It's mild torture to try to pick a favorite from St. Aubyn's five Patrick Melrose novels. But the dinner party scene from Some Hope, in which a French ambassador accidentally splashes gravy on Princess Margaret, might be the most twisted, horrifying moment in these great, stylish books. St. Aubyn writes the sharpest, funniest dialogue I've ever read. If I could manage to write even one of St. Aubyn's exchanges, I'd have to take to bed and spend a day recovering. But St. Aubyn doesn't stop at one exchange. He tops himself continuously, going on and onto such dizzying heights that just thinking about it makes me feel I might have to take to bed after all.

Matthew Kneale has written two perfect novels, this one and When We Were Romans. English Passengers is a staggering accomplishment, an epic epistolary novel about a sinister anthropologist, a buffoonish vicar, and a boatful of criminally minded Manx sailors who set sail to Tasmania in hopes of discovering the Garden of Eden. The book is full of terrifically funny and outrageous set pieces. In one, it's Sunday at sea and the vicar has insisted on delivering a sermon to the extremely displeased crew. The anthropologist, to mess with the vicar and amuse the crew, decides he will give his own presentation, and sets about hypnotizing the vicar. But he gets outsmarted by the rowdy sailors (who, he finds out, loathe him even more than they do the vicar) and is forced to try his pseudoscience on the ship's beloved pig. See what I'm sayin'?

Single-mindedness is funny, which is probably why this is the third book I've mentioned that features a drug addict. DeWitt's second novel, the comic The Sisters Brothers, has been deservedly lavished with praise. But his debut, about a passive, drug-addicted bartender, is a hilarious, horrifying gem.

Being a writer is a series of humiliations. Nobody has captured this better than Jonathan Franzen. Early in The Corrections, Chip finally turns in the screenplay he's been working on for years, one he's certain will deliver him fame, respect, and sexual rewards. The moment he drops it in the mailbox, he suddenly realizes how truly horrible and embarrassing it is. I don't think there's a writer out there who hasn't felt this nightmarish, nausea-inducing clarity upon handing in a script, article, or Huffington Post slideshow.