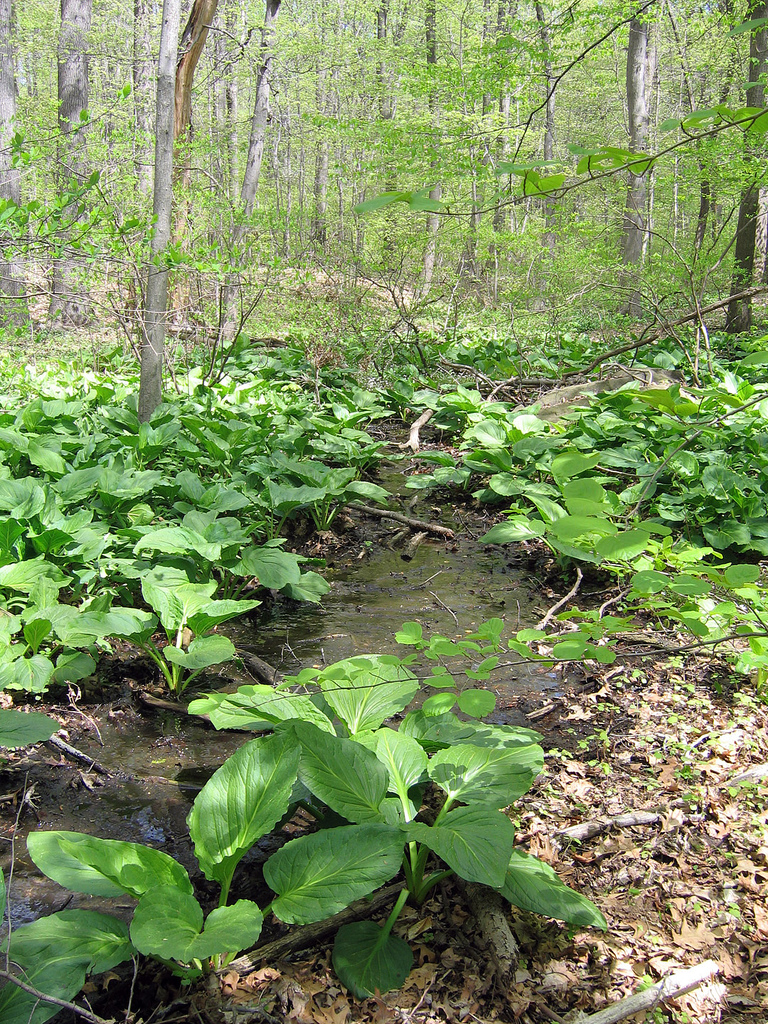 Will healthy forests and natural streams like Corson's Brook Woods in Staten Island be part of PlaNYC 2.0?
As the year 2010 drew to a close, so too did the United Nation's International Year of Biodiversity. This year-long, global recognition of our planet's vital biological diversity was meant to elevate this issue nearer to the top of the political agenda. I'm not sure that this goal was met.
A quick search of "biodiversity" on the New York Times website yields only a handful of articles on the topic in the past month (with "biodiversity" mentioned by readers about two dozen times). A comparison of Google search trends of biodiversity and climate change in 2010 shows that "climate change" was searched for more than twice as often as "biodiversity" and "global warming" more than four times as often.
Even the star power of actor Edward Norton, who was appointed by the UN as a Goodwill Ambassador for Biodiversity, hasn't done enough to capture the media and public's attention on this issue.
That's why I hope 2011 will be Five-Borough Year of Biodiversity.
When released in April, the revised PlaNYC 2.0 will likely include biodiversity. If this expansion of Mayor Bloomberg's sustainability initiative occurs, we would have David Bragdon to thank. The new Director of The Mayor's Office of Long-Term Planning and Sustainability, Bragdon is responsible for PlaNYC and passionate about nature. As Portland's former Metro Council president, he focused on acquisition and restoration of natural areas and then community engagement with these open spaces.
We should be glad he's returned to the Big Apple, because we need him. The original PlaNYC doesn't mention nature at all. New York City has more nature than any other city in North America - more than Los Angeles and Chicago combined. Yet the city's 29,000 acres of forests, salt marshes and meadows aren't mentioned in the document.
The PlaNYC 2011 revision must include biodiversity issues - addressing invasive species, preserving open space, protecting native flora and fauna - and ways to connect New Yorkers with the abundant, bona fide nature in their backyards.
The adoption of biodiversity policy by the Bloomberg administration could be bigger than the United Nation's awareness initiative. New York City is in a position to shape the global conversation. How should our urban world integrate nature? By saving open spaces, engaging citizens with their natural heritage, encouraging ecological literacy and connecting economic health with the local environment. Such an agenda would exert its influence beyond the five boroughs and help determine much of our global biodiversity future. Cities and nature can co-exist. New York City, it is your time to show the world how this might be possible.
SUBSCRIBE TO & FOLLOW THE MORNING EMAIL
Start your workday the right way with the news that matters most. Learn more