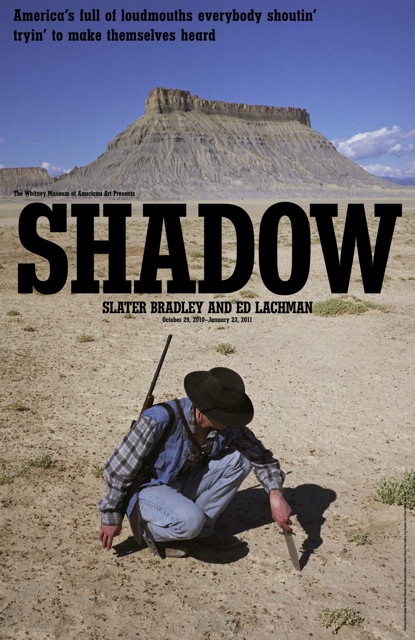 Seventeen years ago this week, on October 31st, 1993, River Phoenix died after overdosing on drugs at The Viper Room in L.A. At the time he was working the film Dark Blood. In the film, River Phoenix plays a young widower whose wife died from radiation poisoning. Phoenix's character chooses to live life in the Nevada desert as a hermit making Navajo kachina dolls that he believes have magical powers (a kachina is a spirit in western Pueblo cosmology and religious practices). When a married couple's car breaks down and they're stranded in the desert, Phoenix's character rescues them and in turn falls in love with the woman. The film culminates in a dramatic ending in which the young man dies, but because of Phoenix's untimely death, the final scene was never filmed.
Having still eleven more days of production scheduled, the film was abandoned. (And according to Wikipedia, because the movie could not be finished, producers attempted to sue his mother for $6 million, claiming Phoenix had not declared his drug use. The case later was dropped.) Academy Award-nominated cinematographer Ed Lachman was working on the film at the time.
Through video, photography, and, more recently, painting, artist Slater Bradley has explored such themes such as mortality, immortality, and reincarnation in the context of popular music and its fan culture. Subjects have included Joy Division lead singer Ian Curtis, Kurt Cobain and Michael Jackson. His video series The Doppelgänger Trilogy (2001-04), which debuted at Blum & Poe gallery, in Los Angeles, in 2004 and then was acquired by the Guggenheim Museum, garnered the artist a lot of attention early in his career. In it the actor Benjamin Brock -- who looks strikingly like Bradley -- played the artist enacting imagined live performances by Ian Curtis, Kurt Cobain, and Michael Jackson. For Bradley, the doppelgänger is an intermediary, a "ghost broker of time and space," that allows him to access the immortality of the ill-fated stars. Through an uncanny web of connections, Bradley met Lachman while working on a series of paintings inspired Werner Herzog's 1977 film Stroszek (Lachman worked as a camera man and assistant director on that film). The meeting turned into a collaboration between the Hollywood cinematographer and video artist. The project, titled Shadow, opens this Friday at the Whitney. Bradley says that it was this clip that inspired the project, which he and Lachman plan to follow through in further collaborations.
From the Whitney Museum's site:
Artists have long engaged with the mythology of Hollywood, creating a hybrid of art and cinema that has become an important strand of contemporary art. [...]

Based on Lachman's memories and impressions of filming Dark Blood seventeen years prior, Shadow constructs a prologue that imagines the widower's life just before he meets the couple. Although it contains references to what takes place in the original film (now the future) and is haunted by Phoenix's ghostly presence, major elements of the original--the couple, the car breaking down, the attraction of the widower to the woman--do not appear in Bradley and Lachman's film, and parts of their story--the little girl, the deserted house, the bar--do not appear in the original. The two narratives are woven together by threads of fact and fiction whose boundaries are never made clear. The bar in Shadow was the one frequented by Phoenix while filming the original movie, for example, and the location, near the Capitol Reef in Utah, is the same as in Dark Blood. The photographs found by the widower in the prologue were discovered by chance by Lachman and Bradley in the bar. They were taken in 1993 and show Lachman and Phoenix at work on Dark Blood. In a further twist, Ben Brock, who plays Phoenix as the widower, bears an uncanny resemblance to Slater Bradley. Shadow thus becomes a triple portrait of the actor, the cinematographer, and the artist, transforming a conventional cinematic narrative into a labyrinthine tale that blurs the lines between illusion and reality, past and future. -- Written by Anne & Joel Ehrenkranz Curator Chrissie Iles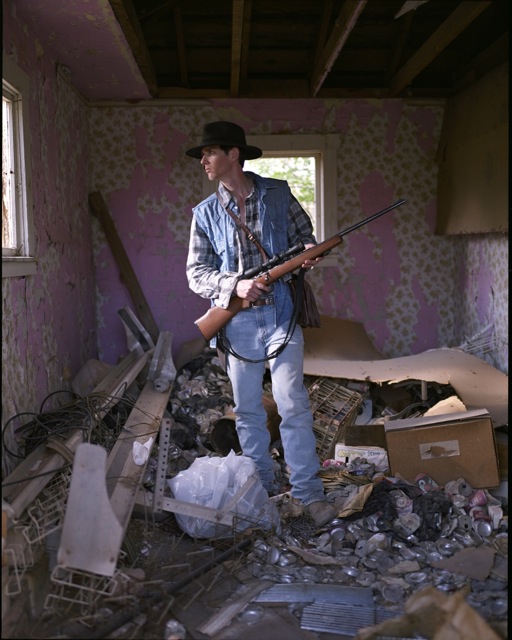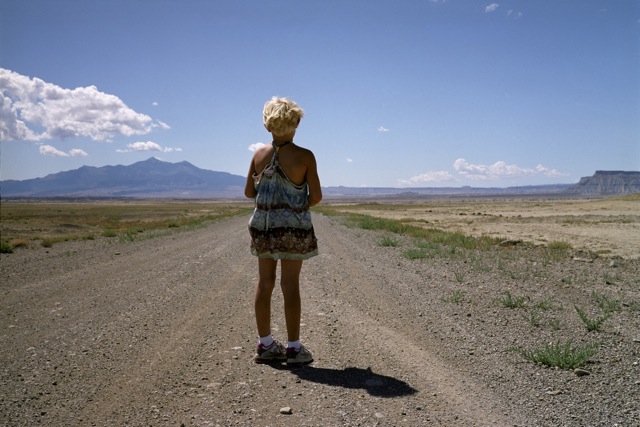 Follow Marina Cashdan on Twitter: www.twitter.com/marinakcashdan