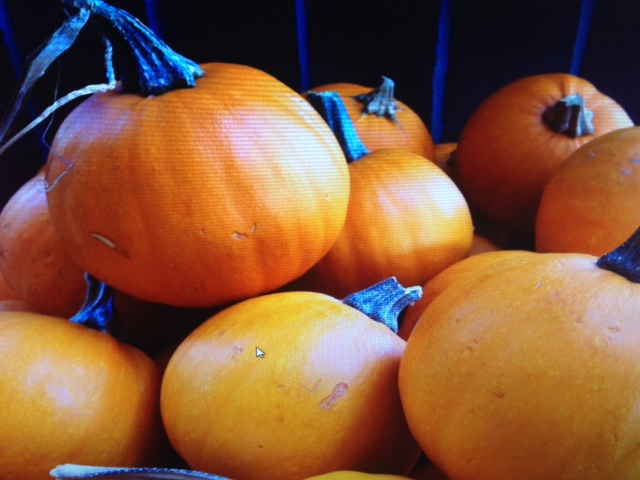 As trick-or-treat day draws near, I have been pulling out the pumpkins and thinking about what healthy alternatives I can offer to kids for Halloween. Don't get me wrong, even Miss Sweet & Skinny doesn't mind loading kids up with sugar once a year. The issue is that there is always leftover candy. The leftovers inevitably don't last long. I have tried to maintain some self-control. Last year I put the leftover Butterfingers in the freezer. That was hardly a deterrent. Frozen Butterfingers just taste too good! This year my solution is to come up with some cool (and fairly healthy) goodies that kids will like. I don't want to feel guilty about the treats I'm giving them, or the leftovers I'm eating. Obviously I also don't want to be the lame house on the block handing out fresh fruit and raisins. I know a thing or two about lame Halloween treats. My dad is a dentist. Growing up, much to my embarrassment, we handed out toothbrushes every year for Halloween (a surefire way to get your house toilet papered)! So I have searched for some hip and healthy treats that won't get me shunned (or worse) by trick-or-treaters. Here is what I have discovered so far.
1) Kellogs Rice Krispies Treats Pumpkin Kit - Shaped like little pumpkins, these Rice Krispy treats are perfect for toting to school Halloween parties or for enjoying with your little goblins at home. Making them is a great activity you can do with your kids. Plus they're gluten free!
2) Utz Halloween Pretzel Treats - If you can't be trusted around the candy, these 1/2 ounce bags of "Bats &Jacks" (as in jack-o-lanterns) are a perfect treat. The festively shaped pretzels have only 50 calories per bag, and less than 1 gram of sugars. This is a treat I want to keep around the house year round!
3) Annie's Homegrown Organic Bunny Fruit Snacks - These tasty fruit chew snacks are made with real fruit juice, shaped like rabbits, and come in cute little mini packs for Halloween. They offer two fun flavors, Berry Patch and Summer Strawberry. Each pack is loaded with 50% of the recommended daily dose of vitamin C. They're sure to keep your trick-or-treaters hopping all night long (Get it? They're bunnies....)

Happy Haunting!