Gen Art held the I (Heart) Gen Art: 15th Anniversary Benefit on Wednesday night at 7W, bringing together patrons of the charity that has supported film, fashion, music and art for a decade and a half. Founded in 1994 by Ian and Stefan Gerard, Gen Art has showcased over 1,000 designers, filmmakers, musicians and visual artists, and has been responsible for helping stars like Zac Posen, Peter Som, and Adrien Grenier launch their careers.
An exhibition of work from over 60 members of Gen Art's artistic family was on display -- including work by Louise Bourgeouis, Paul D. Miller aka DJ Spooky, Nick Zinner and Mattia Baigi -- as well as items from over 20 fashion houses, all of which were available for sale with proceeds going to benefit the Gen Art Foundation. Due to the recession and a drastic drop in corporate funding, Gen Art had to hold a fundraiser, its first in over a decade.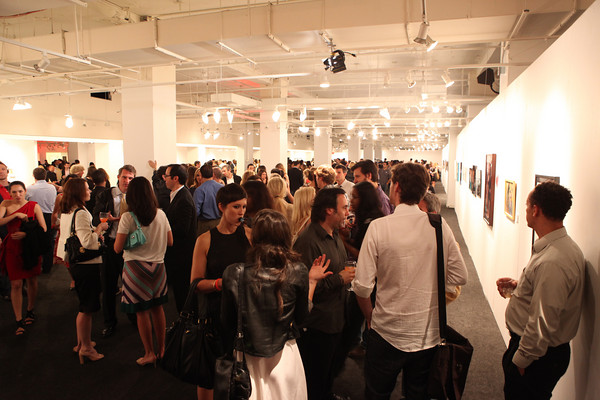 I arrived at the party around the same time as Real Housewives of New York star Alex McCord (who blogs for the Huffington Post) and Miss USA winner Kristen Dalton. I asked Miss USA why she thought it was important to support charities like Gen Art that are active in the arts, to which she replied, "it's so important to support young artists... and you know, being Miss USA I have to be fashion-forward and they support fashion... and film, I mean, everyone loves to watch movies!" I smiled and nodded my head in agreement. I asked what she thought about the art on display and she told me she hadn't had a chance to see it yet, "I've just been drinking," she said, "but only diet coke!" I laughed and told her I wouldn't tell anyone if she had a real drink and it was then that her handler shot me a look and we parted ways.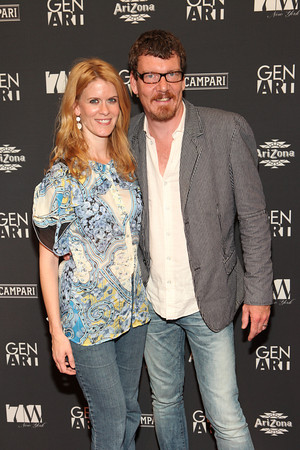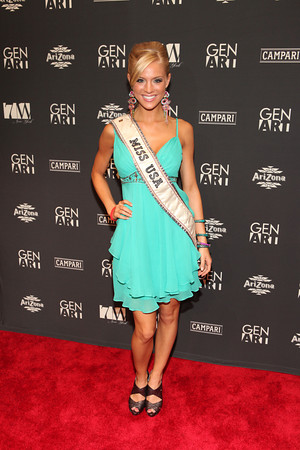 Soon after that the cast of MTV's The City descended onto the party, with reality stars Whitney Port and Olivia Palmero doing the obligatory round of red carpet photos and interviews. Afterwards, an eager young blogger approached Whitney to ask her a few questions and she couldn't have looked more bored, but maybe she was just gearing up to shoot a few scenes with her cast and crew, who were preparing to film for an upcoming episode.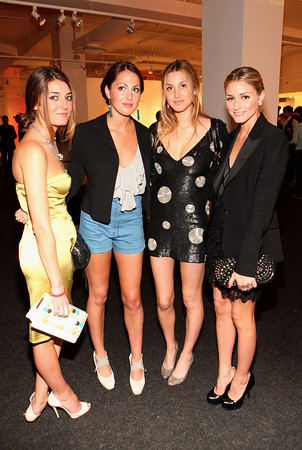 Zac Posen was one of the last to walk the red carpet and naturally got swamped by the press but graciously spoke with everyone vying for his attention. Having had his runway debut at Gen Art's Fresh Faces in Fashion show, Posen has since been a generous supporter of this great charity, and told me that "it's so important to give a platform for all these amazing young artists... there should be more like it!"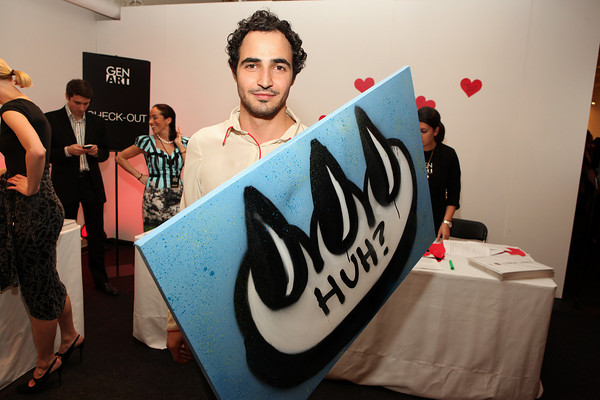 As the DJ's tunes spun louder and the cacophony of camera crews and guests rose to a party-worthy clamor, I sipped the last of my Campari cocktail and said goodnight. Recession or not, guests were having a great time at the I (Heart) Gen Art: 15th Anniversary Benefit; I hope that they gave generously, partied heartily and that we all get to see the next generation of talented young artists receive the support they need to make this world a more interesting and beautiful place.
Photos courtesy of Rob Loud photography.

SUBSCRIBE AND FOLLOW
Get top stories and blog posts emailed to me each day. Newsletters may offer personalized content or advertisements.
Learn more