There's a new live music venue in the heart of Beverly Hills that is bringing the Boom back to the Baby Boomers.
Nestled just a few paces from the iconic John Wayne statue that attempts to confer some kind of class on the Larry Flynt building in Beverly Hills, the new Saban Theater is banking that presenting Rock Shows from heavy hitters of the '70's and '80's will pry Boomers away from their home theaters and back into a REAL theater to shake the dust off their groove things and Boogie once more.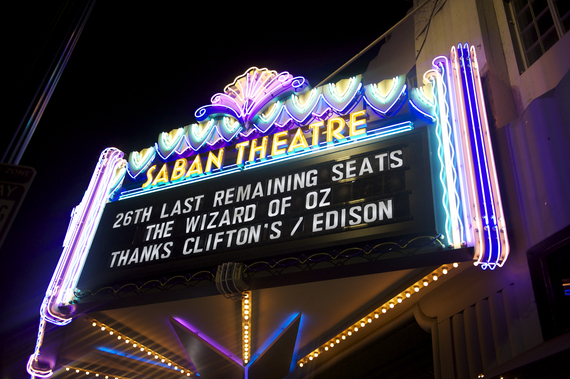 Used mostly as a synagogue since 2005, the revitalization of the Saban Theater into a 1,896 seated theatrical venue is a welcome addition to a neighborhood bereft of options.
20-somethings still mass on the Sunset Strip to hear Heavy Metal, Rap and new music. Larger venues like the Gibson Amphitheater, Greek Theater, and the iconic Hollywood Bowl feature current headliners...at monstrously inflated ticket prices - compared to a Beatles ticket anyway.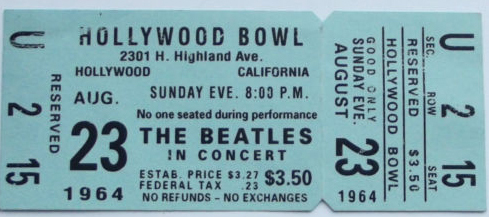 But many acts that emerged in the '70's-'90's have been squeezed out of the LA market for years now. Too small for the likes of the Kodak and the Bowl, too expensive for the hip, smaller rooms like Pico Boulevard's The Joint and The Mint, viable acts like John Hiatt, Johnny Lang and Gladys Knight have no stage to play.
Enter Lance Sterling, former House of Blues executive and current owner of the equally hip Agoura Hills venue, The Canyon Club.
After a soft opening with the Turtles "Happy Together" tour in July, the Saban plans to book up to 150 shows in 2014, all of which will target the former chronic rock concert goers who now have bigger wallets... and Television screens... than when they'd camp out over night at Tower Records on Sunset, hoping to score First Row seats to Styx.
Inside, the Saban has been lovingly refurbished, revealing the former movie house in all its original opulence. The sound is new, the seats are new, but the bands are...classic.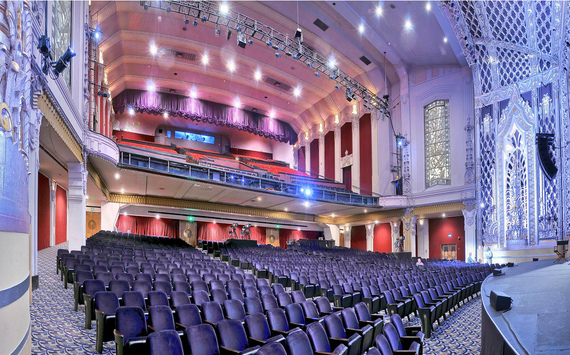 Friday night, Canadian 70's rocker Gino Vanelli returned to the Los Angeles market for the first time in 15 years. Featuring a tight core of touring players and local standouts like vocalist Melanie Taylor, Vanelli electrified the crowd with a mix of old and new songs, and a few humorous stories mixed in.
The following night, Rock 'n Roll Hall of Famer and Blues legend Buddy Guy blew the ornate roof of the joint with a joyously exuberant set of blistering Chicago Blues.
Sterling is targeting 45-75 year-old patrons - because no other venue will. HIs belief is that if he books their original rock heroes, they will come. And they have. Because of the savvy marketing campaign designed by LA boutique firm LuNa Unlimited, the Saban is selling 20%-50% more tickets than similar shows in other venues.
So if you didn't die before you got old, or even if you're just aspiring to get old, shuffle on over to the Saban and shake it loose.
But NEVER trust anyone over 90.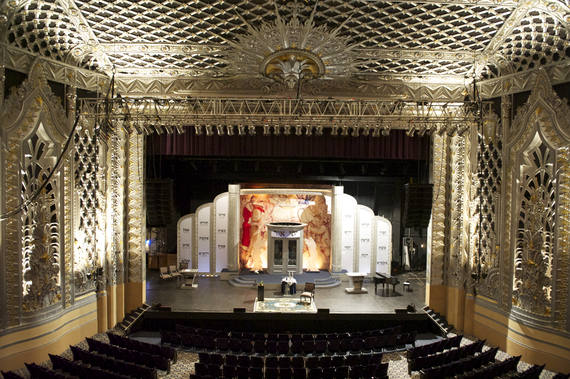 SUBSCRIBE AND FOLLOW
Get top stories and blog posts emailed to me each day. Newsletters may offer personalized content or advertisements.
Learn more