Sir Kenneth Branagh, "or simply Ken," spent weeks shooting and directing Jack Ryan: Shadow Recruit in what sounds like a very intimidating location: Moscow.
Not the Russia of Dr. Zhivago -- or Dr. Strangelove -- but modern Moscow.
Yes, the same talented artist who brought Hamlet to the big screen, is responsible for this tense, character-driven and engrossing thriller. In addition to directing the taught, not-at-all by the numbers action film, he also plays a complex, layered Russian villain.
A Russian bad guy? In 2014? Can we even do that any more? You'd think after decades of 'normal' relations, it would have gone down like a bad bowl of borscht.
But you'd be wrong.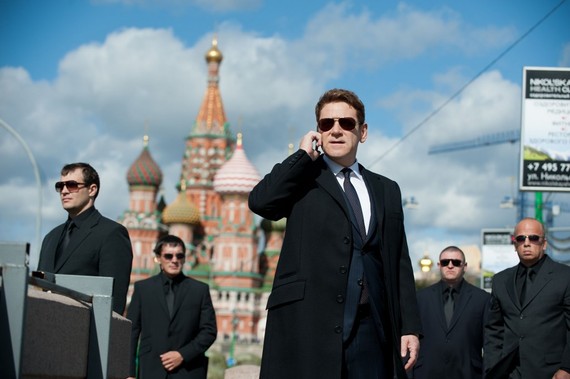 I talked to "Ken" for this week's episode of our Travel - Entertainment podcast, A Fork on the Road Show.
Also featured in the episode are musician Dan Navarro sharing his travel tips and backstories on how -- and why -- he writes the songs he does, and Allison McGuire from WanderWe.com, explaining her personalized travel concierge-on-a-budget site.
Listen and subscribe to A Fork on the Road so you won't miss another hilarious minute of ways to make travel more fun, less expensive and truly memorable. It's free, and funny -- two of my favorite "F's."
SUBSCRIBE TO & FOLLOW ENTERTAINMENT
THE spot for your favorite fan theories and the best Netflix recs. Learn more