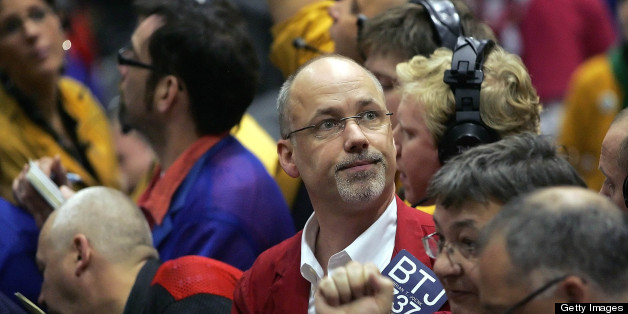 Can't anybody here play this game?
The Chicago Board Options Exchange, the biggest U.S. options exchange and one of the most important derivatives markets in the world, was shut down all of Thursday morning by what was apparently a software glitch.
The shutdown meant that investors couldn't trade stuff like options on the S&P 500 or the CBOE Volatility Index, or VIX, derivatives that help investors hedge their stock-market bets, points out the Wall Street Journal. A stock market without a functioning CBOE is like a car ripping down the road without rearview mirrors.
Thursday's glitch follows Tuesday's Twitter-induced mini-flash crash in stocks and other markets, which followed the trading glitch that destroyed Knight Capital, which followed Facebook's botched IPO, which followed the May 2010 flash crash, along with hundreds of daily mini-flash crashes that we barely notice any more.
It's almost just white noise these days, the cost of doing business. And there have always been glitches, as a CBOE trader pointed out to the WSJ: "This used to happen all the time in the old days, '05 to '06."
Still, the flaws in our market structures are showing, eroding investor confidence and raising the risk of a bigger, scarier meltdown.
SUBSCRIBE TO & FOLLOW THE MORNING EMAIL
Start your workday the right way with the news that matters most. Learn more