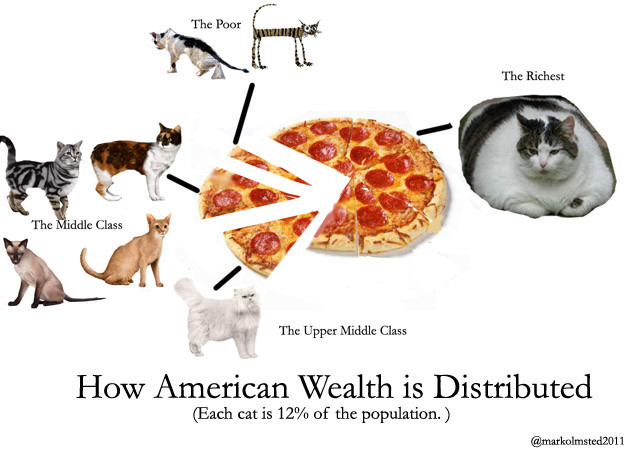 Mother Jones and their fancy charts are all well and good, but I figure the best way to convey income inequality in this country is to use two things Americans love: pizza and cats.

SUBSCRIBE AND FOLLOW
Get top stories and blog posts emailed to me each day. Newsletters may offer personalized content or advertisements.
Learn more