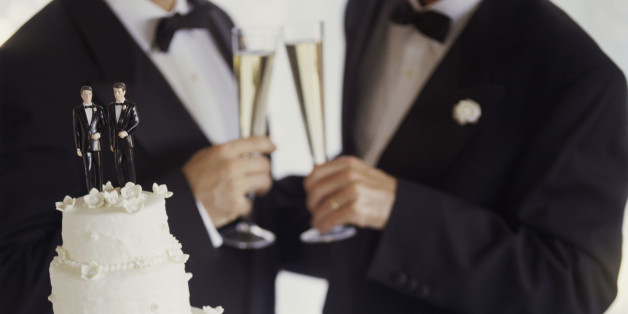 The IRS ruled on Thursday, August 29, that they will recognize marital status for taxpayers in a same-sex marriage based on the state, territory, or country the marriage was entered into.
This allows same-sex couples who are legally married in a state, U.S. territory, the District of Columbia, or a foreign country to file as married taxpayers when completing their federal tax returns. Married taxpayers can live in any state, regardless of their specific rulings and file a joint tax. Beginning with the 2013 tax return, all couples legally married as of January 1, 2014 must file as either married filing jointly or married filing separately and are subject to all federal income tax laws governing marriage including, exemptions, credit and deduction limits, and income tax rates.
Taxpayers who were legally married prior to 2013 may choose to file an amended return for tax years 2010, 2011 or 2012 based on marital status, but they are not required to. The amended return would include changing from a single filing status to a married filing status, an income reduction based on the requirement to add the employer paid cost of same-sex partner/spouse health insurance to taxable income, and social security and Medicare tax refund request based on the decrease in income for the health insurance provision.
While there are many tax positive benefits to being married, there are also some negative tax impacts to being married. For instance, married taxpayers can file as either married filing jointly or married filing separately, but they do not qualify to file as single. In addition, married taxpayers will only qualify for head of household filing status if they have dependent children and do not live with their spouse during the last six months of the year.
The ruling does not apply to apply to registered domestic partnerships, civil unions, or other formal relationships that are recognized under state laws. While the ruling allows all federal tax provisions where marriage is a factor to apply, it does not affect the state tax return. State tax return filing status is still determined by the individual state.
While this clarification of the recent change to the definition of marriage for federal income tax purposes is a very important step in clearing up the confusion governing filing status for same-sex couples who are legally married, the rules governing married taxpayers, amending a tax return, and what is affected by this recent ruling are very confusing. You'll want to consult your tax professional if you have questions or concerns about how this ruling will affect your tax filing.