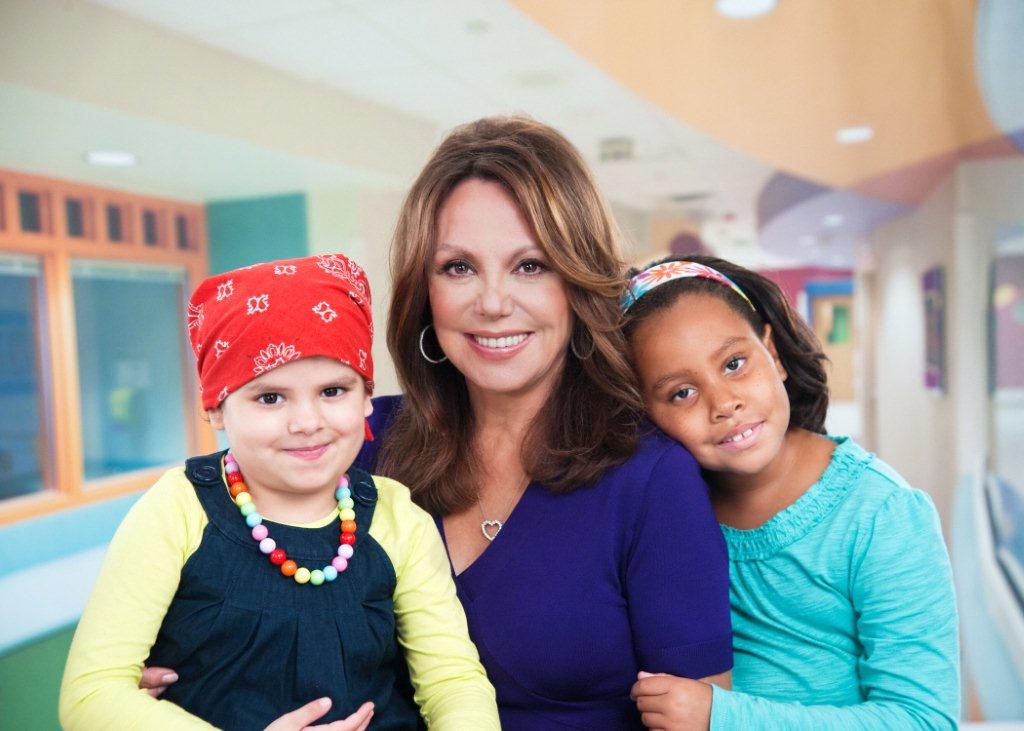 You know how, whenever you're in trouble, you make a promise -- to yourself, or God or whomever -- to dig yourself out of the hole you're in?
And then, of course, your problem is resolved, the dawn breaks, and so does your promise.
That's the funny thing about promises. They're often fleeting.
But I know a guy who once made a promise -- a pretty big one -- and actually kept it. That guy was my dad.
He was a young entertainer, just starting out, with his first child (me) on the way. His career wasn't going so well, and when he went to church one Sunday, he prayed to St. Jude, the patron saint of hopeless cases. He had just $10.00 and as an act of faith he put $7 of his $10 in the collection basket and prayed that if he could somehow be given a sign that he was making the right choice, pursuing a tough career in show business, he would one day build a shrine to St. Jude to thank him for his guidance.
The next day my dad got an offer to play a singing toothbrush in a radio commercial. The pay was $75. He had his sign.
Many signs followed through the years, as he built his career, and in 1962 my father found the way to keep his promise and opened the doors to St. Jude Children's Research Hospital.
On that founding day, he made a second big promise: that no child would ever be turned away for a family's inability to pay.
Since that day, through the hospital's combination of pioneering science, first-class care and the boundless generosity of people everywhere, St. Jude has become a beacon of hope for children with cancer and other catastrophic diseases.
Today, my father's vow to St. Jude has grown into a $700 million promise. That's how much we must to raise this year to fund the research and treatment at St. Jude; the travel and housing and meals for the children and a parent; the medicines and rehab facilities; the groundbreaking science that continues around the clock.
So this month, if you see me, Jennifer Aniston, Robin Williams, Morgan Freeman, George Lopez, Shaun White and Dayne Wade in a TV spot -- or a trailer in a movie theatre, or on an airplane and or in banner ads on the Internet -- alongside brave little children, you know we're out there raising the money to pay the bills. And we do this so that every one of those kids can have the kind of first class care that will send them home again, healthy and happy.
My sister, brother and I had never intended to take on my father's mission. In fact, Dad had made it very clear to us that when he was gone, St. Jude was not our burden to carry. But that all changed shortly after his death in 1991 when one by one we visited St. Jude to let them know that we would be there if they needed us. But the more kids, moms and dads we met, the more we wanted to help send those families home.
So in 2004, Terre, Tony and I began to think about conceiving a national program that could raise millions of dollars for St. Jude. We didn't want to just raise funds with our program, but raise awareness, too -- so that moms and dads and grandparents would know that there was a place to turn when no one else knew what to do.
We chose Thanksgiving to launch our campaign because we wanted to remind people to "Give thanks for the healthy children in your life, and give to those who are not." Now in its seventh year, the Thanks and Giving campaign is an unprecedented coming together of some of America's most famous brands, companies, media and celebrities.
Our retail partners -- and we have dozens of them! -- ask customers in their stores all across the country if they'd like to donate a dollar or more to their purchase for the kids of St. Jude. I've been incredibly touched by the millions of people who have said yes.
Among his many talents, my father could take immense and complex ideas and boil them down into one meaningful phrase that would make me remember it always. In the case of giving, my father used to say, "There are two kinds of people in the world: the givers and the takers. The takers sometimes eat better, but the givers always sleep better."
If any one thought is at the heart of Thanks & Giving, that would be it.
Happy Holidays, everybody.
SUBSCRIBE TO & FOLLOW TRUMP'S FIRST 100 DAYS
How will Donald Trump's first 100 days impact YOU? Subscribe, choose the community that you most identify with or want to learn more about and we'll send you the news that matters most once a week throughout Trump's first 100 days in office. Learn more